Shabbat Shalom December 14, 2012
Dear Friends and Family,
I'm keeping this week's email devoid of comments about Right to Work, Emergency Managers and the Fiscal Cliff.  We all need a break from those sore issues.
Hannan and I were fortunate to attend the White House Holiday Party on Wednesday evening but when Hannan sent a text to Amy at his office, the auto-correct stated "we were heading to the holiday party at the Whore House". I'm not sure who controls the typing correction programs at Samsung though I'm sure my iphone would NOT have mad that mistake.
The event was truly wonderful.  The White House is decorated with tons of Christmas trees and archived Holiday photos.  It was really a treat to be there and we even ran into other Detroiters, Richard and Kathryn Lenter.
My idea to pose this way, not Hannan's,    The Obamas greeting the crowd. Though both men are very handsome.
The giant Hanukia near the National Tree.    We found the Hanukia inside the White House.
My pretty holiday dress.  Lincoln statue overlooking my favorite tree, decorated with colorful ballon-type ornaments.

Our visit to DC was very quick (only 14 hours),  so we didn't have time to view any sites, but while reading the NY Times on the way home, I saw that after much debate, the brand new Martin Luther King monument will be renovated to remove a paraphrased quote that many thought mis-represented the man.  The cost to correct the error will be about $800,000.  They will remove the paraphrased quote of "I was a drum major for justice, peace and righteousness" as the actual quote read: "Yes, if you want to say that I was a drum major, say that I was a drum major for justice: say that I was a drum major for peace" I was a drum major for righteousness". Many thought the paraphrased quote made him sound arrogant.  Too bad they didn't come to that conclusion $800,000 ago.
Rest in peace, Ravi Shankar.  He was called the Godfather of World Music as he brought Indian Sitar sounds to the collective global eardrum.  His influence and reach was widespread among Classical, Jazz and Rock connoisseurs.  His daughters Nora Jones and Anoushka Shankar Wright will continue the Shankar musical legacy.
We are blessed with 5 Senses to help us appreciate life, like hearingthe music of Ravi Shankar, seeing the beauty of the White House Holiday decorations, hugging our loved ones, tasting the delicious and greasy Latkes (Hannan will fry up at our family Hanukah party next week and Pam will serve us at our Shabbat Hanukah party this week) and smelling the latkes in your house a week after they have been fried.  Not all of us are so lucky to have all of our senses. Here is a beautiful Hanukah story that reminds us of that fact. http://www.aish.com/h/c/mm/Out-of-the-Darkness.html
Here is my last Hanukah video for the year, which beautifully illustrates our holiday celebration in Israel.  I have 3 tidbits for you to think about while watching.
1. In the beginning of this video you'll see a dreidel as it stops on the Hebrew letter of "peh" which stands for "Po" which means "here". Dreidels in Israel have their letters read Nes Gadol Haya Po = A Great Miracle Happened Here. All dreidels outside of Israel read A Great Miracle Happened There = Nes Gadol Haya Sham. Much of our history and traditions began in our homeland of Israel centuries ago.
2. It is recommended to always display our Hanakah Candles in full view of our neighbors to publicize the miracle.  You'll see this prevalent all throughout Israel.
3. There are 17.8 million Sufganiot (Hanukah Donuts) consumed in Israel during the 8 day holiday.
Happy Hanukah:
http://www.youtube.com/watch?feature=player_embedded&v=3oOZ6SYhCB0
Wishing you and your loved ones a Sweet and Peaceful Shabbat Shalom,
Lisa
SOAP BOX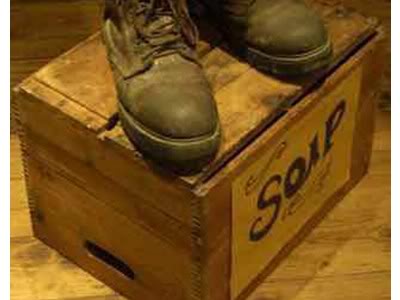 I hope you can join us this Thursday Dec. 20th at 7:30 at the Berman Center (West Bloomfield JCC) for the Polyphony Youth Ensemble Concert with David Broza.  For tickets: http://bermancenter.jccdet.org/ticketing/selectseats_ichart.php?chart_id=634&s_id=849&p_id=2523

Kol HaKavod (Nice Job) to all for the performers at the

12-12-12 Hurricane Sandy relief concert at Madison Square Garden. My favorites like Billy Joel and Paul McCartney showed up to help raise much needed funds to offset the estimated $50 billion in damages.  So far $35 million has been collected just in ticket sales with 10s of millions more expected from online donations.