Shabbat Shalom December 7, 2012
Dear Friends and Family,
Sadly (and for no logical reason), the United States will NOT be joining 126 other counties on a United Nations Treaty to promote worldwide equality and rights for people with disabilities.  By the way, this Treaty was moded after our own Americans with Disabilities Act (ADA passed in 1990).   67 Senate votes were needed for ratification however they were 6 votes short as 38 senators (all republicans and, I assume, blinded by their narrow Tea Party vision) rejected the measure. Now, I'm no fan of the UN, but in the words of Jon Stewart "those senators must Hate the UN more than they want to Help people in wheelchairs".
Hanukah is our Festival of Lights as the miraculous (one day's worth of) oil burned in our destroyed sacred Temple for 8 continuous nights. Whether ancient or present day miracles are man-made or mysterious, they must be acknowledged and appreciated all 365 days of our year.
Absolutely do NOT try this at home, but please enjoy this incredible Hanukah driven journey through the streets for Jerusalem
http://www.aish.com/h/c/mm/Racing-Home-A-Hanukkah-Surprise.html
And after that wild Hanukah ride, you can relax with this romantic funny Hanukah song
http://www.youtube.com/watch?v=Sytfxl0ArsQ&feature=plcp
Music executive, Joe Smith, interviewed and recorded over 225 musical legends like Tony Bennett, Ray Charles, George Harrison, Natalie Cole and Jazz Great, Dave Brubeck (who died this week 2 days before his 92nd birthday) and they are now available at the Library of Congress. They are historical and fascinating.
http://www.loc.gov/rr/record/joesmith/
After 25 years of Soviet Freedom, here is your opportunity to share in the pride and hear from a wise few (Peter Yarrow, David Harris, Corey Booker and more) about their thoughts of that amazing time
http://freedom25.net/
I found it appropriate that when 100,000 Taxens signed a petition for Secession from the United States and submitted it to the White House (with 20 other states following suit after this past election) that those petitions were quickly followed by the creation of another petition which requests deportation of all those who have signed Secession Petitions.
As we all know by now, the Duchess of Cambridge (aka. Kate Middleton) is pregnant, but for the first time EVER in the history of the British Monarchy, her first born (regardless of gender) will be next in line for the throne (after Grandpa Charles and Daddy Will). A daughter would be nice to test the new law.
Wishing you and your loved ones a Sweet and Peaceful Shabbat Shalom and a festive Festival of Lights,
Lisa
P.S. One last really fantastic new Hanukah Video with a mashup of several Hanukah songs: http://www.youtube.com/watch?v=fm_4hI5-QAw  There is a good chance your kids might think you're cool if you forward it to them.  Thanks Aviv for showing it to me.
SOAP BOX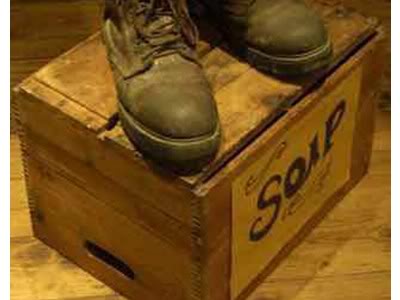 Welcome to the world, Marley Naomi Reisman, first grandchild to ecstatic Bubbie/Zede, Grandma/Grandpa, Saba/Savta or however they plan to be called, Tim and Helene Cohen. Enjoy this wonderful new stage of life.

Mazel tov to Jacob Rosberg on becoming a Bar Mitzvah this weekend.  Your grandpa Lou Rosberg would have been kvelling.

Please join us for the multi-talented multi-cultural (Arab and Jewish) Polyphony Youth Ensemble Concert with David Broza on Dec. 20th @ 7:30pm @ the Berman Theatre. For tickets please click: http://bermancenter.jccdet.org/ticketing/selectseats_ichart.php?chart_id=634&s_id=849&p_id=2523

Wishing the City of Detroit best of luck with its much needed recovery plan, whether that includes an Emergency Manager or something else to set it on a financially secure path.

Wishing my sister, Sheri, a speedy recovery from her knee surgery.

Wishing Bunky's sister, Maripat, a speedy recovery from her recent injury.

Mazel Tov to the Beitner, Farber Roth and Maxbauer Families on the engagement ofJenny and Sam.

Michigan is on the road to join 23 other states to become a Right to Work State.  It could be finalized by year's end and implemented by Spring of next year.