Shabbat Shalom November 30, 2012
Dear Friends and Family,
65 years ago this week, with bated breath, Jews around the world, listened to the United Nations vote to partition a sacred land into 2 States, one for Jews and one for Arabs. Our short lived Jewish celebration followed 6 1/2 decades of war, terrorism, bloodshed and conflict yet these tenuous years led to our current modern innovative strong Eretz Yisrael. Again this week, the United Nations voted on the same territory granting the Palestinians the status of Nonmember Observer State (elevating them from their previous status of Entity). The big questions is what will happen next? Will they navigate this new responsibility to the high road and enter direct talks with Israel or will they travel down the low road and enter criminal complaints against Israel.  Only time will tell but our hopes and prayers on routing them to the Right Road surely can't hurt.
From his lips to God's ears.  Mosab Hassan Yousef, the son of the Hamas leader knows of evil firsthand and he believes Hamas must be eliminated from the face of this earth. http://www.timesofisrael.com/son-of-hamas-mosab-hassan-yousef-calls-out-gaza-barbarians/   We need more Palestinians to see beyond the lies, deceit and stifling voices and bravely speak up to help promote peace. Until we have peace in the region, we will continue to need the most state-of-the-art defense systems, like the amazing Iron Dome.  Here is the back story of how it was developed: http://www.israelhayom.com/site/newsletter_article.php?id=6509
Never Say Never Again is not only a famous James Bond movie, it should also be the motto for our congressional leaders.  Signing the Grover Nurquist petition to NEVER raise taxes is an irresponsible act by any legislator as you NEVER know where our nation will be, like right now as we approach to edge of the fiscal cliff. Compromise is the key word.  I hope those with our economic fate in their hands can find the right compromising formula.
I hope this musical depiction of parenthood brings a smile to your faces:  http://www.youtube.com/watch?v=Ecrg2CV2icg
Hanukah is 8 nights away so here is this year's a capella "Eight Nights Hanukah Mashup"  http://www.youtube.com/watch?feature=player_embedded&v=WAbTDHblxFM#!
Wishing you and your loved ones a Sweet and Peaceful Shabbat Shalom,
Lisa
SOAP BOX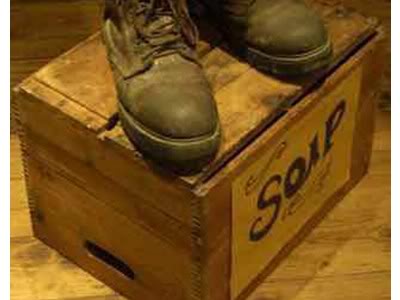 Soap Box message:  DON'T SMOKE.  Check out this brilliant anti-smoking ad:http://www.youtube.com/watch?v=CO0qwl5k9R4

Happy 98th birthday to the Joint, orignaily names: the Joint Distribution Committee of American Funds for Relief of Jewish War Sufferers.  Today they continue to bring relief to Jews all over the world.

Please join us for the talented multi-cultural (from Arab and Jewish Communities in Israel) Polyphony Youth Ensemble concert with David Broza on Dec. 20th @ 7:30pm Berman. For tickets please click:http://bermancenter.jccdet.org/ticketing/selectseats_ichart.php?chart_id=634&s_id=849&p_id=2523

Please join us on 12/12/12 to light the Hanukah Candles downtown at Campus Martius @ 5:30pm.

Save the date for Forgotten Harvest event our house Feb. 7th

This Saturday evening will be the 40th Annual Noel Night in Midtown Detroit with free admission to concerts, museums and much more.  Check out the website:http://midtowndetroitinc.org/events/noel-night/noel-night

And Bravo to the re-opening (and Noel Night participant) to the New Michigan Science Center.