Shabbat Shalom November 23, 2102
Dear Friends and Family,
Equivalence is irrelevant when it comes to the Middle East.  Deadly and constant rocket attacks* from Hamas (the terrorist organization that rules Gaza) have caused 5 Israeli deaths compared to over 100 Palestinians (many of them terrorist). BUT, we protect our citizens with the lifesaving Iron Dome while they use human shields as protection. To avoid civilan casualties, the IDF drops pamphlets, sends text messages and voicemails warning of imminent attacks (to destroy rocket launchers) while Hamas targets everyone and anyone in its range. The Palestinian children are taught martyrdom in their schools while we value life as a sacred gift. Their leaders use their citizens as sacrificial pawns while the media reports only the superficial story and forgets the facts and history.** In fact, the new phenomenon of Pallywood (fabricating videos of injuries or presenting Syrian footage as Gazan carnage) is reprehensible but these tactics work to their PR advantage***. We would love nothing more than to live in Peace while many of their leaders would love nothing more than to eliminate Israel from the face of the Earth… certainly no equivalency with those goals.  Let's pray this cease-fire leads to diplomacy and stability yet if history is our guide, we, unfortunately, may see more shelling within a few months.
Even while Israel was in the midst of a war, she still remembered her edict of Tikkun Olam (healing the world) as she was the only county to send assistance to the victims of Superstorm Sandy. http://www.miamiherald.com/2012/11/20/3106914/israel-helped-sandys-victims.html
RIP Hostess treats.  Though 15,000 workers may lose their jobs and the company is being liquidated, time will tell what will happen to the products like Twinkies and Ding Dongs (which have been around since 1930).  And who could forget the smell ofWonder Bread as you drove downtown on the Lodge Freeway. That scent has long been gone from Detroit and I assume none of you are rushing to buy those $300 cases of Twinkies from eBay.
Hopefully all of you are still sufficiently stuffed from last night's Thanksgiving Dinner with turkey, brisket, potatoes, green beans… at least that is what we ate thanks to my sister Sheri's great holiday dinner.  I thought it would be fitting to include the Thanksgiving Day themed (16 minute song) of Alice's Restaurant.  This brings back great memories for me and I hope it does the same for you.  Here is Arlo Gurhtrie's 2011 recording: http://www.youtube.com/watch?v=LNLE5z7jNaM
Thanks, Debbie C, for sharing this brilliant idea called GoldieBlox to help girls become interested in science, engineering and construction http://www.youtube.com/watch?v=LNLE5z7jNaM
Wishing you and your loved ones a Sweet and Peaceful Shabbat Shalom,
Lisa
* 8,500 rockets have hit Israel since 2005 when Israel unilaterally withdrew from Gaza.
** David Harris always says it best: http://www.huffingtonpost.com/david-harris/israel-and-hamas-moral-cl_b_2167742.html?msource=DHBlog69
*** Pallywood in actions: http://www.therightscoop.com/pallywood-is-back-injured-man-in-gaza-miraculously-recovers-in-seconds/
SOAP BOX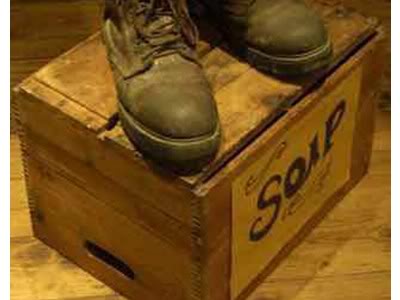 Congrats to Luke and Alex on their engagement.  May their lives together be blessed, happy, healthy, loving and peaceful.

Mazel Tov, Bassie Shem Tov, on your inclusion of this year's Forward 50 List for the incredible work you at Friendship Circle.

RIP, Sonny Elliot (aka. Marvin Eliot Schlossberg).  Thanks for your 60 year devotion to our Detroit Community and for your WWII dedication including 18 months in a German prison where you entertained fellow prisoners.

Please help the KAT (Kids All Together) JCC inclusion program by attending their annual fundraiser at Royal Oak Comedy Castle on Dec. 13th.  For more info, please contact Paul Barker 248-432-5538 or pbarker@jccdet.org

Happy November Birthday to…
Karen SS (busy fulltime mom, business owner, community leader)
Wendy S (newlywed of Dan)
Abbey N (loves travel, shopping, baking, family and does great impressions)
Ellen B (Martha Stewart should only be as talented)
Tomer Z (Israeli newlywed)
Michael H (Atlanta's valued leader)
Sheldon C (Best dad to Jonathan and Jeremy)
Susanna M (California mom to talented classical singer)
Carol Ann L (member of our cousins club)
Robin T (First Lady of Tamarack Camps)
Kari A (local director of the great AJC)
Brad S (one of my favorite Schlafers)
Bob H (uncle to talented Griffin)
Linda H (wonderful community activist)
Kim C (African visiter)
Amy M (Marc's partner in Cleveland and SF)
Carolyn T (trusted leader of our wonderful JWF)
David C (provides financial lifeline to many Jewish Detroiters)
Max S (Wesleyan University student)
Sylvia W (Great mom to Stanley and Aviv)
David L (Hannan's Latin/Israeli cousin)
David M (like my driving, thank my brother)
Larry W (raises the funds in our community)
David Z (favorite brother of Liza, MSU student and Sports fan)
Debbie RSC (favorite Sunny's cafe breakfast companion)
Phil N (best Tennis pro in the Universe)
Renee R (another cousins club member though with niece status)
Caryn S (Sea-Gull Alum)
Barbara C (shares my fashion style)
Helen C (married to Mike's cousin)
Howard T (keeps Detroiters warm with their coat drive)
Stacy D (Mosaic Mission Sister)
Harris VC (my favorite event planner who I miss seeing)
Richard B (Finally home after NYC recuperation)
Jolie A (3 boys creative mom)
Francee F (Henry Ford MDSF co-chair)
Sari C (Western Trip Noah's mom)
Marc S (Susie's tall and handsome partner)
Noah T (Julie's Canadian Mountie)