Shabbat Shalom November 9, 2012
Dear Friends and Family,
Storms have permeated our lives this month.  Remnants of Sandy still effect many;  aNor'estern dumped more rain and snow on many of those same victims and thank goodness we ended our 2012 political storm that weathered all of our souls. We could use some calming zen clouds to roll over our "villages".
This mesmerizing video might do the calming trick and keep in mind these dancers are all deaf, relying only on the 4 trainers in each corner for directions.  Thanks, Ettagail for sharing: http://www.youtube.com/embed/7vs-H7xLnrs?rel=0
It seems like the newest superstar of this election is (Michigan born) statistician, Nate Silver, who's near perfect prediction of this election (and the last one) has brought a beam of light to his words.  What's needed now is a predication that our Congress can compromise to create a parachute to protect all of us the the looming Fiscal Cliff.
The Israeli inventer of WAZE, a real time navigational app, never imagined that the White House and FEMA would be using its expertise to help New Jersey residents guide them to less crowded gas stations.  I first heard about this great app while in Israel recently by our wonderful tour guide, Noami.http://www.waze.com/blog/attention-wazers-help-us-get-fuel-to-new-jersey-residents/
This election produced many FIRSTS:
For the first time ever, Puerto Ricans have voted to become our 51st State (though implementation will not be quick or simple)
For the first time ever, all four New Hampshire Congressional Delegates (plus their Governor) are Women.
For the first time ever, an openly Gay US Senator was elected as Tammy Baldwin will proudly represent Wisconsin.
For the first time ever, there is an Asian woman, Mazie Hirono, elected to the Senate representing Hawaii. She is also the first Buddhist.
For the first time ever, there is a Hindu in Congress named Tulsi Gabbard also from Hawaii.
For the first time ever, Illinois elected a Thai American double ampute veteran, Tammy Duckworth, as a congresswoman.
For the first time ever, two States, Colorado and Washington, legalize the sale and usage of recreational marijuana (yet it is still a Federal crime).
For the first time (in 200 years), we elected 3 two-term presidents in a row.
For the first time ever (and unlikely to happen again), a Kenyan woman gave birth to twins on Wednesday and named them Barack Obama and Mitt Romney (no joke).
And Lastly, for the first time ever, the Democratic caucus in the House is NOT majority White Males.  It will include 60 women, 43 African-Americans, 27 Latinos and 10 Asian-Americans.
This is NOT the first or last time I wish you and your loved ones a Sweet and Peaceful Shabbat Shalom,
Lisa
SOAP BOX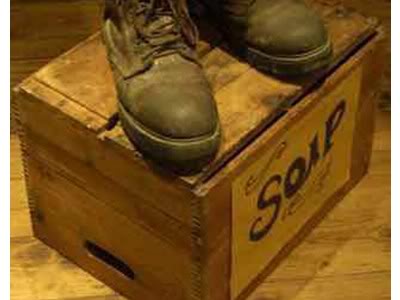 Mazel Tov, Zoe Moed, on becoming a Bat Mitzvah in Israel during Thanksgiving weekend.  I know your parents, Lisa and Yuval, are proud of you and your siblings. Sorry we will miss the celebration.

Hope to see you at the Holocaust Center event honoring The Weisbergs this Sunday Nov. 11th at Shaarey Zedek.

Hope to see you at the Stomp Out Diabetes event Thursday Nov. 15th at The Reserve at Big Rock in Birmingham.  www.diabetes.org/stompout

Hope to see you downtown at the re-opening of the Detroit Historical Museum Gala on Saturday Nov. 17th http://detroithistorical.org/things-do/events-calendar/events-listing/detroit-historical-museum-grand-re-opening-gala

Mazel Tov Mr. Brian Elliot Kepes on your re-election as Bloomfield Township Trustee receiving 16,055 votes.

Bravo Bridget Mary McCormack on your MI Supreme Court win.

Congrats Senator Debbie Stabenow on your re-election to the US Senate

Hooray for Congressman Gary Peters on your re-election to the US House

Yasher Koach Congressman Sandy Levin on your re-election to the US House.

Kudos, Senator Bob Casey on your re-election to the US Senate

Yahoo to 4 More Years!
Even Trump's hair was shocked at his childish twitter "hissyfit" after the election.