Shabbat Shalom November 2, 2012
Dear Friends and Family,
Megastorm Sandy rained down on our Eastern Seaboard this week with monster devastation throughout much of the Northeastern part of our county.  An estimated 10 million people lost power including our daughter and son-in-law in New Jersey who (rather than sit in a cold dark apartment) decided to road-trip it to Detroit for a bonus visit with family.  I hope you and your loved ones are safe from Mother Nature's wrath and if you were affected, your life is (or will be) back to normal sooner rather than later.
Also raining down this week (and almost every week) were 80 rockets fired from Gaza onto the Southern Israeli city of Sderot.  Of course you might not know about this constant bombardment since this regular occurrence rarely hits our news outlets.  It did make the Canadian News since the Alberta Deputy Premier (who was visiting Israel) almost witnessed a rocket attack first-hand till they wisely altered his itinerary.
Bravo to Dan Gilbert on his Quickly executed Pro-Detroit video highlighting our High Tech Corridor. Though we lost to San Francisco in the Worlds Series, we are gaining ground on them with our High Tech industry.  I commend all Detroit booster and Dan has been a wonderful leader in this respect. Here is that great video:http://www.youtube.com/watch?v=qOR3X0IU8_U
Also, Bravo (this week) to our US Supreme Court who declined to hear an appeal from an Oklahoma (lunatic) attempt to define fertilized eggs as persons with legal rights deeming some forms of Birth Control as murder.  This may be an extreme view but there are plenty of people who are adement on reversing Roe V. Wade and eliminating access to birth control.
$2 Billion…that is what has been raised (at record levels) for this presidential campaign. No offense to the ad agencies and media outlets who profit from this expenditure, but can you imagine what that kind of money could do for so many worthy causes.  This county is truly desperate for some Campaign Finance Reform.  Also, I can't wait till my inbox is vacant of the 50 a day policial messages we all have been receiving for the last 2 years.
I have tried very hard to be respectful of my friends on this email list as I know some think and vote differently than I do. In a perfect world, we would be abe to receive ONLY factual information and base our decisions on truth, but in this world, spin doctors and falsehoods permeate our senses so sifting (reference from our Mosaic Mission) through the rhetoric sometimes requires a PHd.  So, for the last time (till the next election), my Soap Box will be filled with my 2 cents of those (people and issues) I am supporting.
Wishing you and your loved ones a Sweet and Peaceful Shabbat Shalom,
Lisa
SOAP BOX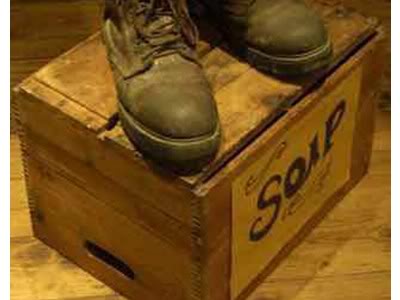 Before you read my 2 Cents, please view this music video, but beware, the song might get stuck in your heard (Thanks, Patti A for sharing):
http://www.youtube.com/watch?v=XMxtbAP2cyU&feature=player_embedded&noredirect=1

Also, here is a great article (to read before Tuesday's vote) on some facts regarding our past and current president's actions toward Israel (Thanks, Mataan for sharing):
http://www.huffingtonpost.com/steven-l-spiegel/obama-and-israel-the-reco_b_2008906.html

My 2 Cents on this election:
Top on my list is Bloomfield Township Trustee Brian Kepes
President Barak Obama
Senator Debbie Stabenow
US 14th District Congressman Gary Peters
State Rep. Vicki Barnett (37th District)
State Board of Ed: Fecteau and Ramos-Montigny
U of M Regent: Mark Bernstein
Oakland County Treasurer: Andy Meisner
Water Resources Commissioner: Jim Nash
County Commissioner: Todd Stearn
Supreme Court: Connie Marie Kelley, Bridget Mary McCormack, Shelia Johnson
Oakland County Executive:  Kevin Howley
Prosecuting Attorney: Jessica Cooper
Sheriff:  Jane Felice Boudreau
County Clerk: Lisa Brown
6th Circuit Court: Bowman, McMillen, Langford Morris, Potts, Warren, McDonald
Prop. 1 (Emergency Manager) YES (to continue Gov. authority to appoint EM)
Prop. 2 (Collective Bargaining)
Prop. 3 (Renewable Energy) YES (25% by 2025, Pres. Bill Clinton endorses this prop.)
Prop. 4 (In-Home Care Worker)
Prop. 5 (2/3 Majority required for new Taxes) NO (also Moroun financed)
Prop. 6 (Bridge and Tunnel vote) BIG FAT NO.  Please pass this along as Matty Moroun is spreading lies to secure his bank account.
US Rep. District 1:  Gary McDowell
US Rep. District 3:  Steve Pestka
US Rep. District 5:  Dale Kildee
US Rep. District 9:  Sandy Levin
US Rep. District 11: Dr. Syed Taj (the other candidate is not credible)
Pennsylvania Senator Robert Casey
Nevada Shelley Berkley for US Senate
North Dakota Heidi Heitkamp for US Senate
Missouri Senator Clair McCaskill
New Jersey Senator Robert Menendez

Mazel Tov, George Victor (and his family) on becoming a Bar Mitzvah this weekend.

Yasher Koach (Bravo) to the Tapper Family on the 21st anniversary of their wonderfulCoat Drive.  Please help them reach their goal fo 3000 donated coats by Nov. 21st to any of their Tappers locations.

Hope to see you at the Stomp Out Diabetes event on Thursday Nov. 15th. For more info: www.diabetes.org/stompout

Also, please join us in tribute of the Weisbergs as they are honored at the Holocaust Center event on Nov. 11th.  For more info: www.holocaustcenter.org

Anyone going to the GA in Baltimore (General Assembly of our Jewish Federations) next week?  If so, let me know so we can catch up. I'll be there Nov. 11th & 12th with our daughter, Ariella (Federation staff of Monmouth County in NJ).

Lastly, I started these emails exactly 3 years ago this week (and have not missed a Friday).  Below was my first email with the original recipient list which has now grown to 579 people.

From: Lisa Lis

To: Michael and Margot Shapiro ; Liz and Eric Groskind ; Gabi Klein ; Idan Percy; Josh and Tisha Berg; Yuval and Lisa Moed; Michelle Guttenberg; David Broza; Eric Feldman; Adam Broza; Ron Oberstein ; Jeff and Devora Kaye ; Shimon Weitzman; Daniel Shapiro; Yehoshua Lis; Danny and Niomi Wasserlouf ; Rob and Jande Spiegelman; Krista Berman; Marcia and Allan Leifer; David and Carla Fleshler; Talia Liram; Omri and Michelle Winterberger; Jodi Cooper; Brenda Hirsch; Lisa Sobel ; Sarah and Henry Butts; Francee and Benson Ford ; Susanne Zack ;  Isaac Shani ; Nili Lotan; Susanna and Kevin Mould; Susan and John Levin; Nancy and David Gad-Harf; Rebecca Stone; Tomer Zur; Adam Simon ; David and Carla Fleshler ; Janey Liebovitz

Sent: Fri, November 6, 2009 8:36:36 AM

Subject: Shabbat Shalom

Dear Friends and Family (who live out of town and who I would like to keep in touch with more often),

I am attempting a new tradition of sending quick brief Shabbat Shalom emails each Friday morning.  This is my first one and I hope it will become habitual.

In Farmington Hills, the leaves are covering our lawn and a frost formed this morning.

All is well in our household.  We are recovering from Aviv's Bar Mitzvah two weeks ago and looking forward to visiting Liat in Hawaii this winter.

I plan to keep these emails brief and any brief reply is a bonus.

Wishing you Health, Love and a Peaceful Shabbat,

Lisa