Shabbat Shalom October 12, 2012
Dear Friends and Family,
Exactly 25 days and counting till The Election.  After Nov. 6th I pledge a long reprieve from political discussion, but for now, much needs to be addressed.  We have two choices for president.  If you are a conservative right leaning person, then your fella is Mitt Romney.  If, however, you are a centrist or left leaning voter, please don't let lies cloud your vision regarding President Obama's steadfast support of Israel.  Please sift through the rhetoric and find the truth. As you know,  Hannan was born and raised in Israel and served in the IDF.  His whole family plus many of our friends live there.  He reads every article concerning Israel in both the American and Israeli press.  We own a home in Haifa and spend a considerable amount of time there.  Here are 4 reasons we support President Obama and trust him in his unwavering support of Israel:
1. Pres. Obama has provided more military support, loan guarantees, intelligence sharing and military collaboration (including access to our most advanced weapons system) than any past administration.
2. He has led the effort (with the support of our allies) to penalize and sanction Iran with crippling effects on their economy.
3. He has used military power in attacking insurgents in Pakistan, finding and killing our enemies throughout the globe so when he repeatedly states that ALL options are on the table against Iran, he has a track record to prove it.
4. Israel's leading defense experts (including Minister of Defense Ehud Barak) have acknowledged that the security cooperation between the US and Israel has never been so extensive.
Click here for more detailed information regarding President Obama's support of Israel
By the way, here is a list of Israel visits by US Presidents:
Harry Truman: no visit
Dwight Eisenhower: no visit
John Kennedy: no visit
Lyndon Johnson: no visit
Richard Nixon: sixth year of presidency (not till 2nd term)
Gerald Ford: no visit
Jimmy Carter: third year of presidency (to sign peace accord with Egypt)
Ronald Reagan: no visit
George H.W. Bush: no visit
Bill Clinton: 4 visits-in the second, third, fourth and sixth years of his presidency
George W. Bush: 2 visits-in the eighth year of his presidency (not till 2nd term)
Bravo to our economic recovery as the Jobless Rate diped below 8% (7.8 to be exact) and it has consistently been declining.  We should ALL welcome this optimistic trend regardless of your party affiliation and ostracize those conspiracy theorist for their partisan rhetoric. It is imposible to rig those numbers.
And these numbers don't lie either:
800,000 jobs lost in Jan. 2009.
114, 000 jobs gained in Sept. 2012
8,000 Dow Jones Jan. 2009
13,000 Dow Jones Sept. 2012
Could these numbers be better…sure.  Maybe if ANY cooperation could occur in the congress, we could speed these numbers alone.
A soul-searching March of the Living took place last month as Nazi descendent converged on Polish Concentration Camps to try and comprehend and repent for the actions of their ancestors. Here is the moving video produced by an Israeli film crew, who were the only Jews along for the journey.
http://www.youtube.com/watch?v=AIq9d-gC91U
Happy Birthday Today:
Bunky E (Original Shabbat regular)
Bob B (Photographed the Beatles in Detroit in the 60s)
I share a 10/24 birthday with:
Karen A (Neal's partner)
Paul B (Uncle Marvin's cousin)
Irving N (Barbara's long lasting love)
Helene C (Tim's lovely lady)
Jim S (Hy's dad)
Kevin Kline and Jonas Salk
Also, Happy October birthdays to:
Karen K (Joel's love)
Mark S (Honorable MIBB member)
Chiara R (our Amsterdam niece)
Josh B (TI Israel Teen Trip rabbi)
Lisa M (Ima of Bat Mizvah Zoey)
Lisa BW (past Franklin Fairway neighbor)
Idan P (favorite Israeli houseguest)
Ron O (Chiropractor dad with future Chiropractor daughter)
Alison S (British mom to 3 sons)
Kerry D (DC environmentalist soon-to-be newlywed)
Yoav R (MI Shaliach who is missed)
Jocelyn B (Brilliant Detroit protector)
Ronnie E (Serendipitously shared visit in Toronto and Montreal)
Leora BL (co-Hillel Alum)
Rachel W (Irwin and Ruth's granddaughter)
Brian K (Fern keeps him in shape)
Yehoshua L (best Israeli brother-in-law)
Deborah and Ester (Mom/daughter birthday buddies)
Kevin D (AA Nephew and new Teacher)
Matthew B (Cousin Gymnast)
Rick R (Katie and Beth's favorite fella)
Leora R (2013 Ross Grad.)
Patti T (artist with a Jewelry family)
Steve P (next rep. in Grand Rapids)
Wendy RB (spotlights our Detroit Jewish History)
Anessa K (busy mom of 2 sons)
Miryam R (NextGen leader)
Brad B (Diane partner)
Bob B (Brad B's uncle)
Randy O (Penny's papa and Diane's partner)
Julie Z (Betsy NY PA)
Doron L (Adina's favorite fella)
Rachel W (New Resident of DC)
Marion F (Shares grandkids with our across the street neighbors)
Lastly, I wish a speedy recovery to the brave 14-year-old Pakistani girl, Malala Yousafzai, who's only crime in the eyes of the Taliban (who shot her) was to promote education for all girls of Pakistan.  14 year old girls all around the globe are persecuted, raped, denied equality, tortured and mutilated JUST because they are girls. These atrocities must stop.  Bravo to all of the Malalas out there.  They need our support.
Wishing you and your loved ones a Sweet and Peaceful Shabbat Shalom,Lisa
SOAP BOX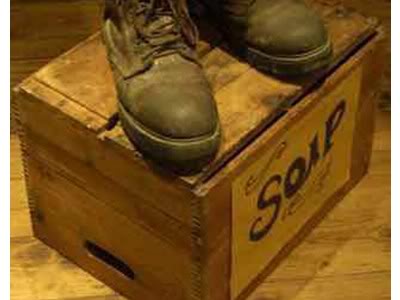 Condolences to Rabbi Arnie Sleutelberg on the passing of his beloved mother, Edith Sleutelberg.  May her memory and legacy bring comfort to Arnie, Robert and their family during this difficult time.

RIP, Alex Karras, the famed and former Lions Football player best known, in my book, as the guy who knocked out a horse in Mel Brook's Blazing Saddles and the father on the 80s TV show Webster.

Programs and Events
Dona Crane of NARAL
Please join our JAC (pro-choice, pro-Israel, pro-separation religion and state) this Monday Oct. 15th @ 11:30 @ the home of Marcie Orley. jacpac123@aol.com or 847-433-5999

Ambassador Dennis Ross
Hear about the current Middle East situation this Monday Oct. 15th @ 7:30pm @ The Berman Center. http://dennisross.eventbrite.com?

Senator Debbie Stabenow and Cecile Richards President of Planned Parenthood
Please attend this event to support our wonderful Senator next Thursday Oct. 18th @ 7:00pm @ the home of Diane Orley.  apemberton@stabenowforsenate.com or 517-336-8500

Congressman Gary Peters
Support our wonderful Rep. at the home of Gretchen and Ethan Davidson on Sunday Oct. 21st @ 1:00pm. gary@petersforcongress.com

Congregation Shaarey Zedek
150th Anniversary celebration Saturday Oct. 27th @ 8:00pm.  http://www.shaareyzedek.org/

Film "Arranged"
Jewish Women's Foundation sponsored event Tues. Oct. 30th @ 6:30pm @ the Max M. Fisher Building. 248-203-1519

Dr. Mel Lester
Wednesday Nov. 7th @ 6:15PM
Please attend the JNF Doctors for Israel Dinner, honoring Dr. Mel Lester, at the Baronette Renaissance Hotel in Novi, featuring keynote speaker Dr. Ora Pescovitz.
For more info please contact the JNF Office at 248-324-3080

Henrietta and Alvin Weisberg
Help honor this wonderful couple on Sunday Nov. 11th @ 6:00pm @ Congregation Shaarey Zedek for the Holocaust Memorial Center's annual dinner.  248-553-2400 Ext. 29 or jackie.schwartz@holocaustcenter.org

Jewish News/Detroit Free Press
Please sign the list to be part of the JN/Free Press ad in support of Pres. Obama
https://secure.actblue.com/page/mijewsmovingforward

Shoes to Share
Donate shoes to needy children in Wayne and Oakland County till Friday Oct. 19th by bringing them to a drop box located in the Shaarey Zedek main lobby.  Please link (new or gently used shoes or boots of any size) together by their laces or Velcro or put them in a plastic bag

Please support:
Vicki Barnett (State Rep.), Mark Bernstein (U of M Regent), Andy Meisner (Oakland Co. Treasure), Jim Nash (Water Resource) Kevin Howley (Oakland County Exec.), Jane Felice Boudreau (Oakland County Sheriff), Bridget Mary McCormack (Michigan Supreme Court), Todd Stearn (Oakland County Commissioner), Lisa Brown (Oakland County Clerk), Steve Pestka (Grand Rapids Congressman),  Gary McDowell (Northern MI Congressman).

Here is how I am voting on our Proposals:
1. Emergency Manager – YES
2. Collective Bargaining – Leaning NO
3. Renewable Energy 25% by 2025 – Absolutely YES
4. In-Home Care Workers – YES
5. Limit Enactment of New Taxes – NO
6. International Bridge – Big Fat NO

I often get requests to post friend's events and have tried to maintain my list to programs and events I am personally connected to.  I am grateful for our incredibly vibrant and BUSY community and apologize I can't promote everything.

Why does Bristol continue to be saved?  She is not worthy.  I am NOT a fan of the popularity contest determining the dancers fate.