Shabbat Shalom October 19, 2012
Dear Friends and Family,
As you read this email, I will be touring Eretz Yisrael (aka. The Land of Israel) with several wonderful women on our Federation's Women's Department Mosaic Mission.  With my neurosis to constantly plan ahead, I wrote this at my home desk and sent it to my system to be delivered to you Friday 6:00am (before my Thursday evening departure).  Next Friday's Shabbat Shalom will be sent from Israel, though I'll be home when you read it all thanks to the modern miracles of airline and internet technology.
For much of the 3 years that I've been writing these Shabbat Shalom emails, I had consistently included a prayer for Gilad Shalit.  His plight was the reason I started the Soap Box.  We were fortunate to be in Israel a year ago, this week (celebrating Ariella and Tzvi's wedding) when he was released,  so I thought you would enjoy an update on Gilad and read about his first public interview where he talked about his life in captivity.  http://www.ynetnews.com/articles/0,7340,L-4291227,00.html
We, in Michigan, have 6 proposals to consider at the ballot box. The one that gets my blood boiling is Prop. 6 regarding our International Bridge between Windsor and Detroit.  Here are some facts. The bridge will cost $2.1 Billion with Canada footing most of that cost and lending Michigan our portion of $550 Million which we will pay back with toll revenue.  Every living past MI governors and our current governor supports this (no brainer) deal as we are in definite need of a new bridge. Mr. Moroun (who owns the current bridge) has spent $10 Million to fight this effort with Prop. 6 (and its flat out advertising lies) that (if passed) will require all future crossings (bridges or tunnels) to be stalled and weighed down by state and local elections.   Please vote (a big fat) NO on Prop. 6 and share this info with others.
While I have elevated the Prop. 6 issue above my Soap Box section (due to its importance, hoping other Soap Box issues will not be jealous), this next issue is also very important.  Please take a look at this NYTimes article regarding Women's rights and choice.  Our Supreme Court justices are aging and the next president WILL appoint 1 or 2 new Judges.  Let's make sure they will appoint Judges who will protect Women's Rights as well as all of the other concerns in our lives. Please take a look at this article: http://www.nytimes.com/2012/10/16/opinion/if-roe-v-wade-goes.html?_r=0
And speaking of Women's Rights, here is an update on Malala Yousafzai, the brave 14-year-old Pakistani girl who's only crime was to fight for the rights of education for all Pakistani girl.  As you recall, the Taliban shot her (in the head) and 2 of her friends.  She survived and is now being treated in England but her enemies are now waging a war on her reputation.  http://thelede.blogs.nytimes.com/2012/10/16/after-a-bullet-in-the-head-assaults-on-a-pakistani-schoolgirls-character-follow/
Bless you boys!  The 4th game will be played while we are in transit to Israel.  Go Tigers.
Wishing you and your loved ones a Sweet and Peaceful Shabbat Shalom,
Lisa
SOAP BOX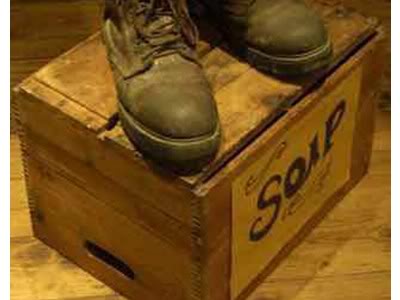 Rest in Peace, Senator Arlen Specter who was a true Centrist as he danced at both the Republican and Democratic Parties.

Also, RIP, Jackie Guthrie (Arlo's wife of 43 years who he met at the famed Troubadour concert hall).

Please join us to hear the velvet voice of crooner Todd Murray at the JCC Berman Center Thursday Nov. 1st @ 7:30pm.
http://www.theberman.org/

Here is an update on the Israel Cancer Research Fund that I spotlighted a few weeks ago.  To remind you there is a Bike For the Fight across the US and our friend Luca Seres is documenting it.  The BFF team has reached the East coast and will be ending the incredible journey in NYC. Please check out their activities at
http://www.bikeforthefight.com/

Yasher Koach to the amazing BFF team!

Valerie Jarrett and The Four Tops will be @ The Berry Gordy Motown Mansion this Sunday Oct. 21st @ 2:00pm in support of President Obama:
https://donate.barackobama.com/page/contribute/o2012-October21Detroit

If you want to help re-elect President Obama, please attend a meeting (mainly for women, but men are welcome too) at the home of Carol Klein this Sunday Oct. 21st at 11:30am.  There will be a special guest speaking there too.  You can contact Carol at cgklein7@gmail.com or Sherri Moses at sherrimoses@yahoo.com

To find out if any of your children's toys are toxic, please attend the Toxic Stuff Workshop at Temple Kol Ami this Sunday Oct. 21st at 1:00pm.  Their will also be candidates available to answer your question about your environmental concerns. Co-sponsors or Ecology Center and MI League of Conservation Voters. 734-369-9271 or devin@ecocenter.org

Our ballot is very long this election and I recommend printing out a sample before Nov. 6th.  Here are my selections for MI Supreme Court:  Connie Marie Kelley, Bridget Mary McCormack and Sheila Johnson. And for 6th Circuit Court: Leo Bowman, Phyllis C. McMillen, Denise Langford Morris, Michael Warren and Karen McDonald.

This is quite funny.  Check out this website:  http://www.romneytaxplan.com/  Thanks, Kim L.

Sorry I missed two birthdays last week.  Happy October Birthday, Graham O. and Ed R.

Miss you Tzachi.  Are you travelling to an exotic location this weekend?