Shabbat Shalom September 14, 2012
Dear Friends and Family,
As the mile-high twin blue lights beamed skyward from Ground Zero and the Red, White and Blue blanketed Statue of Liberty shone in the harbor (on our 9/11 commemoration), bullets and fire bombs terrorized and murdered innocent American lives on the other side of the world. Condolences to the family and friends of Ambassador Christopher Stevens and the 3 other Embassy Staff as they lost their lives while heroically leading the efforts to help heal the Libyan society after the fall of Gaddafi. This heinous act was perpetrated by brainwashed evil-minded cowards who will use any excuse (like an idiotic low budget racist film) to fuel their efforts of returning civilization back to the Dark Ages.  In the 21st Century, we (the human race) should be concentrating on how to move our societies Forward, not backward. We should be striving for innovation and progression.  We should be improving the world and encouraging peaceful coexistence not continued conflict. Let's hope our new year of 5773 will be more peaceful than our past year.
A little closer to "our" home, more terror occurred this week when Gazan bombs landed in Southern Israel and destroyed a house and cancelled school in Beer Sheva and Ashdod earlier.  Why must the people of this region endure constant and deadly threats while our overactive media remains silent.
I, along with Debra, Roz, Sharon, Doreen, Barbara, Susie, Beverly, Marcie, Sandy, Jennifer, Sylvia, Dana, Orna and 1700 other women invaded NCY (Times Square to be exact) at this year's International Lion of Judah Conference.  Great speakers, great weather, great restaurants, a great show… GREAT CITY.  By the way, I know there is a saying that goes "almost only counts in horseshoes and hand grenades" but can it also count for ALMOST getting Seth Meyers (from SNL) to say Shabbat Shalom.  I asked him (as we dined at the restaurant where the SNL cast goes every Tuesday evening), but he was in a hurry so I'll have to catch him next time.
Though I didn't get Seth Meyers, here is an amazing JT impression by (Seth's old colleague), Jimmy Fallon and then see the real JT at my mother's house:
http://blogs.providencejournal.com/arts-entertainment/subterranean/2012/09/jimmy-fallon-convention-song-parodies-james-taylors-fire-and-rain.html
Small sampling of JT at my mom's:
http://www.youtube.com/watch?v=7qtOwoK1Oy4
James, his wife and band were gracious, warm, compassionate about our country and HUGHLY talented. It was truly the most fun fundraiser I have ever worked on.
I LOVE this Rosh HaShana "Call your Zeyde" youtube from Temple Judea from the San Fernando Valley.  Hope you enjoy too.  I found it on Jason Miller's facebook.
http://www.youtube.com/watch?v=-Btf4SriS-4&feature=share
This Argentinean Hava Nagila Flash mob is for my son-in-law and his Argentinean/Israeli family: http://www.youtube.com/watch?v=RDOQwig1hHo (thanks, Ettagail)
Wishing you and your loved ones a Sweet Shabbat Shalom and Healthy Peaceful 5773 New Year,
Lisa
SOAP BOX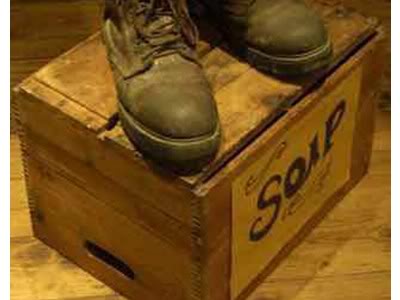 Condolences to Rosalind Nemer and her family on the passing of her beloved father, Max Lumelsky.  My his memory be a blessing and support during your time of sorrow.

First time voters, you MUST register in person at the Sec. of State's office or your City Clerks office IF you want to vote absentee.

Please Commit to Vote at this website:  http://www.barackobama.com/

Or here is another Voter Registration website:  http://www.gottavote.com/

If you are an 18-26 year-old Jewish person and have never been on an organized trip to Israel, please check out our Detroit Community Birthright Trip.  The Winter Trip Registration is now open and I know they fill up fast.  Please click here: http://www.birthrightisrael.com/  And to see our Michigan video, please view this youtube:  http://www.youtube.com/watch?v=J3xf5QatpVQ&feature=share

Please don't let anyone try to convince you that President Obama is not good for Israel. This is a myth and political rhetoric that can easily be disputed.  I am happy to provide evidence proving Obama's many actions in support for Israel.  More lies occurred this week and below is the truth:

President Obama spoke with Prime Minister Netanyahu for an hour on Sept. 11th as a part of their ongoing consultations. The two leaders discussed the threat posed by Iran's nuclear program, and our close cooperation on Iran and other security issues. President Obama and Prime Minister Netanyahu reaffirmed that they are united in their determination to prevent Iran from obtaining a nuclear weapon, and agreed to continue their close consultations going forward. Contrary to reports in the press, there was never a request for Prime Minister Netanyahu to meet with President Obama in Washington, nor was a request for a meeting ever denied.

Mazel Tov, Bunky and Neal on celebrating your 30th wedding anniversary this week.

Hi, Tzachi.