Shabbat Shalom September 7, 2012
Dear Friends and Family,
Burning Man 2012 ended its week-long festival of the senses (sights, sounds, smells, tastes and touch).  I've never been there but assume it is fascinating.  Here is a photo snippet of the sights: http://www.rollingstone.com/culture/pictures/burning-man-2012-20120905
Also ended are the political conventions, yet the Game continues.  Obama vs. Romney… Democrats vs. Republicans…Women vs. Men (but not the men readers of this email).  Sandra Fluke, Georgetown Law student and favorite dart board to Rush Limbaugh, spoke passionately and eloquently about this issue. One of her most profound statements was a premonition of…"An America in which access to birth control is controlled by people who will NEVER use it" We can not allow this senario to exist. We need to continue to move forward in our progressive evolution, appreciating where we came from, but not returning to those less enlightened days.
To set the record straight, as soon as the mistake was discovered that Jerusalem was not included in the DNC platform, the President immediately directed the amendment to be added to correct the error.
No people, no party, nobody is perfect. Mistakes will always be made (we are human), but it is how we handle the aftermath that counts. Excepting responsibility, asking for forgiveness, correcting the error, all exhibit strength and courage.  Very soon we will be repenting for our year's worth of mistakes and looking forward to a new year of sweetness, health and happiness.
As Rosh HaShana quickly approaches here is a wonderful music video which shares a beautiful New Year's message:
http://www.aish.com/h/hh/video/What-Makes-Rosh-Hashanah-Beautiful.html
Though I think I have included this video in one of the past Shabbat Shalom emails, it is so powerful, it deserve repeating. This poem depicts a strong affirmation of ourJewish Identity, and by the way, it was recorded exactly 2 years ago on this day of Sept. 7th.  Thanks, Jack F for sharing:
http://www.youtube.com/watch?v=yAeWyGGTdEE
Wishing you and your loved ones a Sweet and Peaceful Shabbat Shalom and L'Shana Tova Tikatevu which means May you be inscribed (in the book of life) for a good year.
Lisa
SOAP BOX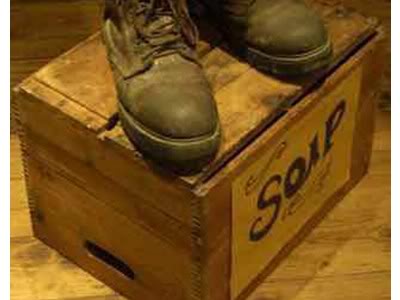 Mazel Tov to the Ferber Family on Sam becoming a Bar Mitzvah this weekend.  Wishing them all the best.

If you are 21 or older and are a Camp Tamarack Alum, please join your friends at the Havdalah Reunion on Saturday Sept. 15th @ 9:00pm.

Please click here for more info or to register:  http://www.tamarackcamps.com/havdalah/

Please join the Shaarey Zedek's 150th year Celebration at the Ultimate Party on Saturday October 27th. beginning at 8:00pm.

Please remind all legal aged voters to register by Oct. 9th, so they can vote in ourNov. 6th Election Day.  For Michigan residents, here is a website filled with all the info you'll need for the election:  http://www.michigan.gov/sos/0,4670,7-127-1633_8716—,00.html

My Endorsements
President Barack Obama – President of the United States (4 more years)
Senator Debbie Stabenow – US Senate
Congressman Gary Peters – US Congress (Oakland and Wayne Counties)
Congressman Sandy Levin – US Congress (Oakland and Macomb Counties)
Mike Pestka – US Congress (Grand Rapids)
Gary McDonnell – US Congress (UP and northern parts of LP)
Bridget Mary McCormack – Michigan Supreme Court
Kevin Howley – Oakland County Executive
Jim Nash – Oakland County Water Commissioner
Lisa Brown – Oakland County Clerk
Andy Meisner – Oakland County Treasurer
Mark Bernstein – U of M Regent
Vicki Barnett – State Representative (Farm. Hills area)
Ellen Cogen Lipton – State Representative (Hunt. Woods area)
Todd Stern – Oakland Country Commissioner
Senator Bob Casey – US Senate in Pennsylvania

By the way, Brian Kepes is the Republican Bloomfield Township Trustee (and a darn good one at that)
I'm heading to the Lion of Judah Conference in NYC this Monday-Thursday.  Please let me know if any of you will be there too.