Shabbat Shalom September 21, 2012
Dear Friends and Family,
We are currently in the Days of Awe, those 10 days between Rosh HaShana and Yom Kippur, when we reflect on our past year's actions, ask forgiveness from our friends and family, do good deeds and pray for our name to be sealed in the Book of Life for another year. If I have wronged any of you, I apologize.  I wish everyone a Healthy, Happy, Peaceful and Prosperous New Year of 5773.
I hope I don't start out this new year missing anyone's birthday but if I do, please let me know so I can (repent and) add it to my calendar for next year.  Here goes… Happy September birthdays to: Ariella LR (our first born non-profit professional), Shelley GW (first met at a JT concert),Michal L (Israeli niece), Diane K (Emery's pride and joy), David B (The Lion's Den), Shelley WC (Harrison High School friend), Or T (Hofit music lover), Sandy S (Mitchell's mom), Michele B (Sea-Gull pal), Suzi T(Bennet's better half), Omri W (Kibbutz to Grand Rapids friend), Irwin W(Bonus Uncle), Sheri MS (North Star Reach Pres.), Jack F (Amy's lucky fella), Dana BC (thanks for your Federation Phone calling help), Nori K(favorite store, Warren's owner), Brian G (Lizzy's love), Pam B(California dreamer), Colleen P (Forgotten Harvest promoter) , Connor T(Youngest brother of 3), Sophie C (Mike and Sue's baby girl), Talia R(soon to be big sister in Ashkelon), Marla M (Andy's better half), Morgan B (Matthew's favorite sister),  Barbara R (California cousin), Lisa P(Bruce's pride and joy), Michael R (Politically minded U of M student),Jane S (Stanley and Aviv's safta), Diane B (Minneapolis bonus family),Kerry M (ACLU promoter), De McB (Peters Piper), Julia DeM (Camp co-counselor), Mary HS (High School pal turned author), Perry O (JFS lead man), Eed D (Kevin's main squeeze) and Bunky and Neal (Happy 30th anniversary).
To all you Michigan lovers, please enjoy this music video which includes the filming of 50 Michigan city in one week:
http://www.youtube.com/watch?v=Puv-wGYbcPM&feature=youtu.be
This week marks the first anniversary of the repeal of Don't Ask, Don't Tell and much progress among our proud military gay heros has aspired thoughout this year.  In honor of them and to help promote Equality please view this wonderful video (I found on PJ Facebook) created by Modern Family's Jesse Tyler Ferguson: http://www.youtube.com/watch?v=N_EyZVeorhY&feature=player_embedded
If you LOVE the West Wing like I do and you are appalled by the lack of voter turnout and the even lowers voting stats on our Michigan non-partisan ballots options… then you will LOVE this video of real West Wing actors (working gratis) to help encourage our Michigan voters to shlep to the polls this Nov. 6th and vote the FULL ballot (partisan, non-partison and proposals) especially Bridge Mary McCormack for Supreme Court:  http://www.youtube.com/watch?v=v52FLMOPSig
Lastly for this week, please enjoy this Rosh Hashana message from Gilad Shalit. His optimism and faith are refreshing and genuine.  Though his release last October brought overwhelming joy to his family and friends, we still must remember the families of terror victims who will never be reunited.  http://www.ynetnews.com/articles/0,7340,L-4282055,00.html
Wishing you and your loved ones a Sweet and Peaceful Shabbat Shalom, A Happy Healthy Shana Tova and a G'mar Hatima Tova (Your names sealed in the Book of Life for another year),
Lisa
SOAP BOX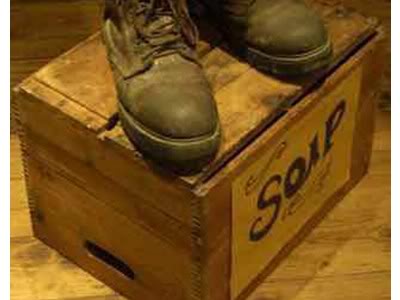 Condolences to our dear friend, Yuval Moed and his family on the passing of his father,Jacques Yitzhak Moed in Amsterdam.  May his legacy and memory bring comfort to the Moed family during their time of sorrow.

Make sure you are registerd to vote at: http://nationalvoterregistrationday.org/register-to-vote

There are only 4 days till Iran's murderous leader, Ahmadinejad, arrives on our Freedom Loving Shores to spew his vial rhetoric to the United Nations.  Please sign this Unwelcome Petition and send a message to the NY hotel that is hosting him and the UN that he is NOT WELCOME.  http://mostunwelcome.com/

Is Peace in the Middle East possible?  If this question intriges you, please attend an event with Ambassador Dennis Ross (who know a thing or two about this issue) o,n Monday Oct. 15th @ 7:30pm @ Berman Center @ the West Bloomfield JCC.  Tickets are free but registration is requested @ http://dennisross.eventbrite.com/

If you support Women's issues, Israel and the Separation of Religion and State, then please join us for this years JAC membership event also on Monday Oct. 15th @ 11:30 @ the home of Marcie Orley with guest speaker Donna Crane, policy director of NARAL Pro-Choice America.

Bonus last tidbit for all you who read these emails to the end.  In honor of Rosh Hashana and the holiday's guest of honor, honey.  Here are the Top 10 things you didn't know about Bees and Honey:  http://israel21c.org/health/the-top-10-things-you-didnt-know-about-bees/  (teaser alert: honey cures cuts and Honey was a Start Up Nation pre-curser product of Biblical times)

By the way, Tzachi is as sweet as Honey.