Shabbat Shalom August 31, 2012
Dear Friends and Family,
Hurricane Isaac barreled into the Gulf Coast on the anniversary of his older sister, Katrina. Though he only achieved Category 1 status, he surely dumped lots of rain and caused massive flooding all over the region.  He swept past Tampa as the Republicans were electing their official nominee.  Mitt's homestate of Michigan provided 25 delegate votes for him, 4 for Ron Paul and 1 absentee. Yes, Mitt and Ann Romney were both born in Michigan but did you know his father, George, was born and raised (till age 5) in Mexico and he also ran for president.  This might be a good reminder for Mitt to stir clear of those Birther remarks.
"One small step for (a) man, one giant leap for mankind".  All these years, Mr. Neil Armstrong has been misquoted.  Though it is only a small 1-letter word, his intent was slightly different than the historical quote. Either way, the man was a giant and deserves to Rest in Peace for his lunar accomplishments.
Labor Day weekend is upon us as we celebrate all workers in this country who keep our economic engine running smoothly.   It was back in 1887 in the great State of Oregon when Labor Day was born. (Incidentally, Eugene, Oregon will be the next home of our daughter, Liat.  She will be leaving her current home of Marquette, MI and driving cross-country next week.)  From sanitation crews to teachers to car assembly line workers to baristas to cashiers to carwash towel dryer… I salute you on this Labor Day (and everyday).
I also salute our US Paralympic team as 10% of them are military veterans. These games were started after WWII as many veterans became disabled and despondent.  The games gave them hope, purpose and encouragement.
Two corrections from last week.  First, I'd rather forget his name but it is correctly spelled Akin (not Atkins).  Second, the Hungarian article may not have opened (in its entirety) but here is the follow-up on Hungry's response to the anti-semitic actions at their soccer game against Israel:  http://sports.yahoo.com/news/hungary-condemns-anti-semitic-chants-israel-game-141717745–sow.html  I assume the ADL is carefully watching the Hungarian people as a tremendous amount of hateful activity has been recently documented in this country.
As school resumes, many of you are feeling the below emotions. I may have had a tear in my eye on that first day of kindergarten but by the time they were ready for college, we (and they) were ready for that transition.  In fact, this week we moved our son, Mataan, into his new Ann Arbor apartment for his sophomore year.
Lastly,  a huge Mazel Tov goes to the two loving couples who's weddings we will be attending this holiday weekend. Wishing Wendy and Dan a life filled with Love, Laughter, Peace and Prosperity as you take your vows under the Chuppah this weekend. Also, Joy, Happiness, Peace and Love are our blessings to Arnie and Rob as they celebrate their beautiful union this weekend.
Wishing you and your loved ones a Sweet and Peaceful Shabbat Shalom,
Lisa
SOAP BOX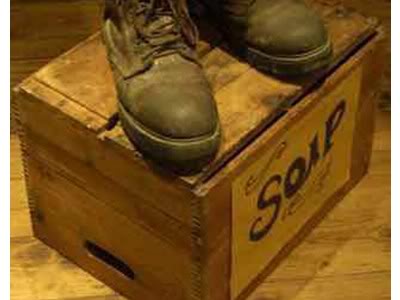 Please remind all legal aged voters to register by Oct. 9th, so they can vote in our Nov. 6th Election Day.  For Michigan residents, here is a website filled with all the info you'll need for the election:  http://www.michigan.gov/sos/0,4670,7-127-1633_8716—,00.html

If you are interested in attending the James Taylor concert in support of Pres. Obama, please resister at:  James Taylor invitation

My Endorsements
President Barack Obama – President of the United States (aks. Potus)
Senator Debbie Stabenow – US Senate
Congressman Gary Peters – US Congress (Oakland and Wayne Counties)
Congressman Sandy Levin – US Congress (Oakland and Macomb Counties)
Mike Pestka – US Congress (Grand Rapids)
Gary McDonnell – US Congress (UP and northern parts of LP)
Bridget Mary McCormack – Michigan Supreme Court
Kevin Howley – Oakland County Executive
Jim Nash – Oakland County Water Commissioner
Lisa Brown – Oakland County Clerk
Andy Meisner – Oakland County Treasurer
Mark Bernstein – U of M Regent
Vicki Barnett – State Representative (Farm. Hills area)
Ellen Cogen Lipton – State Representative (Hunt. Woods area)
Todd Stern – Oakland Country Commissioner
Mazel Tov to Brian Kepes for successfully achieving another term as Bloomfield Hills Trustee.