Shabbat Shalom August 24, 2012
Dear Friends and Family,
How great would it be if we could control our body's with our emotions.  I assume more cancers would be healed from sadness. More broken bones would be mended by frustration… But alas, even our terror, fear and pain can NOT prevent our uterus from hosting an unwanted fertilized egg.  Didn't we learn all of that in High School biology class…? Some, obviously, weren't paying attention. Too bad Jon Stewart and Stephen Colbert are off-the-air this week prepping for convention coverage.  They would have had a field day with Congressman Atkins.  Speaking of the Tampa GOP convention, it looks like Hurricane Isaac could be headed their way. If they can survive Hurricane Atkins, they should be fine with Isaac. Hey,Tzachi (aka. our friend Isaac in Seattle) they named a Hurricane after you.  We always knew you were a force to be reackoned with. Hope your namesake is kind to the people of Haiti.
May we all live to be 95, possess a wonderful sense of humor and pass in our sleep with a smile on our faces.  This was the fate of Phyllis Ada Driver (best known as, Phyllis Diller), who was the matriarch of female comedians.  Bet you didn't know she lived in Ypsilanti with her husband during WWII while he worked at the Willow Run Bomber Plant.
Here is an update on recent court verdicts.  The Russian rock band, Pussy Riot, was convicted of hooliganism and sentenced to 2 years in jail for speaking (or singing) out against Putin and the Russian Orthodox Church.  Now there is a vigilante group, called Holy Rus' rooming the Russian street to weed out other hooligans.  Another interesting verdict, last week, was the $4.5 Million fine levied against the former Michigan Assistant Attorney General for obsessive (in my opinion) anti-gay bullying against the U of M student body president,Christopher Armstrong.  And all Mr. Armstrong really wanted was an apology.
Those who really need to apologies (and we need to watch carefully) are the Hungarians.  During a soccer game with Israel last week, the whole crowd (not a small group of hooligans) chanted anti-Israel and anti-semitic statements, booed during the Hatikva and waved Palestine and Iranian flags during the game. Please read this article to understand the full (scary) picture.  http://www.haaretz.com/jewish-world/jewish-world-news/watch-hungarian-soccer-fans-disrupt-israeli-anthem-with-anti-semitic-slurs.premium-1.459251?localLinksEnabled=false
Wishing you and your loved ones a Sweet and Peaceful Shabbat Shalom(check out the bonus photo at the end of this email),
Lisa
SOAP BOX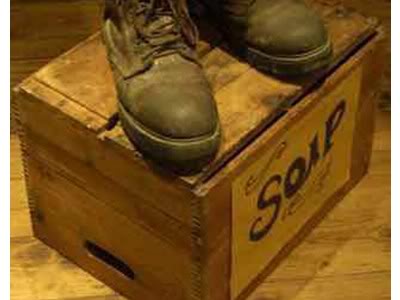 VOTING INFO:  Please remind 18,19, 20 and (some) 21 year olds to register to vote.  You must register by Oct. 9th in order to vote on Nov. 6th Election Day.  If you live in MI, here is a website which will explain voter registration and absentee ballot info:  http://www.michigan.gov/sos/0,4670,7-127-1633_8716—,00.html

Wishing a speedy recovery to Richard Bernstein after his pedestrian/bike collision.  He is the (blind) pedestrian (with many NY marathons under his belt) who (while walking in Central Park) was plowed down by a speeding biker.  This seems to be a increasing problem as reckless bikers seem to forgot the rules of the road.  But my biker friends, (Beth B, David C, Ronny E, Beth G, Betsy A, Diane O…) are always respectful of walkers. Here's a special shout-out to Team Alex and all you do.

Condolences to the family of Jean Segal, wife of Rabbi Jacob Segal (of blessed memory) who passed away this week.  Rabbi Segal was the founder of Hillel Day School (where all 4 of your children graduated) and the founder of Congregation Adat Shalom.  May the memory of Jean Segal be a blessing onto her family and our community.

Bonus Photo
Camp Sea-Gull 1971 Karen Sosnick and Lisa Mark in front of (old and lost to a fire) Lodge
By the way, Camp Sea-Gull is being sold to the County and help with this transition is needed.  Please contact Todd Wyett  todd@versacos.com if you are interested to learn how you can help.
Again my filming skills are lacking in this week's celeb Shabbat message but I think you will recognize him anyway:
http://www.youtube.com/watch?v=lHVFoOmCMYw&feature=youtu.be
Mazel Tov dear friend, Tomer Zur, on your wedding in Israel this week to Vered Rom. Sorry we missed it. May you both be blessed with a long, loving, healthy and happy new life together.
If you plan to attend the James Taylor Living Room Concert Fundraiser for Pres. Obama, please register at https://donate.barackobama.com/page/contribute/o2012-September9FarmingtonHillsReception
The event is filling up and could sell out.