Shabbat Shalom Aug. 17, 2012
Dear Friends and Family,
In hindsight, we all make mistakes.  One of our local Congregation's, B'nai Moshe, admitted to making the mistake of allowing the rental of their building to house a controversial meeting regarding the sale of Eagle Elementary school in (my hometown of) Farmington Hills to the Islamic Cultural Association. The (fear-mongering) opponents of this sale hired the narrow-minded law firm, Thomas More Law Center(TMLC) from Ann Arbor to continue the fight. To give you preceptive, Michelle Bachman just joined the TMLC's advisory board.  They fight for the "Christian rights of all Americans" and at their B'nai Moshe meeting they handed out anti-Islamic material to all in attendance. The rights of all citizens (Christian, Jewish, Muslim, Sikh, Atheist…) in our country must be protected and respected. Today it's a protest against the Muslims…tomorrow it could be the Jews. By the way, The Islamic Cultural Center has been endorsed by the West Bloomfield Clergy Association. I will keep you posted on this ongoing controversy.
I also made a mistake last week of forgetting to announce the wonderful engagement of our niece, Ilana Mark to her beloved, Jason Fisher. We all look forward to the celebration and wish Ilana and Jason a long, loving, happy and healthy life together. And speaking of family congrats… Mazel Tov to Yael and Iair (in Israel) on the birth of baby Libby Sophia and safe and fun travels to, niece, Allie Mark, on her trip to Australia.
I know I will make the mistake of forgetting someone's August Birthday, so don't hesitate to let me know so I can put it on my calendar for next year:
Tony L (Jodi and Brad's dad), Jandy S (bonus Floridian sister), Andy L (Dad to 4 great kids and partner on our JT concert), Susie S (Mom to Laura who is minus her wisdom teeth), Shlomi H (Robin's main massage squeeze), Hy S (Great political mind), Miriam L (new NYC JTS student), Irwin W (Ruth's main man), Luke A (Bunky's Det. nephew), Aubrey S (Sea-Gull friend from the olden days), Alex M (Australia bound Niece), Dan G (favorite neighbor Saul's Son-in-law), Ishai R (Wine blessing Nephew Doc), Darryl R (father of the groom), Adam B (Landscaping cousin) , Uri S (Best Israeli dancer in the city), Gary E (Best friend to Leora),  Jimmy K (Sherri's favorite fella), Joan CE (Hadassah President),  Shimon W (Seattle's best), Adi K (Bat shel Jeff v' Devora), David W (handsome 65 year old cousin), Sasha B (Krista's baby girl), Sherri K (Mom of Chase and Lance), Marcia A (Legendary Hillel Teacher), Orna W (fellow LOJ in CA), Steve T (Music genius), Dan C (engaged to Monica), Jeremy B(my first cousin in Chicago), Cheryl M (mom of twin daughters), Ron S (Caryn's better half), Daniella HPM (mom of 3), Jeanne M (NYC gal), Lisa W (Mom of Adam the Bar Mitzvah boy), Susan K (dog loving Fed. staff),  Sage B (Cousin Josh's big girl), Gene Simmons (Haifa native).
Don't make the mistake of driving anywhere near Woodward this weekend unless you plan to see or be seen in some cool cars at the Dream Cruise.
Don't make the mistake of EVER forgetting to click your seatbelt, as (our County exec.)L. Brooks Patterson did last week which landed him in the hospital with 3 surgeries already under his (seat) belt.
Wishing you and your loved ones a Sweet and Peaceful Shabbat Shalom,
Lisa
SOAP BOX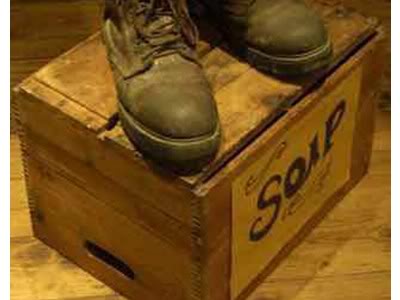 RIP, Helen Gurley Brown.  Though I was never a Cosmo reader,  Ms. Brown was a trailblazer for the women's voice.  She was the Carrie Bradshaw of the early 1960s.I hope you can attend the James Taylor concert in support of Pres. Obama's re-elections. Please register here: https://donate.barackobama.com/page/contribute/o2012-September9FarmingtonHillsReception

Also, here is info on Vice Pres. Biden's Michigan Wednesday Aug. 22nd @ 11:45am visit: https://donate.barackobama.com/page/contribute/o2012-August22DetroitReception

Please attend the Jewish Women's Foundation 13th Annual open meeting with guest speaker Jocelyn Benson on Wed. Sept. 12th @ the Birmingham Community House

Welcome to the Presidential race, Paul Ryan.  If you believe that life begins at conception and you would like to repeal Roe v. Wade, then Paul Ryan is your guy. He supports to Sanctity of Life Act which if passed would make abortions illegal.

Last weekend, here is our great city of Detroit, the Democratic National Committee lead by Mayor Cory Booker (Newark, NJ) formalized this year's DNC platform with a Yasher Koach (Bravo) to them for including Marriage equality.

If you like Les Mis and are progressive, you will love this video. One Term More(thanks Liz G. for sharing).  http://www.onetermmore.com/video_subtitles.html

Please help our friend, Danielle Winterberger, raise funds for cancer research in honor of her (Israeli cousin suffering from the desease) at the website:
http://pages.teamintraining.org/mi/herosa13/winterbergerd

Yours, free for the taking… 3 tickets to How the Grinch Stole Christmas Saturday Dec. 22nd @ Detroit Opera House at 2:00pm.  They were part of our Fisher Season Tickets. First come first serve.