Dear Friends and Family,
More sadness occurred this week with the senseless, hateful murders of 6 innocent souls at the Wisconsin Sikh Temple.  Of course, a semi-automatic gun was, again, the chosen weapon with the sole purpose of killing as many lives as possible.  Come on people, let's get these weapons out of legal circulation.  There are too many Hate Groups and delusional people in this country to continue this skewed right to bear arms.
Rest in Peace, Mr. Marvin Hamlisch, at the early age of 68.  He was one of the few prolific and extremely talented musicians in our lifetime to have won all awards possible including Emmy, Oscar, Tony, Grammy, Pulitzer and Golden Globe.  He was beloved by many and was considered a true genius.  We had the great pleasure of meeting him at our JCC last year and hearing him share his history in musical form. He also graciously allowed me to videotape him wishing all of you Shabbat Shalom: http://tinyurl.com/MarvinHamlischShabbatShalom
Why is there some much effort occurring this election season to eliminate Voter Fraud. Did you know that over a 5 year period there are approx. 300 million votes cast and of those 100s of millions of votes, only 86 people were convicted of Voter Fraud and most of them just didn't know they were ineligible to vote. So why are legislators focusing on this non-problem. Is it to prevent legitimate votes of a certain voter group who would naturally vote a certain way?
I love this photo?  Thanks, Barbara N. for sharing it.
Sweet Baby James is coming to Farmington Hills. Though for those JT fans, we know that Sweet Baby James was actually James Taylor's newphew who he wrote the song about.  See Soap Box for more details of his local visit.
Lastly, here are some Olympic Stats.  As of Thursday afternoon the US has won 90 medals, China is next with 80 and Russia is in 3rd place with 56. Israel has not received any medals this time but a huge BRAVO goes to Jewish-American Gold medal Gymnast, Aly Raisman, for using her spotlight with reporters to memorialize the Munich 11. Also, her perfect floor routine was performed to the Hebrew folk song, Hava Nagila.  Another local proud moment was when female boxer, Claressa Shields, from Flint, MI won the gold medal.
Wishing you and your loved ones a Sweet and Peaceful Shabbat Shalom,
Lisa
SOAP BOX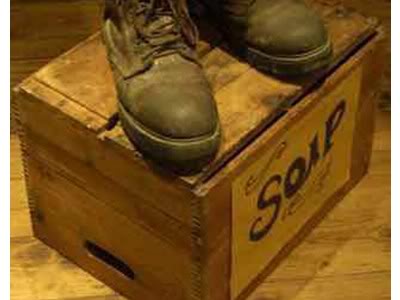 YUM!  We just ate at the new Ferndale restaurant, Local.  Yasher Koach, Brian and Jennifer Siegel on your new delicious hotspot.  Just last night we saw Joanne A, Mike M and others dining there too.

Bravo to Gary Peters, Steve Pestka and the DIA on succeeding in this week's Primary Elections. Let's continue the momentum on Nov. 6th at the General Election.

We are very excited to be organizing a Living Room Concert (at my mother's home) with James Taylor on Sunday Sept. 9th 5:30pm in support of President Obama's re-election. The cost is $1,000 to attend the concert and $5,000 for a private dinner with James Taylor after the concert.  Please let me know if you are interested or click here to sign up: https://donate.barackobama.com/page/contribute/o2012-September9FarmingtonHillsReception?custom1=4883088

Also, VP Joe Biden will be in Michigan for a fundraiser on Aug. 22nd.  If you are interested in attending this event, here is the info:
https://donate.barackobama.com/page/contribute/o2012-August22DetroitReception?custom1=1383599

Also, he is information about a free event in Detroit to bring together a variety of people to discuss "What does it mean to be a neighbor"
http://detroitneighborday.eventbrite.com/

To all of my Camp Sea-Gull friends, I was asked to forward this info to you regarding the sale of the property.  Camp Sea-Gull letter to Alum

Do you think you are knowledgable about Israeli issues relating to our past presidents (and current candidate)?  Then take this quiz and see how much you really know: http://www.israelquiz.org/#