Shabbat Shalom Aug. 3, 2012
Dear Friends and Family,
Here we are again, on one of our many visits to Israel, but do you know who has NEVER visited our beautiful Jewish Homeland…? Ronald Regan, Gerald Ford, George HW Bush, Harry Truman, JFK, LBJ and Eisenhower.  Nixon and G.W. Bush only got here in their 2nd terms and Carter & Clinton got here in their first terms because they were signing Peace Accords (with one now in jeopardy and the other amounting to bubkiss).  Hopefully our current president will get the opportunity to visit this land of Milk and Honey in his 2nd term, but in the meantime, I'm sure the Israelis appreciate the tripled amount of Military Aid and Loan Guarantees he has provided compared to some of his predecessors.

And now for an update of the unofficial tributes to the Munich 11.  First Bob Costas and other broadcasters recited their own memorials during opening ceremonies. Then 20,000 Londoners (and supporters) stood silent at the British Zionist Federation and well as the Italian team who provide a minute of silence outside the Israeli team's housing area.  Then a French swimmer raised his arm to showcase his Hebrew tattoo stating "I am nothing without them".  I hope the IOC gets the message that denying and ignoring this issue is truly not the meaning of the Olympic spirit.
Lastly, did I hear correctly that they are bringing back a reincarnation of the Brady Brunch? This top story even made it to the Israeli news.  Marcia, Marcia, Marcia… where have you been all this time?
Wishing you and your loved ones a Sweet and Peaceful Shabbat Shalom,
Lisa
SOAP BOX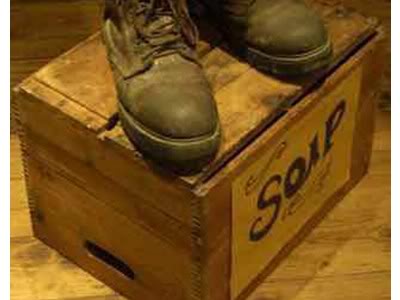 Mazel Tov to Nancy and David Gad-Harf on the arrival of their first grandchild, Jonah Henry Gadharf.  May your family be blessed with health, happiness and peace.
Not to outdo the Gad-Harfs but a double Mazel Tov goes to Marcia Balonickon the arrival of her first grandkids, twins, Brooke Hanna and Aubrey Rose. May your family also be blessed with health, happiness and peace.
Here is your last opportunity to prepare yourself for the Tuesday Aug. 7th Michigan primary.  Please vote and if applicable, please vote for Gary Peters.
Looking at the ballot BEFORE the election is very helpful, so here is the sample ballot for Farmington Hills: http://tinyurl.com/Farmington-Hills-sample-ballot
And below is a site where Bloomfield Township residents can find their sample ballots: http://www.bloomfieldtwp.org/Services/Clerk/Elections.htm
And for the rest of Oakland County ballot info, please click below: http://www.lwvoa.org/voter_guides.html
Please forward this info to help educate your friends on this year's primary.
If you live in Michigan (Metro. Det.), please vote in favor of the Detroit Institute of Arts millage support.