Shabbat Shalom June 15, 2012
Dear Friends and Family,
Sadly after 35 years, Tom and Ray will halt their hilarious Car Talkshow in late September.  Weeekend mornings will not be the same without the antics of Click and Clack sharing car stories with their viewers, though NPR says they will rebroadcast old episodes indefinitely.
In June of 1969 the Stonewall Riots were the first uprising against our government's persecution of the gay community and the spark for the Gay Rights Movements.  Much has improved in 43 years. June is now Gay Pride Month here in the U.S. and across the "pond" one of the largest celebrations took place in Tel Aviv with tens of thousands of peoples from all over the world packing the streets with a parade and beach party. Tel Aviv is a bubble in the Middle East as many of her neighbors still persecute or kill those who are discovered to be gay. And speaking of rights, this week marks the 45 anniversary of the Supreme Court decision (Loving vs. Virginia) to end all race-based restrictions on marriage.
I've returned to the encrypted (and admittedly more fun to write) birthday announcement for the following June celebrants: Sue C (Imma of 4 to Mike'sEshet Chayil), Carly M (our NYC artist niece), Chris M (mom to our NYC artist niece), Janie L (Hannan's NYC cousin), Susan F(Jewish Philanthropy expert),Hilary K (Camp Sea-Gull Eden's wife), Rob O (Marcie's favorite man originally from Palmer Woods), Ilana M (best horse Doc. niece in town),Jennifer L (Women's Department leader extraordinair), Hillary S (mom of 3 including 1 U of M Grad.), Jessica C (Israel loving daughter of M&S), Lisa S(Gary's better half), Lori R (mom of Western bound son, Jacob), Harriet O(Better half to Greg of Palmer Woods), Todd S (Karen's handsome Todd the builder), Vivian H (spotlights our Jewish Detroit happenings), Barbara Z(wonderful daughter of community favorites D&E), Josh O (Hunt. Woods Lawyer dad), Debra C (good friend to displaced Texan Diane), Shelley W(fellow music lover), Noah L (Engineering son to neighbors J&M), Liz B (San Fransisco Photography Cousin), Sam O (best local soccer playing DJ brother of Penny), Andy M (Hunt. Woods architect Husband to Marla), Jennifer  (Beautiful wife of Paul living in Orley's old house), Orly R (Athletic Violin playing Ann Arbor student), Dolcy GR (Mom to violin playing kids), Deborah T (active community contributor), Beth G (ex-Franklin Fairway neighbor), Patty N(devoted mom and JWF trustee), Nancy GH ( Newly discovered Jewelry artist),Carli S (Teach for America big sis to Alisha and Dana), Bennett T (Suzi's main squeeze), Dan B (Wendy's future wedded bliss). Happy birthday one and all and sorry if I missed yours.
Also, Happy 70th birthday to Sir Paul McCartney on June 18th. Here is a favorite songs in tribute of my favorite Beatle with a great photo montage of his cute punim: http://www.youtube.com/watch?v=PUS5nFn0vsk
A Mazel Tov goes out to Mohammed Ali as his grandson, Jacob Wertheimer recently became a Bar Mitzvah.  Though Mr. Ali converted to Islam in the 1964, his grandson (who has a Jewish father) felt connected to his Judaism and has chosen it for his life.
Kudos, this week, to President Shimon Peres on receiving the prestigious American Medal of Freedom bestowed upon him by President Barack Obama.
Bravo to Lansing (the only Michigan city) on being the 16th brainest city according to Atlantic magazine. Sorry Ann Arbor. Here is the article: http://detroit.cbslocal.com/2012/06/07/lansing-region-named-16th-brainiest-city-in-u-s-only-michigan-city-noted/
Wishing you and your loved ones a Sweet and Peaceful Shabbat Shalom,
Lisa
SOAP BOX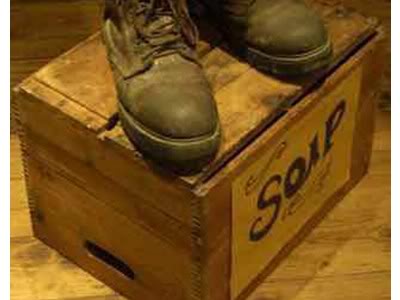 42 day till the London Olympics
Please add your signatures to the growing list of supporters for a minute of silence in memory of the 40th anniversary of Munich 11 (Israeli murdered athletes).
http://www.change.org/oneminute

Sunday June 24th
Please join us for a 11:00am brunch at Shaarey Zedek in tribute to dear friends Leora Bar-Levav and Gary Edelson as they receive recognition from Israel Bonds. RSVP to paula.lebowitz@israelbonds.com or 248-661-3500

Sunday June 24th
Please help support Congressman Gary Peters at a fundraiser at 2:00pm-4:00pm at the home of Shelly and Ron Harwood.  RSPV to caitlyn@petersforcongress.com or 248-737-2692

Monday June 25th
Shir Tikvah will be hosting The Polyphony Youth Orchestra of Nazareth in concert at 7:30pm.  For more info, please contact my cousin, Lorelei Berg, Shir Tikvah Administrator at 248-649-4418 ext. 1

Tuesday Aug. 7th
Please remember to Vote in our Michigan primary on Aug. 7th.  Click here for more info: http://www.michigan.gov/sos/0,4670,7-127-1633_8716—,00.html  Please remind your newly legal voters to register so they can vote in our Michigan Primary on Aug. 7th and our general election on Nov. 6th.  There are forces out there trying to sabotage our accessibility to our basic right to vote so let's squash their efforts.  And just this week, our conservative Michigan Congress threatened Women's rights so our votes and actions are needed more than ever to bring in more like-minded legislators.

Please support our friend, Luca Seres, with her documentary of Bike For the Fight at:
http://www.indiegogo.com/bikeforthefight?a=688217