Shabbat Shalom June 22, 2012
Dear Friends and Family,
"Why can't we all just get alone?"  These were famous words from Rodney King after his brutal attack by California police officers. When will his question be answered? Certainly not in his short lifetime which ended this week at the age of 47. What is the magic spell which will allow us to see eye to eye (as apposed to an eye for an eye) and ultimately bring peace to the world.  I'd say a lot less selfishness, stubbornness and closed-mindedness might get us on the right track. Also, a lot more Tikkun Olam (repairing the world) couldn't hurt.
You'd think we were living in 1912 instead of 2012 with the events that occurred in our Michigan Congress this week. One State Representative, Lisa Brown, said the "V" word (can't use the full word or my mass email system might protest) and the majority male conservative congressmen blew their share of gasgets. The speaker of the house censured her from speaking, which in essence silenced all of her constituents, which is antithetical to her job as the voice of her community.  Lisa got the last laugh, since this ridiculous story led the national headline news and hopefully brought more support to defeat the anti-women's bill that congress was trying to pass.  Michigan citizens, please call Governor Snyder (517) 373-3400) and ask him to veto Bill 5711.  And if you want more info, please click here: http://www.gopetition.com/petitions/petition-to-stop-house-bill-no-5711.html
As I am writing this email (Thursday evening) there is the most beautiful rainbow outside my window.  Not sure if anyone else in this area saw it.  The sky is so stunning tonight.
Also beautiful (for the ears and eyes) is the musical tones of our good friend and homegrown talent, Michael HaPaz.  Please enjoy this wonderful video: http://youtu.be/1CI1AkWAz0c
And speaking of music, another talented friend (Steven Miesowicz and his niece have a band called Random Family) will be playing this weekend at the the Detroit River Days Festival on Saturday evening June 23rd 9:30-11:00pm at the Flagstar Bank Stage.  For more info on the festival please click here: http://detroitriverfront.org/riverdays/
Wishing you and your loved ones a Sweet and Peaceful Shabbat Shalom and a wonderful weekend,
Lisa
SOAP BOX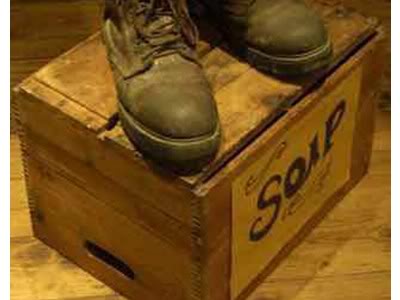 Several friends have lost loved ones recently.

Condolences to Judy Liebman (and her family) on the passing of her brother, Dr. Norman Letvin who was a brilliant doctor working on HIV research at Harvard Medical School.

Condolences to Fran Victor (and her family) on the loss of her beloved mother, Helen Victor.

Condolences to Rabbi Harold Loss (and his family) of the passing of his dear father, Martin Loss.

Condolences to Patti Phillip on the passing of her dear aunt, Beverly Prentis Wagner

Please join us this Sunday June 24th at 11:00am at Shaarey Zedek for the Israel Bonds brunch in honor of good friends Gary Edelson and Leora Bar-Levav. Please contact Paula Lebowitz 248-661-3500 or paula.lebowitz@israelbonds.com

I hope you can help support Congressman Gary Peters this Sunday June 24th (2-4pm) at the home of Shelly and Ron Harwood in West Bloomfield.  Please contact Kaitlyn 248-737-2692

Please attend the Polyphony Youth Orchestra of Nazareth concert this Monday June 25th @ 7:30pm at Shir Tikvah

Meet and greet Debbie Wasserman Shultz at an Obama fundraiser on Friday June 29th @ 6:30pm the Lemire-McGuire home in Huntington Woods.  You can help counter Shelden Adelson's $100 million offer to defeat Pres. Obama by attending this $50 event to help continue the positive momentum of the past 3 1/2 years.  For info, please contact Michael Kurtz at mkurtz@barackobama.com or 312-985-1164 or RSVP online at https://my.barackobama.com/June29HuntingtonWoodsReception

Please make sure to VOTE in our Michigan primary on Aug. 7th and if you will be out of town, please pick up an absentee ballot at your city clerks office.