Shabbat Shalom June 1, 2012
Dear Friends and Family,
As you are reading this week's message, we were SUPPOSE to be in St. Petersburg, Russia. But "man plans and G-d (and the Russians) laugh".  My Russian visa was sabotaged so St. Petersburg (for us) was not meant to be.  We will meet the Technion group (including my mom and Don) on the 2nd half of the trip in Israel.  I was concerned about computer access and free time on this trip so with the magic of technology, this message was written prior to our departure, in the Newark airport and scheduled for delivery (to you) Friday morning at 6:00am (Detroit Time).
I saw this article before we left and wanted to update you. Five years after the Cycling for Peace group emerged with Gilad Shalit as their symbolic guiding light, they, for the first time last month, commenced the bike trip with Gilad actually leading 500 cyclist including 150 Arab Israelis.  This was the first time since his October release that he has made a public appearance. He was greeted with love, respect and support. Here is the article:http://israel21c.org/social-action-2/gilad-shalit-joins-arab-and-jewish-cyclists-for-peace/?utm_source=Newsletter+5%2F23%2F2012&utm_campaign=May+23+2012+&utm_medium=email
Did you see this wonderful and creative youtube of Isaac's proposal from last week. Apparently, it has logged over a million hits already. It is sweet and fun to watch:  http://www.youtube.com/watch?feature=player_embedded&v=5_v7QrIW0zY#!
Remember to give thanks…

 Cats are SO dramatic!
Wishing you and your loved ones a Sweet and Peaceful Shabbat Shalom,
Lisa
SOAP BOX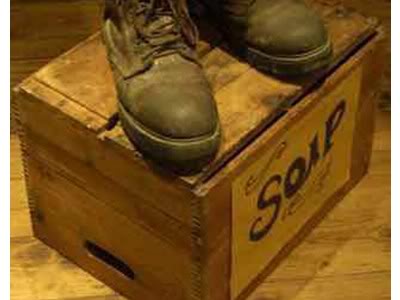 Mazel Tov to Judi and Brad Schram for their family's wedding celebration last weekend.

Condolences to Jodi and Rob Goodman on the passing of Rob's father, Dr. Milton Goodman.  May his memory bring comfort to his mourners.

I was so sorry to hear of the passing of Paulette Borin, an old and dear family friend from my growing up years in Palmer Woods. She was a tireless volunteer in our community well into her 80s and she will be greatly missed.

June 11th @ 5:50pm
Please join us at the US Holocaust Memorial Museum event at Rose and David Handelman to hear about the voyage of the St. Louis.

June 25 @ 7:30pm
Polyphony, a musical group of Arab and Jewish musicians, will perform at Congregation Shir Tikva on Monday evening June 25th at 7:30pm.  To learn more about his wonderful group, please view this video  http://www.youtube.com/watch?v=C-RjrFQa14I

Politics
Please remind your newly legal voters to register at http://www.rockthevote.com/

June 24th (2pm-4pm)
Please support Congressman Gary Peters by attending a fundraiser at the Home of Shelly and Ron Harwood.  RSVP to Caitlyn Stephenson 248-737-2692 or caitlyn@petersforcongress.com