Shabbat Shalom May 25, 2012
Dear Friends and Family,
Life is short.  Why does this cliche constantly need to be reminded? A horrible tragedy occurred in our community last week. A fearful grandmother purchased a semi-automatic gun to protect herself from her grandson, which eventually ended the 17-year-old's life. I think its time to revisit our 2nd amendment and re-amend it from our "right to bear arms" to "our right arms should be bare" (of guns). So many lives would have been saved or protected if guns were drastically limited and prosecution against them stronger.
Life was short for the Munich 11 (the 11 Israeli athletes who were murdered during the 1972 Munich Olympics). Israeli Deputy Foreign Minister Danny Ayalon received a rude, insensitive replied of NO when he requested a minute of silence in memory of the Munich 11 at this year's London Olympics. Please sign this petition to help change their minds https://www.change.org/petitions/international-olympic-committee-minute-of-silence-at-the-2012-london-olympics
And view more info at this Facebook page:https://www.facebook.com/justoneminute.org.uk?utm_source=supporter_message&utm_medium=email
It is truly a shanda (shame in Yiddish) that 40 years later, the International Olympics Committee is denying this request. It would be nice if Mitt Romney took a stand on this issue as the past CEO of the 2002 Olympics.
Life was short for the Brothers Gibb (aka. Bee Gees). Rest in Peace, Robin, who passed away last week at the early age of 62. He joins his younger brother Andy who died at age 30 and his twin Maurice who died at age 53. Life ended too soon for these talented siblings. Please enjoy this vintage gem: http://www.youtube.com/watch?v=RRNTQvXSsfA
With the above 3 paragraphs all addressing short lives, I felt obligated to include tips on how to lengthen your life. Here are 14 great tips that research has proven to benefit your life. They include flossing daily, sleeping soundly, expressing gratitude and a few odd ones (like #3) you'll just have to read about for yourself.   I hope you find this informative: http://www.wikihow.com/Live-a-Long-Life
We are coming up on the holiday of Shavout, which commemorates the day we received the Torah from God. We celebrate this holiday with all night Torah study sessions and the consumption dairy products. The dairy product connection eludes me; so if one of the many rabbis (or learned friends) on this email want to reply with an explanation, feel free.
As Memorial Day approaches, lets remember and appreciate all veterans who have served our country with your lives.
Wishing you and your loved ones a Sweet and Peaceful Shabbat Shalom,
Lisa
SOAP BOX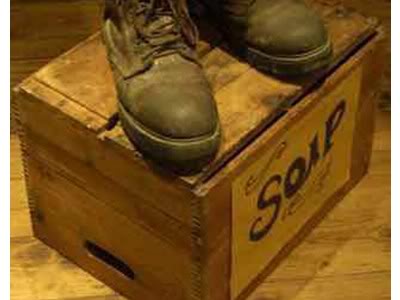 Condolences to Miriam Forman and her family on the passing of her mother, Florence David. May her memory bring comfort in your time of sorrow.

Before May 31st
Please vote for North Star Reach (A Michigan camp for kids with serious health challenges) in the 2012 Art Van Charity Challenge. Voters only get one vote for the whole contest, which ends May 31. Here is the linkwww.artvancharitychallenge.com

Monday June 11th
Please join us Monday June 11th (5:30pm) at the home of David and Rose Handleman to hear the astonishing story of the St. Louis ship, which was denied entry to the US during WWII. This event is in support of the US Holocaust Center. Please let me know if you plan to attend.

Wednesday, June 20th (happens to be our 30th anniversary that day)
Please join Hannan at the Michigan Israel Business Bridge Automotive Power Breakfast at Compuware. MIBB is bringing 20 Israeli Automotive Companies to Michigan for three days to meet with suppliers and auto companies. For more information contact Pam Lippitt at pam@michiganisrael.com or call 248-642-1701. More info on their website: http://www.michiganisrael.com

Politics – As election day approaches, you will be seeing more political soap box messages. Please mark your calendars for Tuesday Aug. 7th as it is Michigan's Primary election day and if you will be out of town on 8/7/12 (like I might be), please vote absentee. Here is a website (of all you need to know) for Michigan voters:http://www.866ourvote.org/state?id=0016
Also, below is a website that will help anyone in the country register to vote:
http://www.rockthevote.com/