Shabbat Shalom May 18, 2012
Dear Friends and Family,
I'm sure Time Magazines flew off the news stands this week with their highly controversial cover. If you haven't seen it, it's a woman nursing her 3 year old child in support of Attachment Parenting. I've always thought basic (common sense) parenting classes should be taught in High School since it is the most important and impactful job we have in life. Even if you don't have children of your own, your influence may affect nieces, nephews or neighborhood kids. I am a big supporter of nursing your children (with time limits) but we are more of the "Blessing of the Skinned Knee" (by Wendy Mogel) philosophy than the "Attachment Parenting" style. I highly recommend Wendy's book, which has a common sense approach to parenting.
Speaking of parenting, here are this month's Birthdays. No cryptic descriptions of celebrants this time, just their full names. Hope all of you had or will have wonderful celebrations: Gail Mondry, Leo Maxbauer, Michael Singer, Sophia Ruiz, Zoey Spiegelman, Joey Selesny, Laura Zausmer, Dan Ruiz, Elinor Ruiz, Mark Milgrom, Matt Kletter, Andrew Etcht, Jeff Kepes, Steve Miesowicz, Jesse Stern, Julie Edgar, Paul Magy, Brianna Mark, Barbara Horowitz, Jason Fisher, Rachel Berg, Shira Eylakin, Micki Berg, Elise Benyas, Michael Maddin, Joel Kahn, Ashley Oleshansky, Brian Adelman, Nathan Upfal, John Steinberg, Sally Orley, Trudi Weinman, Beth Brandvain, Betsy Appleton, Rochelle Upfal, Robby Weinbaum, Arthur Horwitz, Linda Lee, Tzachi Shani, Bassie Shemtov and Lisa Leve. Just trying something new. I might go back to the fun descriptions, but that takes more brainpower.
There are two significant family celebrations this month. First Aunt Micki Berg turned 70 with a party at Drag Queen Bingo, which was a blast. Also, Ariella and Tzvi are celebrating their 1st anniversary.
The Queen of Disco (with 5 Grammys on her shelf), Ms. Donna Summer (age 63), passed away this week after a long battle with cancer. In her honor and memory, please enjoy this songhttp://www.youtube.com/watch?v=xaZim6ybvdA
Sunday May 20th is Yom Yerushalem (Jerusalem Day), which commemorates the reunification and establishment of Israeli control over the city in 1967 and returned realistic meaning to our Passover saying of "Next year in Jerusalem".
Wishing you and your loved ones a Sweet and Peaceful Shabbat Shalom,
Lisa
SOAP BOX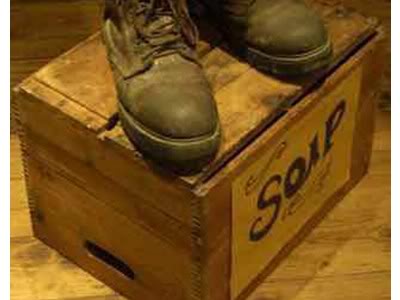 Condolences to Eric Zuckerman, Betsy Appleton and Julie and David on the passing of their beloved father and grandfather, Sidney Zuckerman. May his memories bring warmth and strength during your time of sorrow.

Sunday May 20th
Mazel Tov to Bob Benyas (Don's brother and Shirley's husband), Bernard Cantor (Judy's husband), Myron Milgrom (Marianne, Marcia, Carol & Paula's dad) and Alvin Weisberg (Julie's dad) on their well-deserved honor of receiving the 8 over 80 award this Sunday May 20th at 11:30am at Temple Israel.

Monday May 21st
Please join us 6:00pm at the JCC to honor Hugh Greenberg (local Mentsch) at the JCC Annual Gala Featuring the hysterical political comedy of Capital Steps. For tickets ($200) call 248-432-5420 or email strip@jccdet.org

Sunday June 3rd
It's a Mitzvah Sunday June 3 @ 10:00am, collecting Children's books, start at Federation and volunteer around town http://itsamitzvah.eventbrite.com/

Monday June 4th
"Who wants to be a JTS Maven" will be enjoyed at the Jewish Theological Seminary Dinner on Monday June 4th at 5:30 at Congregation Shaarey Zedek with guest speaker (and friend) Rabbi Danny Nevins, Dean of JTS Rabbinical School. RSVP online at http://www.jtsa.edu/DetroitDinner2012 or by calling 248-258-0055.

Monday June 11th
Join us June 11th at 5:30pm in support of the Michigan Initiative for the United States Holocaust Memorial Museum event at the home of Rose and David Handleman.  Please let me know if you plan to attend.

Sunday June 24th
Please join 11:00am us to help honor Drs. Leora Bar-Levav and Dr. Gary Edelson as they at an Israel Bonds Tribute brunch at Shaarey Zedek. For more info, please call 248-661-3500

Monday June 25th
Save the date for the Polyphony concert (Arab and Jewish musicians) at Shir Tikvah. More details to come.