Shabbat Shalom May 11, 2012
Dear Friends and Family,
Marriage equality is the top story of the week with President Obama's declaration of support. Discrimination against those who are gay is like denying rights to those who are left-handed or have blue eyes. If being Homosexual is a CHOICE than the same would hold true for being Heterosexual. I don't ever remember choosing… do you? Unfortunately many legislators and religious leader seem to bend over backwards to prevent gay rights. Jon Stewart showed the hypocrisy of the Missouri State House with this video of Gun Rights vs. Gay Rights. I can't believe the woman in this clip is a Missouri State Legislator:
http://www.thedailyshow.com/watch/thu-may-3-2012/free-at-last–free-to-blast
Israel made history this week as Bibi performed a miracle by creating the strongest coalition government in its 64-year existance.   Mandatory Army or National Service for the Ultra-Orthodox Community, Orthodox Women and Arab Israelis could be the first achievement planned. Hopefully this strong coalition could ease the path for peace talks, too.
Rest in Peace Maurice Sendack and Vidal Sassoon. Both were born in 1928 to Jewish immigrants and both were very philanthropic.
Maurice, who was raised in Brooklyn, would have applauded President Obama's affirmation of Gay Marriage as he lived with his partner, Dr. Eugene Glynn, for 50 years. My favorite Sendack collaboration is with Carol King on the animated tale of Really Rosie. As nursery school teachers in the early 80s, Hannan and I played this album everyday to the kids at MSU's Spartan Village Day Care Center. In honor of Shabbat and tonight's chicken soup, please enjoy this video.
http://www.youtube.com/watch?v=nuVwboKvo7E&feature=related
Vidal was raised in London, but due to family difficulties lived in a Jewish Orphanage until he was 11. At the age of 20 he (like my father-in-law) joined the Jewish underground and later fought in the Israeli War of Independence. His claim to fame was his talent with the shears, his eye for beauty and his creative trendsetting sense.
We celebrated Lag BaOmer this week with bonfires, haircuts, weddings and of course FOOD as we remember Rabbi Shimon Bar Yochai for, either, his connections to Jewish mysticism or his revolt against the Roman Empire. Sorry Rabbi friends for this weak interpretation.
55 deaths and 400 injuries occurred this week in Syria from the double suicide car bombs in Damascus. Each side (the government and the opposition) are blaming each-other and with the lack of media accessibility it is hard to decipher who is responsible. Seems to me, overall blame goes to President Assad for the current deadly atmosphere he has created.
I LOVE Henry Winkler but missed seeing him this week at Temple Israel, but my good friend, Jason Miller, was there and of course Mr. Winkler graciously wished us (via Jason) a Shabbat Shalom:
http://www.youtube.com/watch?v=Zk-TIDe3bVM&feature=youtu.be
Wishing you and your loved ones a Sweet and Peaceful Shabbat Shalom and a Happy Mother's day (especially to my mom),
Lisa
SOAP BOX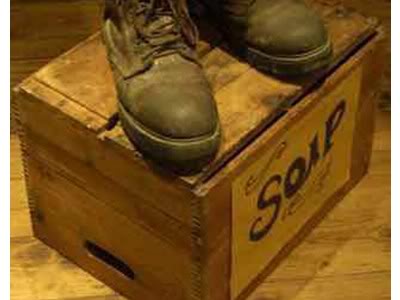 Monday June 11th
Please save the date of Monday June 11th at 5:30pm for a very interesting event supporting the United States Holocaust Memorial Museum. The event will spotlight the voyage of the St. Louis and what happened to the passengers after they were denied entry into the US port in 1939. The event will be held at the home of Rose and David Handleman and the other Host couples besides us are Stacy and Ron Klein and Nancy and Bob Schostak. Invitations should have arrived in your mailboxes this week. Please let me know if you are interested in attending.Driving Tips
To see better while driving in the rain or fog, try putting on your polarized sunglasses but in torrential downpours or heavy fog, just pull over. Also it is safer to avoid cruise control usage when it is raining or the pavement is wet. (Thanks, Julie S).

Health Tips
Did you know that sitting for more than 4 hours a day could be risky to your heart health? Experts suggest that even standing up while on the phone is beneficial. Or you can be like Hannan and continuously walk while talking on the phone. He has done this his whole like even when phone cords were short, he paced while talking. Now that phones are cordless you'll find him walking the office halls or the (internal or external) perimeter of the house while on his cell phone.