Shabbat Shalom May 4, 2012
Dear Family and Friends,
How can an ardent professor of Peace spew such anti-Semitism? If you haven't heard, the Norwegian "Father of Peace Studies" theorizes that last summer's massacre of Norwegian campers may have been ordered by the Mossad. After all, it shares a day in history with the King David Hotel bombing (hence the proof).Professor Johan Galtung is the founder of the International Peace Research Institute in Oslo (sounds respectable…right?). He seems to be a wolf in sheep's clothing with his references to the fabricated publication of The Protocols of the Elders of Zion. A book falsified by the Russian secret police in 1903 that accuses the Jews of plotting world domination. Over 100 years later, this book continues to be published as FACT and is endorsed by the likes of the original Grand Mufti of Jerusalem and the Saudi Arabian ministry of education. Professor Galtung not only connects the Norwegian camper massacre to the Jews, he also blames the Holocaust on "the fact that Jews held influential positions in German society". Though his views are repulsive to many and criticized in some press, he is still respected and continues his publications and interviews. Incidentally, his granddaughter was at the camp during the massacre and escaped unharmed.
Elsewhere in the world, Obama made an unannounced visit toAfghanistan this week to announce the end of our US military operation there by 2014. Though Bin Laden is dead, there is still major unrest in Afghanistan, with un-neighborly neighbors like Iran and Pakistan and the brutal ideology of the Taliban (who endorses honor killings and stoning against women). By the way, the above Prof. Johan Galtung speaks highly of the Taliban (no surprise there). Will "man's inhumanity to man" ever end? Between Syria, North Korea, Iran, parts of Africa…unfortunately, utopia is not in our near future.
The French elections are this Sunday.  I truly hope Sarkozy wins another term.  The alternative candiate could be very toublesome for the French Jewish Community as well as the State of Israel.
On a lighter note, the top 10 favorite concerts have just been announced by Rolling Stone Magazine. See if you agree.
10. Metallica and My Morning Jacket
9. Prince
8. Foo Fighters
7. Paul McCartney (my personal #1)
6. The Rolling Stones
5. Radiohead
4. Pearl Jam
3. U2
2. Green Day
1.no surprise… Bruce Springsteen
Hope you enjoy a few concerts this summer.
My Great-Aunt Chilly who truly deserves the "Great" before her name is 101 and going strong. Our family is blessed to have her in our lives. You can read about her in this week's My Jewish Detroit website: http://myjewishdetroit.org/2012/05/celebrating-101/
Yasher Koach (Bravo) to Mark Zuckerberg for his efforts to raise awareness of organ donation on Facebook. On Tuesday, the day it was announced, there were 6,000 people who indicated their willingness to be organ donors at State Registration locations compared to 400 on a normal day. It is truly amazing the power of the Internet.
Wishing you and your loved ones a Sweet and Peaceful Shabbat Shalom and a festive Cinco de Mayo.
Lisa
SOAP BOX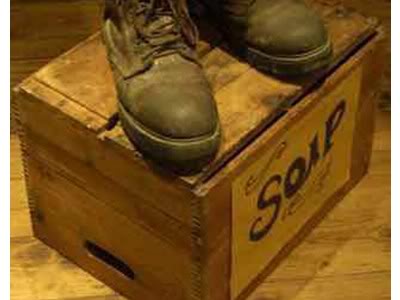 This Weekend
Mazel tov to Orna, Keenan and the whole Wolens family as their daughter, Raquel, becomes a Bat Mitzvah this weekend.

May 6th
Don't forget that this Sunday May 6th is your last chance to meet Jeffery Seller (Rent, In the Heights, Avenue Q) and support Tamarack Camps in helping our local children experience Jewish summer camp regardless of their financial abilities. http://www.tamarackcamps.com/Donations/SendAKidToTamarack-KickOff.php

It will be a very busy Sunday with the Walk for Israel, the JCPA Plenum, Madeline Albright and a BBYO retreat.  We are never bored in Michigan.

May 19-20
What do London and Detroit have in common this year? They are both hosting The Documentary Summit. If you are interested in film and specifically documentaries, you might be interested in The Detroit Documentary Summitbeing held at Madonna University in Livonia on May 19-20. Bravo to friendsJennifer Champagne and Sue Marx who are both involved with this great project. For more info: http://www.documentarysummit.com/detroit-doc-summit-2012/

May 14th
Elon Gold is truly one of the funniest commedians on earth.  You have an opportunity to experience his humor and help the wonderful organization Aish In the Woods at the Royal Oak's new Emagine Theater.  http://www.aishinthewoods.com/new/

Lastly, we have 3 tickets to Blue Man Group at the Fisher for this Saturday May 5th at 2:00pm.  No charge; you just need to pick them up if you want them.