Shabbat Shalom April 27, 2012
Dear Friends and Family,
It's time to acknowledge April birthdays and my first salutation goes to our beloved State of Israel. YOU, Israel, deserve many accolades at your mere age of 64 years young. YOU are the only true democracy in your neighborhood, YOU invented life-enhancing and life-saving technology, YOUR female citizens have equal rights, YOUR press is free to openly criticize your governing body, and YOU allow religious freedoms within your borders. Yet for all this, your birthday gift this year is a Flytilla protest, Hamas rockets, Iranian death treats, boycotts and constant condemnation from the likes of the United Nations and the Methodist Church. I assume you would have preferred a simple fountain pen and a chocolate birthday cake but there is always hope for next year. Wave your flag and celebrate Israel's 64th.
http://www.aish.com/h/iid/Israel_Wave_Your_Flag.html
Others celebrating April Birthdays are: Jon F (Jan's bff and Detroit booster),Michelle R (missing our cute niece in Israel now), Lisa W (Marc's babe and mom of 4 babes), Aviv L (our 4th babe), Carole L (Hillel pianist during our school days there), Nancy W (my Camp Sea-Gull childhood twin), Neal Z(Esther's biker guy), Geoff K (my favorite and most reliable event planning friend), Marc S (Lori's love and eye caring doc.), Pam L (good friend and regular Shabbat dinner attendee), Jo R (helps cure the world of Cancer and talented artist), David V (dad to 4 future Israel protectors), Shmulik K (sweet Israeli cousin), Paige M (sweet niece finishing her 1st year at Tulane), David H(Rose's lucky guy), Emily L (my cousin who keeps our dermis safe and beautiful), Liat L (our daughter who bakes in Marquette), Abe S (my sister's wonderful husband), Helaine Z (Andy's better half), Linda K (Technion booster), Bonnie A (Ronen's beautiful wife), Andy D (recent Reykjavik visitor with his wonderful family), Paula M (Camp Sea-Gull sisters and Jim's love),Marcy L (Barnett's babe), Wendy Y (big 5-0 wife of Rabbi Paul), Lisa B(Howard's honey), Rick K (Chicago and JNF asset) , Illana G (Neighbor Saul's baby daughter), Eric F (shares his attention with Gary and Dena), Laura F(daughter-in-law to across the street neighbors and daughter to wonderful Marion), Penny O (our favorite four-legged Orley), Don C (Keri's BFF and Botsford's booster), Edie S (Don's darling), Amy G (neighbor crew), Barb T(Steven's soulmate), Liz M (California artist), Keri C (Don's darling and JN story development editor), Lisa SS (Tal's BFF), Orly L(Gil's gal and our neice doc.),Lisa KS (Camp Sea-Gull friend), Beth M (Steve's southern bell inspiration).
Yasher Koach (Bravo) to Mona Elthahawy, an Egyptian-American journalist who (while covering the Arab Spring was assaulted and injured), continues to bring light to the world about the brutality, mutilation abuse (90% of Egyptian women) and discrimination of females in the Middle East. Brave souls like Mona are in short supply and need to be recognized. (thanks Ilan R. for sharing)
Another woman who has a very interesting story to share is Madeline Albright. She just completed an investigation of her secret childhood Jewish life and the fact that most of her family perished in the holocaust yet her parents never told her about the horrors.   Please view this fascinating video. Also, we are lucky to have an opportunity to meet Ms. Albright in person on Sunday May 6th. See Soap Box below for details. http://today.msnbc.msn.com/id/47144314/ns/today-books/t/madeleine-albright-reflects-childhood-during-wartime/#.T5gjiO1Q3PK (Thanks Gail F. for sharing)
Sunday was Earth Day and more than 1 Billion people took part in helping to insure that a clean and healthy planet is accessible m'dor l'dor (from generation to generation). You, too, can do your part by coming to our home this Thursday May 3rd at 7:30pm to hear guest speakers Hon. Mark Schauer and Hon. Joe Schwarz, M.D. share with us on how to keep our Michigan environment safe. Please join our gracious Host Committee, Jackie Victor, Jocelyn Benson, Beth Gotthelf, Carolyn Tisdale, Mark Bernstein, Rachel Bendit, Jennifer Champagne, Laura Champagne, Bridet Mary McCormack, Wendy Bice and others for this wonderful event. Please see Soap Box below for more details.
Yom HaShoah (Holocaust Memorial day) was observed last week in Israel. It's truly amazing to witness the minute of silence the whole country experiences. People everywhere stop what they are doing (driving, walking, working, shopping…) and stand in silence to remember the victims of the Holocaust when the countrywide siren is blared.  This tribute happens twice in Israel with the 2nd occurring this week for Yom HaZikaron, remembering fallen soldiers. Please join (Hannan and me, Ron and Stacy Klein and Rose and David Handleman) to participate in the Michigan Initiative to support the US Holocaust Museum by attending an event on June 11th at the home of Rose and David Handleman.
Speaking of a memorial silence, for 40 years, requests to the International Olympic Committee for an observance of silence (in memory of the Munich Israeli athletes murdered) have been denied. Please sign this online petition to encourage the IOC to institute this peaceful memorial.https://www.change.org/petitions/international-olympic-committee-minute-of-silence-at-the-2012-london-olympics# (thanks Sue C. for sharing)
Wishing you and your loved ones a Sweet and Peaceful Shabbat Shalom,
Lisa
SOAP BOX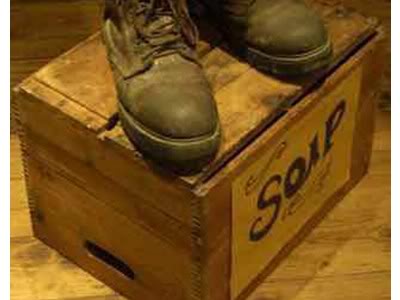 Condolences to Lillian Schostak and her family on the passing of her beloved father, Larry Katz. May his memory be a blessing to his family.

Thursday May 3rd
Michigan League of Conservation Voters event
Our home (please email me if you need the address)
7:30pm
Suggested contribution $100

Sunday May 6th
Madeline Albright event
Adat Shalom
1:30
Open to anyone who contribute $18 or more to the Jewish Federation's 2012 campaign
www.thisisfederation.org