Shabbat Shalom April 20, 2012
Dear Friends and Family,
We are blessed and grateful for the abundance of condolence cards, emails, calls and shiva visits we received this week (both in Israel and Michigan). Continuous interaction with friends and family is the essence of living a meaningful and enjoyable life. Hannan's parent's lives were filled with the love of their family and friends and we are lucky to follow in their footsteps.
Hannan's father lived to the age of 88 in a country that enjoys the 5th highest longevity rate in the world. Why do people in Israel, "a tiny country surrounded by many enemies" (quote credited to our son-in-law, Tzvi) live longer than citizens of the United States (38th) Norway (15th), Germany (20th) and Canada (12th) among many others?  There are several reasons for this phenomenon but one reason is NOT that Israel spends more on health care than other countries.  In fact, Israel spends 7.9% of its GPD on health care (to her full population), while the US spends 17.4% (to the lucky few with access to medical services).  So, why the discrepancy?  Here are a few reasons.  Research shows that intermittent stress strengthens your biological resistance and Israelis deal well with catastrophes and learn to move on easier.  Also, Israel is like one big family.  Israelis have a strong sense of connection to their neighbors and friends almost as if they were family.  Even within actual families, the bonds are well preserved with economic and emotional connections extending beyond age 30. Strong connectivity to others is very healthy for longevity. In addition, Israel is a true melting pot of Chulent (Shabbat Stew) in the sense that Jews from all parts of the world mixed genes to make Israelis more resistant to disease. The last two possible reasons for Israeli longevity are their constant pursuit of knowledge which benefits the health of the brain and their incredible sense of humor which allows them to laugh at almost anything… and everyone knows humor is the best medicine.
Coincidentally, while we were in Israel sitting shiva, a play in Tel Aviv was being performed by Olympia Dukakis, called Rose, about a women sitting shiva.  It was well received according to Olympia, who happened to be on our flight back to the States. She graciously agreed to record a VIP Shabbat Shalom greeting.
To view her greeting, please click here:
http://www.youtube.com/watch?v=5w0YJCQiI4E
This Thursday was Holocaust Remembrance day which marks the liberation of Auschwitz-Birkenau 67 years ago. Currently, there are just under 20,000 Holocaust survivors living in Israel but each day this number shrinks so it is vital we remember their stories and fight genocide across the world.
Wishing you and your loved ones a Sweet and Peaceful Shabbat Shalom,
Lisa
SOAP BOX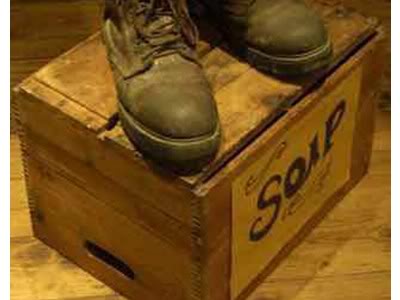 Condolences to Linda Klein and her family on the passing of her beloved mother, Helen Zuckerman, a founding matriarch in our Jewish Community.

Rest in Peace, Dick Clark. May he continue to listen to a good beat and be able to dance to it with the musical legends from American Bandstand who have also left us.