Shabbat Shalom
Rosh Hashana 5776
September 11, 2015
Dear family and friends,
As we memorialize their shocking deaths, 14 years ago today, may the 2,977 souls of the 9/11 terrorist attack continue to help us Tikkun Olam, heal our broken world in hopes of a peaceful future for us and generations to come.
"Do not be daunted by the enormity of the world's grief. 
Do justly, now.
Love mercy, now. 
Walk humbly now. 
You are not obligated to complete the work, 
but neither are you free to abandon it."
The Talmud
Shana Tova
As the New Jewish Year of 5776 approaches this Sunday evening, we reflect on our actions of the past year and prepare ourselves to pray, repent and make promises of improvement for the coming year. These High Holidays are the time to take stock in our lives and just as we are committed to Tikkun Olam (repair the world) so too should we work to Tikkun ourselves.  As we listen to the sounds of the Shofar, may forgiveness be blessed upon all of us as we enter the High Holidays of Rosh Hashana and Yom Kippur.  This beautiful song brings the message and meaning of the Shofar to heart.
Heartfelt Compassion
Heart is what's needed to handle the current refugee crisis, second only to the post WWII era (when our ancestors were seeking shelter).  An estimated 4 million Syrians have fled their war-torn country and as they spread across Europe, the EU is demanding equivalent participation by EU members.  The United States has agreed to increase our acceptance by 10,000 in the next year. Even Israel is debating their role in this crisis with her enemy neighbors. From the beginning, Israel has (quietly) given lifesaving medical assistant in a field hospital near the border or transferred more serious patients into Israeli hospitals. 
http://www.timesofisrael.com/critically-injured-syrian-transferred-to-israeli-hospital/
Yes, we see incredible effort by many in the Global community to help with this devastating crisis, though there is one glaring exception this compassion. Where is the assistance of the wealthy Gulf States which share a language and religion with many of the asylum seekers. Here is an interesting article that identifies how many people each country is helping including Zeros for all of these countries:
Saudi Arabia: 0
United Arab Emirates: 0
Kuwait: 0
Qatar: 0
Bahrain: 0
http://www.cnn.com/2015/09/09/world/welcome-syrian-refugees-countries/index.html
One less worry
With Syria in shambles and Daesh (self proclaimed ISIS) on the doorstep taking over many of its major cities, isn't it nice to know Syria doesn't have a nuclear reactor which could fall into evil hands.  8 years ago this week (Sept. 7, 2007), the Israel Defense Forces destroyed the Syrian reactor based on theBegin Doctrine stating that no enemy of Israel's should possess nuclear weapons. Iraq's nuclear efforts were also eliminated based on this doctrine   while Iran certainly fits the bill as well, but time will tell on that front.
Back to Work
Speaking of Iran's nuclear ambitions, Congress has returned from its Summer vacation and conversation on the Floor will include two important issues…The Iran Deal and the Government budget, specifically what should and shouldn't be funded. Though many legislative voices continue to debate this (done) Iran Deal, most comprehend that it will progress forward with much scrutiny. We were extremely disappointed that
Senator Gary Peters
decided to approve the deal even though he understands it's serious pitfalls. For example, Iran has again voiced it commitment to end the existence of Israel with this week's actual statement
"I'd say (to Israel) that they will not see (the end) of these 25 years." 
http://www.cnn.com/2015/09/10/middleeast/iran-khamenei-israel-will-not-exist-25-years/index.html
 This is serious Sh*t that is constantly repeated and should not be ignored. Once the deal is in progress, every step and breath of Iran's future will need to be microscoped and evaluated to prevent or punish offensive actions.
Chopping Block
And analyst predict the possible government shutdown on Oct. 1st because Congress is behind the 8-ball on passing several spending bills.  If we can learn from history, extension will be issued and hopefully with a bit more time, they will come to a consensus (a rare word in DC) and do what's right for their constituency. But of course, the much demonized Planned Parenthood is always on the chopping block and with the recent bogus undercover videos to fuel their fire, conservatives are chomping at the bit to defund the lifesaving efforts of this valued national organization.
Religious Influence
My favorite Pope (Francis) will be visiting our Nation this month as his resume continues to build with Humane and Progressive initiatives regarding Climate Change (a global problem blaming apathy and greed),  Abortions (granting forgiveness), Divorce (easing annulments) and Homosexuality ("who am I to judge").  May the Pope's visit to the United States strike a chord with all Americans and encourage closed minded religious based activist (like our "dear" Kentucky clerk) to ask themselves "what would the Pope do" in their situation. And speaking of (no name, no fame) Kentucky clerk, it is disgraceful and insulting that her lawyer is comparing her treatment (during this fame seeking spectacle), to Jews during the Nazi era.
http://www.haaretz.com/news/world/1.674760
 And to continue this comparrison game, her supporters asked why
Mayor Gavin Newson
of San Fransicso was not jailed when (in the reverse) he issued gay marriage license before they were legal back in 2004.  After 4,000 marriages, the case made it through the California Supreme Court which ordered him to stop, which he did. There is more detail in this is a very interesting article and (btw) bravo to Mayor Newson:
Decrease the Stigma
About 1 Million people each year die in our world from suicide. Returning United States Veteran rates are rapidly increasing.   September is
Suicide Prevention Month; 
a month (though all month/days matter) designated to raise awareness of education, destigmatize mental illness and help decrease our raising rates. 
https://www.iasp.info/wspd/
Sandstorm and Sweets
I'm sure it's not symbolic of anything, but a record breaking sandstorm covered the middle east (including all of Israel) this week which brought high temps and high pollution to the country.  Israelis were encouraged to stay indoors and avoid outdoor physical activity. The sandy air is expected to subside prior to Sunday evening's holiday but the heat will stick around to melt the honey on those dipped apples.
http://www.timesofisrael.com/israelis-break-power-record-as-sandstorm-persists-into-third-day/
Fried Noodle Kugel Balls
The Late Show
Though I missed watching it Tuesday night, I picked up bits and pieces via the internet and heard David Bianculli (from Fresh Air) praising the glories ofStephen Colbert's premiere episode.  I never doubted his ability to bring his vibrant brilliant repartee to CBS latenight. He shed his Conservative Narcissist persona and exposed his talented self to satisfied viewers.  Here is the closing musical moments with a variety of performers, including Stephen himself, singing Sly and the Family Stone's hit "Everyday People":
Wishing you and your loved ones a Peaceful Shabbat Shalom and a Sweet Shana Tova.
Lisa
September 15th (Tuesday)
Community Tashlich (cast away our sins)
Rosh Hashana Rush Hour
Hart Plaza, Detroit
5:30pm
September 19th (Saturday)
Humble Design Gigs For Digs (1st annual event)
Or contact David@humbledesign.org
September 26th (Saturday)
Cabaret 313 with Christine Andreas
Players' Club Playhouse
October 1st (Thursday)
Jewish Women's Foundation 16th Annual meeting
9:30-11:30am
No charge
Jewish Community Center in West Bloomfield
October 9th (Friday)
16th Annual Remarkable Women (Luncheon)
The Henry, Dearborn
Luncheon and Program 12:00-2:15pm
Exhibitor Area opens at 10:45am
Proceeds benefit local Medical facilities
Guest Speaker: Alexander Lebenthal (Queen of Wall Street)
October 10th (Saturday)
Sphinx Virtuosi at The Berman
West Bloomfield
Free Concert 8:00pm
Ticketed event must RSVP
248-661-1900
For more info on Sphinx
October 12th (Monday)
Yad Ezra Annual Fundraiser
Honoring Tom and Linda Klein
Adat Shalom Synagogue
October 14th (Wednesday)
Michigan Israel Business Bridge
2015 Ambassador Awards Dinner
The Reserve, Birmingham
5:30pm
Honoring:
Dr. Eva L. Feldman and Delphi Automotive
Michigan League of Conservation Voters
3rd Annual Innovations in Conservation Awards Dinner
Honoring:Detroit Zoological Society 
and Lana and Henry Pollack
6:00pm to 9:00pm
Detroit's Westin Book Cadillac
For more info, please contact Kim Easter 734-222-9650 or events@michigan.org
October 22nd (Thursday)
The Great Big Challah Bake-Shabbos Project Detroit
7:00 PM
Royal Oak Farmers Market
316 East 11 Mile Road
November 1st (Sunday)
The Holocaust Memorial Center
Annual Dinner
Congregation Shaarey Zedek
Honoring Jackie and Larry Kraft
Guest Speaker Rudy Giuliani
November 11th (Wednesday)
AJC Community Leadership Award Dinner
Honoring Brenda Naomi Rosenberg
November 15th (Sunday)
David Broza Concert
Ark in Ann Arbor
Presented by:
Eastern Michigan University Jewish Studies
Jewish Federation of Greater Ann Arbor
7:30pm
Only a few tickets left.
Michigan Union Ticket Office
Online at the Ark
CNN Republican Candidate Debate Wednesday September 16th
Iowa Caucus is Monday February 1, 2016
Our Michigan Primary is Tuesday March 8, 2016.
Presidential Election is Tuesday November 8, 2016
1. Hillary Rodham Clinton
2, Bernie Sanders
3. Jim Webb
4. Martin O'Malley
5. Lincoln Chafee
Republicans (16)
1. Jeb Bush
2. Scott Walker  
3. Marco Rubio
4. Ben Carson
5. Rand Paul
6. Mike Huckabee
7. Ted Cruz
8. Chris Christie
9. Rick Perry
10. Rick Santorum
11. Carly Fiorina
12. Lindsey Graham
13. Bobby Jindal
14. George Pataki 
15. John Kasich
16. Jim Gilmore
Spotlight Grabbing Narcissist (1)
1.  Donald Trump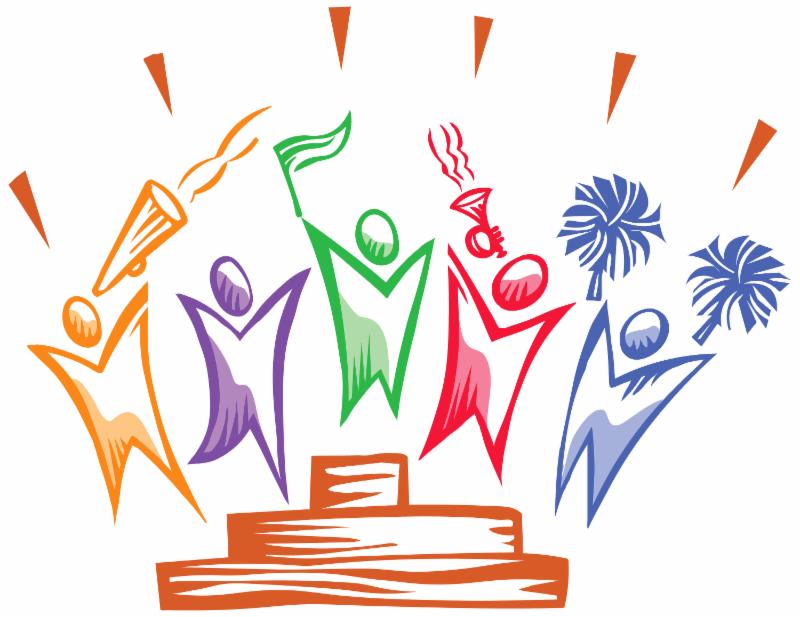 Sept. 11th
Michelle Bleznak
Stefanie Pasman Wollach
Nan Giblin Beeler
Sept. 12th
Diane Benyas
Diane Mondry
Morgan Berg 
Jordan Gruber
Bunky and Neal Elyakin (Happy 33rd)
Sept. 13th
Kary Moss 
Scott Miller
Sept. 14th
Pam Benyas
Suzi Terebelo
Patty Haron
Toni Trager-Bradley
Sept. 15th
Eli Mayerfeld
Irwin Wright
Diane Farber
Omri Winterberger
Sept. 16th
Matthew Levine (Happy 40th)
Amy Roth 
Gavin Dyer
Sept. 17th
Doron and Adina Levin (Happy 40th)
Bonnie Laker Winkler