Shabbat Shalom
March 20, 2015
Dear family and friends,
Drum Roll…
The winner of the Israeli elections (for the 4th time), is
Bibi Netanyahu.  I strongly feel a change is needed but those who live and breath in the Country are the ultimate deciders. At the 11th hour Bibi declared "no Palestinian State under his watch", backtracking his previous acceptance of a Two State solution. This Right Wing appeasement helped garner his victory, though now that he won, he's flopped back to the Two State possibility.  It is now Bibi's job to form a bond with other parties to guide Israel into the Peaceful Future.
True Democracy
Israel is the only democracy in the Middle East and their election process is proof in the pudding, though many haters like to demonize her as apartheid or racist (equals Zionism according to the United Nations). All citizens, over 18, regardless of Race, Religion, Ethnic background (even convicts) are eligible to vote and their access to the polls makes our US process look restrictive. 71.8% of voters turned out this week which is the highest rate since 1999. Votes are cast for a Party (not a person) and whichever party has enough leverage building a 61 (or more) seat coalition, runs the country. To better understand the system, check out this brief animated video: 
https://www.youtube.com/watch?v=rzpWIXg3HtM&app=desktop
Such a young country…only 12 past PMs.
Road Work
On May 5th, Michiganders will also go to the polls to cast our vote for Proposal 1 which is designed to fix our weathered infrastructure. Our roads are so bad, a local ice cream company dedicated a new flavor called Michigan Pothole. I assume sales will soar as a sweet and comic relief, though no proceeds will help deal with this serious problem. Prop. 1 might not be the perfect solution but since no credible alternative is offered, it is our only chance to patch up our problem. Basically, the proposal will increase our sales tax from 6% to 7% with several other tax adjustments but bottom line it will generate over $1 Billion per year for our roads and over half a Billion per year for Schools, Cities, Mass Transit and General Funds by 2018. Partisan politics intervened with the altruistic crafting of the proposal but hopefully the dismal conditions of our pavement will prove positive for this proposal.
Hero Status
With more ice cream news, Happy 75th birthday to Dairy Queen! Did you pick up your free cone last Monday (MI DQs are giving away the free cones today, March 20th, first day of Spring aka Spring Equinox). And of course, I can't talk about Dairy Queen without mentioning its owner and my hero,
Warren Buffett.  Here is a 90 second video of why the humble, philanthropic, smart WB tops my admiration list:
Funds Depleted
Our nation's infrastructure is also battling disarray and our repair funding source is gauging near empty.  The Highway Trust Fund was created in 1956, feeding its pool with various Federal Fuel Taxes.  May 31st is the deadline when funds might run dry.  No one seems poised to create a long-term cure for this tax ailment and short-term stopgaps have been Congress' recent medicine. John Oliver (my go-to guy) created a humorous and educational piece on this topic:
$32 Billion Industry
Disgraceful, disgusting and dysfunctional is the only way to describe the actions of Congress this week when attempting to prevent 21st century slavery through Human Trafficking.  A Bipartisan Bill was suppose to increase penalties of this despicable crime with fines set aside to assist the victims. But conservatives amended the bill to prevent funds from being used for abortions. And to add more politicking to the mix, our Senate Leader McConnell has decided not to bring forth the vote to confirm the highly qualified (and 1st African American) Attorney General, Loretta Lynch.  Congress needs a lesson in Kindergarten Playground Rules.
Stop Human Trafficking!
Kol Hakavod 
(Go with Strength)
…to our Detroit Institute of Art's exhibit "Diego Rivera and Frida Kahlo in Detroit" 
…to the prosecutors who will be fighting to finally put Robert Durst behind bars.  They now think he may have killed even more than the 3 known victims.
… to the families of the recent terrorist attack (20 deaths and 50 injuries) in Tunisia which was the first nation of the Arab Spring.
…to Elton John and others on shaming Dolce & Gabbana for their attack on alternative families.
…to Michael Douglas on his fight against Anti-semitism after his son experienced it for the first time:
…to these tweets to the #AskHamas Twitter account:
… to Mohammad Zoabi for his decision to join the IDF. Mohammad is a Muslim Israeli Arab and the cousin of an ardent anti-Israel Knesset member, Hanin Zoabi.
…to the 5 best Hummus places in Tel Aviv:
…to Michigan State Rep. Mike Callton for being the sole Republican to vote against a bill that would allow Faith Based Adoption Agencies to refuse services to LGBT families.  Sadly the bill passed along party lines but at least we have one
conscientious Republican Legislator who bravely voted against discrimination. If you'd like to thank him, here is his website:
Paul McCartney will induct Ringo Starr into the Rock and Roll Hall of Fame (as the last single Beatle to be inducted)
Wishing you and your loved ones a Sweet and Peaceful Shabbat Shalom. 
Lisa
Mazel Tov
new grandparents
Heidi and Jeffrey Budaj
on the arrival of baby
Grayson.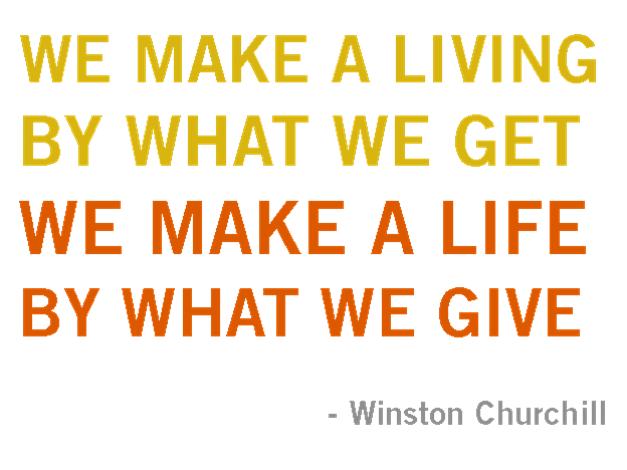 April 14th
Emily Stillman Foundation
Night of Laughs with The Second City
Berman Theater at the West Bloomfield JCC
Raising awareness about meningitis, organ donation and the importance of vaccinations.
April 26th (Sunday)
Send a Kid to Tamarack event
Adat Shalom
Enjoy a Magical Night with Magician and Mentalist
Oz Pearlman
For more info, please contact Laura Adler
adler@tamarackcamps.com
April 29th (Wednesday)
Jewish Women's Foundation
11:30am-2:00pm
The Colony Club, Detroit
May 1st 
Forgotten Harvest Comedy Night

8:00pm
Detroit Opera House
Featuring:
Joel McHale
(NBC Community and The Soup)
For more details and ticket info:
May 3rd
Jewish Senior Life
11:30am
8 over 80 presentations
Adat Shalom Synagogue
For more info:
248-592-1101 or mbuda@jslmi.org
May 7th
Orchards Children's Services
6:00-9:00pm

Signature Event
Colony Club, Detroit
For more info, please contact Fern Kepes
fkepes@orchards.org
May 17th 
Hillel Day School Annual Dinner
(My Alma Mater)
Honoring:
Audrey and William Farber with Dream Maker Award
Bob Canvasser with Rabbi Jacob Segal (z"l) Award
For more info, please contact Amy Schlussel
aschlussel@hillelday.org
248-539-1484
May 18th
Planned Parenthood Annual Luncheon
The Henry (Dearborn)
Guest Speaker: Senator Wendy Davis
Happy Birthday
March 20th
Ali Benyas
March 21st
Sarah Krasnick
March 22nd
George Austin Orley z"l 
Jacquelyn Pierce
March 23rd
Elinor Ross
Lindsay Wainer Dembs
Judy Hocher
Lee Ross
Rod Brown
March 24th
Missy Klass Siegler
Beth Gotthelf
Rachel Bendit
Anita Naftaly
Marilyn Madorsky
Mitchell Shector
March 25th
Aunt Chilly Revich (104)
Loren Stewart
Linda Levine Blumstein
Rabbi Eric Yanoff
Kelli Saperstein
March 26th
Michael Curhan
Wendy Zelch Eisenshtadt