Shabbat Shalom
January 16, 2015
Dear family and friends,
MLK
This Monday we remember the teachings of Martin Luther King, Jr. as we memorialize his message of a more enlightened and humane society. The savage and brutal murders in Paris last week are a stark reminder of Man's Inhumanity to Man and that the MLKs of this world need a louder megaphone.  Over 1 million people protested the murders of the 17 innocent lives who were expressing Free Speech and simply shopping for Shabbat meals.  When we protect speech, we must also protect the opinions of those distasteful to us, but it is the violent vs. non-violent reactions that threatens our global society.  When I was offended by an anti-semitic cartoon in the Oakland Press last summer, I simply cancelled my subscription and made it known to the constant Oakland Press solicitors encouraging me to re-subscribe, why I prefer to avoid their paper.  Sadly violence is an instant silencer of opinions with the catch-22 that non-violent teachers are violently silenced too often and too young (MLK only celebrated 39 birthdays)
A Different Perspective
Signs of unity were exhibited throughout the streets of Paris as clasped arms of French, German, Christians, Muslims, Jews, Bibi, Abbas and 40 other foreign leaders (sadly many who don't even protect freedom of speech in their own counties) were projected into our homes on Sunday (through Obama or someone more important than our French Ambassador should have been representing us). Will this be the tipping point for the moderate Muslim community to start objecting to their religion-hijackers? Many in the Muslim World did condemn the attack on our Freedom of Speech but some fell short of condemning the murders of the 4 Jews at the market.  Celebrity Muslim (as he refers to himself) Kareem Abdul-Jabbar has a different view of these terrorists.  He doesn't even acknowledge their religion as he feels they are only thugs in Muslim mask and the bottom line is money and power.  Here is his very interesting perspective on these monsters:
http://time.com/3662152/kareem-abdul-jabbar-paris-charlie-hebdo-terrorist-attacks-are-not-about-religion/
Tot-Training
For every hero, like Lassana Bathily, the Kosher market employee and Muslim immigrant from Mali, who saved lives and hastened the end of the hostage attack, http://www.haaretz.com/news/world/1.636361 there are thousands more being brainwashed to murder. A deadly massacre occurred in Nigeria last week by the evil minds of Boko Haram. Suicide bombs strapped to a 10-year-old girl was one method to their madness. The mass murder received far less attention since it was trumped by the event in Paris though brainwashing their children to drink the "koolaid", commit murder and damage their physe for life is guaranteeing a disastrous future.
http://tinyurl.com/TrainingForTots-by-ISIS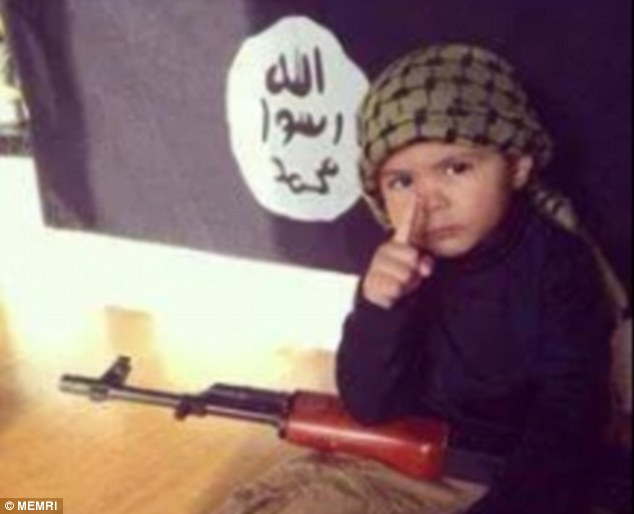 Education
(The right type of) Education is vital to the success of our society and Obama's new plan to provide 2 years of free community colleges could benefit 9 million students (if all States participate) at a saving of nearly $4,000 (per student). Student loans are one of our society's biggest burdens and though this program wouldn't address current debt, it should help those entering college in the near future.  But the most important benefit is increasing jobs skills for those 9 million potential students.  There are signs everywhere that our economy is gaining strength.  Unemployment rate is down to 5.6 (from a high of 10.0 in Oct. 09), our deficit is shrinking, energy prices are declining, interest rates are stable and inflation is stagnant. With all this progress, assistance in educating our population is a very smart move.
http://qz.com/325442/obamas-free-community-college-program-can-really-land-you-a-high-paying-job/
Bravo and BS
Bravo to "Transparent" on winning two Golden Globes.  Check out the show on Amazon.
Bravo to the film Selma on this week's Academy Award nomination. Though Detroiter, Viola Gregg Liuzzo (white mother of 5) was not spotlighted in the film she was most definitely a Civil Rights hero as she was murdered by the KKK in Selma during a Voters Rights Demonstration at the young age of 39 http://tinyurl.com/Viola-Gregg-Liuzzo
Bravo to NYC for following in the footsteps of Berkely, CA, Seatle and Portland, OR in banning styrofoam.
http://tinyurl.com/o7kl7vo
Bravo to Congressman Steve Israel on his new satirical book on the ludicrious activities of real Washington people and events. http://tinyurl.com/GlobalWarOnMorris
Bravo to Yosemite climbers, Tommy Caldwell and Kevin Jorgeson, for conquering (by Free Climb) the Dawn Wall
Bravo to Detroit's 25th anniversary of the NAIAS (North American International Auto Show). Though, Detroit has been hosting a regional Auto Show since 1907, it wasn't until 1987 that it was transformed into an International SpectacularPhenomenon.
BS to Jimmy Carter for rationalizing the origins of Islamic Terrorism to the Palestinian Situation and shame on Jon Stewart for not countering this absurd anti-semitic ("blame it on the Jews") notion. The comments were made around the 5 minute mark during this week's interview:
http://thedailyshow.cc.com/videos/vvc9ew/jimmy-carter
Why is it when NYC, Paris, London, Mumbai… are terrorized, the world rallies to their defense, but when the Jewish Homeland is attacked by terror, many question what Israel did to deserve it.
BS on the 5 year anniversary for Citizens United which fosters an environment for unlimited campaign contributions.
Music
Hope your enjoy this song "Rude" by Walk Off the Earth.
Not sure where they got that huge guitar.
https://www.youtube.com/watch?v=6T3K-IfQAqo
Wishing you and your loved ones a Pleasant and Peaceful Shabbat Shalom 
Lisa
Of Blessed Memory
Yoav Hattab z"l (21) – Yoav Lived in Tunisia and had just returned from a Birthright Trip.  He attempted to shot the terrorist with a gun he took from him, but it didn't fire and he was then shot and killed.
Francois-Michal Saada z"l (64) – Francois- Michal was the father of two children who both lived in Israel.  He was from Tunisia and was a Pension Fund Manager.
Yohan Cohen z"l (20) – Worked at the Kosher Market and saved the life of a 3 year old boy as he took the gun from the terrorist but was shot immediately.
Phillipe Braham z"l (45) – A father of 4 who loved Israel and always spoke of immigrating there.  He worked in an office near the market and had gone shopping there before Shabbat.
******************
Condolences to the family of Joel and Laurel Schwartz on the passing of Joel's mother Rosalyn C. Schwartz z"l.  May her memory and love bring comfort to all who mourn her passing.
Sometimes you need to put on your Superman suit so you can fly through the week…
Happy Birthday!
Jan. 16th
Josh Berg
Susie Pappas
Jan. 17th
Bryce Sandler
Don Benyas
Perry Teicher
Jan. 18th
Yossi Peled
Judi Schram 
Jan. 19th
Adam Blanck
Jan. 20th
Robert Wittenberg
Bryan Weinstein
Jan. 21st
Rachel Stone
Tzvi Raviv (Wonderful Son-In-Law)
Jan. 22nd
Bill Graham