Shabbat Shalom
November 14, 2014
Dear family and friends,
Shabbat Subjects
Immigration Fraud, Nigerian Students, Billboard Incitement, General's Vindication, Detroit's Decision, Kirk & Spock, Solar Roads, Climate Cooperation, Pope's Advice, Swift Music and Berlin Today will be the Top Topics for this week's Shabbat email.
She lied
In 1969 she was convicted of a Terrorist Attack that killed 2 people in Jerusalem and wounded several others. She was given Life in Prison but only spent a decade locked up till her release through a prisoner exchange of 76 Arab convicts for 1 Israeli soldier. In 1995 she boarded a plane to the United States, lied about her conviction and through the Immigration Process became a US Citizen happily living in Detroit and then Chicago for the last 20 years.  Well now that Immigration Process has caught up with her deception.  Bravo to, friends Barb and Dan (at the U.S. Attorney's Office) for righting the wrong and convicting Rasmieh Odeh on Immigration Fraud. She will most likely get 10 years and deportation though she's still ahead since she should have been locked up for life in memory of the victims she murdered.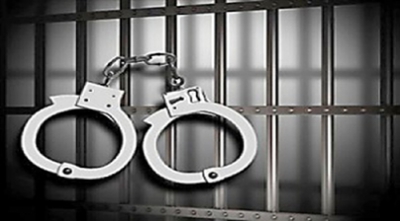 Sick Minds
I've lamented often about the despicable actions perpetrated by radical extremist and again this week, hatred reared its ugly head.  46 innocent Nigerian students were murdered and nearly 80 others were wounded by a Boko Haram suicide terrorist who looked just like the students he mingled with, though his backpack was filled with explosives to destroy life rather than books to inspire life.  These radicals believe girls should have NO education and boys should only study Koranic teachings. The brainwashing of Islamic Extremism is festering and must be extinguished…sooner rather than later.
Terror Tactics
A billboard inciting terror is seen in Democratic (free speech) Israel (near a large Arab Village) and Facebook postings encourage the increase of car-ramming and spontaneous attacks against Israelis.  The "fight" is so frustration when one side incites hatred and encourages the use of evil terror tactics while the other side follows a moral code but continues to bury victims each week. This week's victim was Almog Shilony who was stabbed to death in Tel Aviv.  By the way, the recent Arab anger is due to the attempt of Jews (or non-Muslim) to pray at the Temple Mount which houses the Al-Aqsa Mosque aka Dome of the Rock. Jews pray at the Western Wall below the Mount of the ancient Jewish Temple where centuries later the Mosque was built. Sadly though, excuses to incite anger are plentiful in the Middle East. 
http://www.jpost.com/Arab-Israeli-Conflict/Nazareth-billboard-supports-car-terror-attacks-while-alluding-to-ISIS-381257
Dome of the Rock
Moral Tactics
Many others are blinded by their bias views, but the
General Martin Dempsey
Legal Fees
Detroit is so close to focusing forward as Judge Rhodes approved the Bankruptcy Plan this week but the legal and consulting fees could trip up the success.  The estimated fees may have doubled from $100 Million to $200 Million and Mayor Duggan is plotzing over the presumed price tag though the final bill hasn't arrived. I'll keep you posted…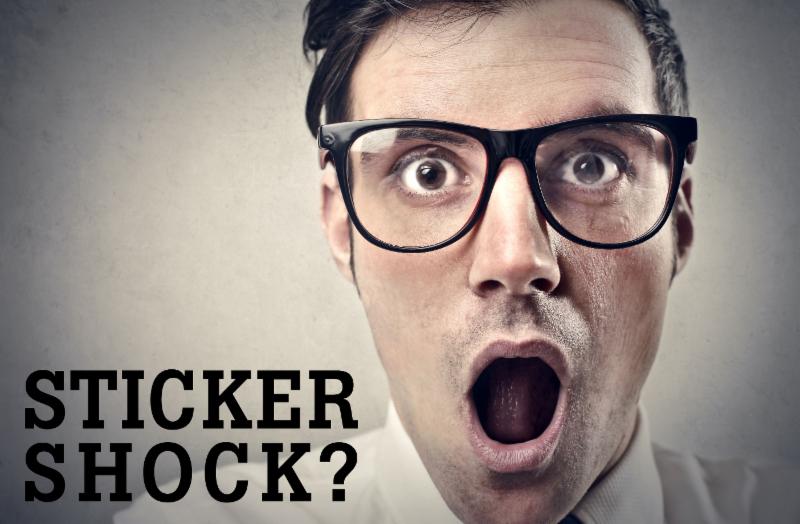 James T & Mr. Spock
(Spock's first name is unpronounceable to humans)
For all you Star Trek fans, here is a pairing (in a German VW commercial) of your favorite characters from the original beloved show.  Check out the VW Spock is driving…very cool. By the way, both Shatner and Nimoy are 83 years old but look amazing and of course you know they are also both Jewish.
Solar Roads
Bravo to The Netherlands for leading the way in the construction of the First Solar Road in our universe (though I'm not sure of the technological advancements on other planets). These solar road panels are incredible (I raved about them in my May 30th Shabbat message) and now they are in actual usage in a city just north of Amsterdam.  Let's hope they multiply and spread. 
http://mic.com/articles/103814/the-netherlands-has-solar-bike-paths-and-they-are-awesome
U.S./China Deal
Carbon emissions are poisoning our atmosphere and the two largest creators of these emissions are US and China, but this past week, both leaders bonded over their plan to cut their emissions and improve the planet's future environment.
Pope's Wise Advice
There is a reason his is the Pope.  I am continually impressed with the messages of Pope Frances and applaud them for using his "stage" to help enlighten our daily lives and bring Peace to the world. Here are his 10 suggestions of how to live a meaningful and fulfilled life.
Violin Virtuoso
Taylor Swift's new album is the hottest thing since sliced bread but this hip violin rendition seems more palatable for some who despise pop music.  These girls are amazing:
Germany
Several anniversaries occur in Germany this month includingKristallnacht (the night of broken glass), the commencement (Nov. 20, 1945) of the Nuremberg Trials and the tumbling of the Berlin wall. I will be visiting Berlin in April with the Federation's Women's Philantropy Mosaic Mission and look forward to learning more about this Capital City.  In the meantime, this video shows the 25th anniversary tribute of Balloon Lights that commemorated the Berlin Wall this week.
Wishing you and your loved ones a Pleasant and Peaceful Shabbat Shalom. 
Lisa
Post Script
Girlfriends, If you want to learn more about
Hormones, Memopause and Sexual Health
, please join me Monday Nov. 19th (10am-noon) at Handelman Hall at the West Bloomfield JCC to hear renowned expert,
Dr. Alan Altman
, answer all of our sensitive questions. Admission is free but please RSVP to 
jewishdetroit.org/events
 or Margie Davis at 
davis@jfmd.org
 or 248.205.2551
Of course Avi Aaron Feldman arrived in DC last Tuesday (several weeks earlier than expected) since he wasn't going to miss the election of Senator Gary Peters, his dad's boss. Mazel Tov to Eric and Dena Feldman on the arrival of their first born child. Avi is truly blessed to be son to these wonderful parents and may this new growing family enjoy Peace, Health and Love for many years to come.
Opportunities are knocking…
Now through Nov. 16th
Please bring new or gently used coats of all sizes to any
Tappers locations (Orchard Mall, 12-Oaks or Somerset) to participate in their 23rd annual Coat Drive.
Now through Nov. 16th
Please vote (once a day is allowed) for Rabbi Elimelech Goldberg for his well-deserved Hero status as the guiding force of Kids Kicking Cancer through CNN Hero's Award contest.
http://heroes.cnn.com/#.gd2iiigFdgjuU
Now through Jan. 31st
Mittens for Detroit has just embarked on its 5th collection season with this year's goal of 20,000 (new/unused) mittens or gloves. There are donation locations all around town.  Two, I know of, are Weight Watchers and Starbucks.  To find a drop box closest to you, please click here:
http://mittensfordetroit.org/locations/
Sunday November 9th
Holocaust Memorial Center Dinner at Congregation Shaarey Zedek honoring Dr. Richard K. Stoler with guest speaker Alan Dershowitz.  http://www.holocaustcenter.org/dinner
Thursday November 20th (6:30pm)
Our community is honoring the memory of a dear friend when Jewish Senior Life hosts the first Annual Jeffrey ZaslowMedia Night at Tam O'Shanter Country Club
Guest speaker: Adam Grant, author of "Give and Take"
Celebrity Emcees Alan "Big Al" Muskovitz & Mike Stone
RSVP to Leslie Katz at 248-592-5062 or lkatz@jslmi.org
Saturday November 22 (6:30pm)
The Benefit II in support of the Children's Tumor Foundation to help fight Neurofibromatosis.
Detroit Marriott at the Ren.Cen.
Hosted by Jennifer and Dan Gilbert
For more info: https://grow.ctf.org/thebeNeFitDetroit
Thursday Dec. 4th (noon-8pm)
Friday Dec. 5th (10:30am-5:00pm)
Orchards Children's Services
Shopping event at House of Style
574 N. Old Woodward, Birmingham
Meet Hari of Hari Jewels (exquisite Indian Jewelry)
15% of sales will be donated to Orchards
For more info please contact Fern Kepes
248-459-3030 or fkepes@orchards.org
Wednesday December 10th (6pm)
ADL Gala Honors Senator Carl Levin
Torch of Liberty Award
Tam-O-Shanter
For more info, please contact Jaimee Wine
jwine@adl.org or 248-535-7553
Tuesday April 14th (Save the Date)
The Emily Stillman Foundation's A Night of Laughs will help encourage organ/tissue donation and raise awareness of Meningococcal Disease. More details of this event to come…
Happy Birthday!
Nov. 14th
Richard Kepes
Nov. 15th
Larry Wolfe (Mr. President)
Peter Alter (Mr. Past-President)
Donna Pearlman
Nov. 16th
David Zuckerman (future Doc.)
Nov. 17th
Debbie Rogers Siegel Chonoles
Nov. 18th
Noah Tepperman
Nov. 19th
James Philip Norville (Tennis King)
Renee Dorn Ruiz (Wonderful Niece)
Nov. 20th
Jolie Schiller Altman
Justin Jacob