Peaceful Shabbat Shalom March 21, 2014
Dear Friends and Family,
Day 14
It's Day 14 for the missing jumbo jet as the (fiction-esque) mystery continues. 26 countries are aiding in the search and now the focus is on the southern part Indian Ocean. Hopefully info will emerge soon.
30 years
An early morning earthquake shook Los Angeles this week reminding residents to be prepared as geologist predict with 99% accuracy that a major quake will hit the area within the next 30 years.  I'm sticking with my blustery Winter.
97%
A divided peoplehood inhabit a single country, though now Russiahas annexed the Crimea Region after last week's "elections" where 97% of citizens voted to join Russia.  They obviously align with Russia and have aspired to be reconnected since they were given to the Ukraine in 1954.  You'd think a choice between modern western Europe and overbearing bias Russia would be easy, but roots seem to run deep in that region and good riddance if they want Putin as their leader.

3/31/14
Russian Roulette is the game young people are playing when they don't sign up for Health Care.  Some think that they'll pay less yearly by paying for doctors visits when needed.  Maybe…but what if they break an arm while playing basketball or get in a car accident (pu, pu, pu).  The game is up and their bank accounts will suffer.  Plus, God-willing, they'll be old one day and will need young people to help lower health insurance rates for ALL, and not to mention its the LAW with financial penalties for delinquents. Here's a cute video of famous Moms (of Adam Levine, Jonah Hill…) encouraging millenniums to sign up before the approaching March 31st deadline: https://www.youtube.com/watch?v=OPMsZYyesRE
$250 Million
Without their normal weapons of riffles and handguns but with political pressure alone and an annual budget of $250 million, the NRA effectively killed our potential Surgeon General BECAUSE believes in gun control and apparently would lose confirmation votes by Senators (on both sides of the aisle) with mid-term elections in gun loving States.  Sadly our messy and skewed democratic game has sabotaged an excellent Surgeon General candidate . By the way, his top priority would have been focusing on our deadliest epidemic of obesity. AND Gun Control laws wouldn't be on his docket anyway.  It's like saying a top military general shouldn't be promoted for his pro-choice views.

Dr. Murthy-nominee
March 22nd
This Saturday would have been the 21st birthday of George Orley (of blessed memory).  George was a kind soul with a huge heart and a passion for our City of Detroit. Honoring his memory with an act of loving kindness, a Mitzvah, a good deed, a prayer or paying it forward will help keep his spirit alive.  Hugs to all who loved George and who will be toasting his memory on Saturday. He will always be remembered in our hearts.
30
Bravo to the 30 Senators who pulled an all-nighter last week to spotlight the latest information on climate change. Hopefully this session will bring about much needed legislation to help protect our environment and our (only) home, planet Earth.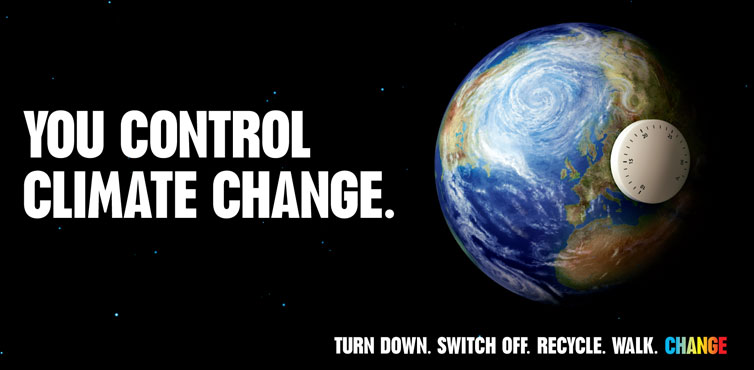 78
David Brenner, a writer, director, comedian and producer passed away this week at age 78.  His contributions to the field of entertainment were vast and will be greatly missed.  His grandfather was a rabbi who objected to his son's entertainment career when it conflicted with Shabbat but David was able to maintain his Jewish identity while succeeding in his career.

David Brenner 1936-2014
80,000
Bravo to Andy Levin and Mary Freeman on the efforts (though this week's Free Press article) to encourage the (more environmental) deconstruction of our (nearly 80,000) Detroit blighted properties rather than straight demolition of the buildings. Though deconstruction is more timely and costly, in the long run it will save our landfills from excessive (valuable) material, prevent (air and soil) pollution with the proper removal of toxins (lead and asbestos), provide future homes with antique fixtures and floors and provide training and jobs to unskilled laborers.  This is a win-win for all and I hope the powers-to-be take notice.

Blight to Renewal
#1

I loved the original and also last week's from Tel Aviv, but this rendition of 
"Happy"
, song by 
Detroit Elementary school kids
 is Hands-Down #1 in my book! I know this song is everywhere, but these students will truly bring a smile to your face.  BRAVO to organizations like Charter Schools, Repair the World, City Year and Teach for America for bringing needed assistance to DPS. I'm HAPPY to share this video with you as I think it will brighten your day: 
http://tinyurl.com/DetroitPupilsAreHappy
Wishing you and your family a Sweet and Peaceful Shabbat Shalom,
SOAP BOX
Future Senator Gary Peters
Please join us in support of Congressman Gary Peters campaign for the US Senate this Sunday March 23rd (3-5pm) at the home ofMindy and Scott Eisenberg.  For more info or to RSVP: Hy@PetersForMichigan.com
I'm waiting for a Statewide televised debate so Michiganders can understand the major differences between the candidates including knowledge, experience, skill level and beliefs. For example,  Gary has been a stalwart supporter of women's rights as they are repeatedly threatened, yet Ms. Land's main concern is her strong anti-choice beliefs.
Women Senate Candidates
I hope to see you this Sunday March 23rd @ 5pm (after Gary's event) at my mother's home (Florine Mark) for a reception for 3 excellent Women US Senatorial Candidates from KY, GA and WV. Please contact Annette Rodgers: 517-243-1055 arodgers@stabenowforsenate.com
Detroit Teach For America
Please join us and our co-hosts, Marc and Lori Siegel, for a wine-tasting and informational (non-solicitation) evening to learn about the efforts of Teach For America program in Detroit this Tuesday evening March 25th (7:15pm) at our home.
RSVP to holly.korail@teachforamerica.org
We have a wonderful turnout and would love to see you there.
Planned Parenthood
Hope you can attend this year's PP event with guest speaker,
Gloria Steinem
Monday May 12th @ noon @ The Henry in Dearborn. 
http://www.ppmsm.org/AL/
Transforming Loss
Thank you PBS for airing this heartwarming, meaningful, award winning documentary about coping and healing through the loss of a loved one.  It will air on Detroit Public Television Sunday March 30th at 4pm.  Bravo to high school friend and Filmmaker,
Judith Burdick
, and dear friend,
Liz Guz
, for appearing in the documentary. 
http://transforminglossdocumentary.com/
Healthy Body Healthy Mind
Please support Kadima's fundraiser Thursday May 8th @ 7:30pm @ Shaarey Zedek with guest speaker Patty Duke who will discuss her struggle with Bipolar Disorder.
I missed a few birthdays last week…
March 14th
Dylan Dembs
Rob Spiegelman
March 15th
Tom Kukes
Aria Oleshansky
March 20th
Ali Benyas
This week's celebrants are…
  March 21st
Sarah Krasnick
March 22nd
George Orley (of blessed memory)
Jacquelyn Pierce
Jennifer Noparstak
March 23rd
Lyndsay Wainer Dembs
Elinor Ross
Lee Ross
Judy Hocher
Rod Brown
March 24th
Rachel Bendit
Beth Gotthelf
Missy Klass Siegler
March 25th
Aunt Chilly Revich (103)
Kelli Saperstein
Eric Yanoff
March 26th
Michael Curhan
March 27th
Mitch Mondry
Randy Wolfe

For those who are forwarded this message by a friend or read it on Facebook, you can receive your own version each Friday morning at 6am by clicking on the above button.
Please excuse my typos, misspellings and human errors.  Thanks.