Sweet Shabbat Shalom March 7, 2014
Dear Friends and Family,
Strive not to be a success, but rather to be of value.
Albert Einstein
Value
AIPAC is exceedingly VALUABLE to our beloved State of Israel. Earlier this week, we were among 14,000 supporters at the annual AIPAC Policy Conference (enduring a DC snow storm), under one LARGE tent including many friends from all across this nation representing African Americans, Christians, Hispanics, Arabs, Gay, Democrats, Republicans, Reform, Conservative, Orthodox, students and clergy of all faiths, who parked their various priorities at the door and walked into the convention center all wearing their Pro-Israel hats.  Frustratedly, we had to endure anti-Israel protesters outside the conference spewing hatred and lies about the reality of our homeland.  No country is perfect, but there is ALWAYS a double standard thrust upon Israel that is bluntly seeded in Anti-Semitism. Sadly, there were even the extreme anti-Israel views from the "Jewish" Neturei Karta (Ultra Orthodox) who believe Israel should only exist when the Messiah arrives. These people are brainwashed, despicable and even blame the holocaust on our Zionist dream.  In reality, Zionism has proven its Tikkun Olam (world healing) achievements as Israel has developed some of the most innovative and live saving technology, medical devices and pharmaceuticals while always being the first to arrive at world disaster sites with their state of the art rescue procedures. Not to mention, providing medical aid to our neighboring "enemies" during their civil wars.  Those who criticize Israel need to educate themselves about the TRUTH.
Here's another history lesson from the talented and musical Ari Lesser on the Truth of Apartheid (again I suggest clicking cc to read the lyrics): https://www.youtube.com/watch?v=VOZv3SIHOnM#t=40

Bibi speaking to 14,000 at AIPAC Policy Conference 2014
Prevention
Iran was a common theme at the conference with Speakers John McCain, Chuck Schumer, John Kerry and PM Bibi Netanyahu all unified in the prevention of a Nuclear Iran.  It's timely to discuss Iran as Purim (our holiday that represents historical events that occurred in the Iranian region) is approaching and during Purim, it is customary to send gift baskets.  Well, just this week, the Israeli navy intercepted a special Purim "gift basket" sent from Syria via our "friends" in Iran to Gaza.  The "gift" included M-302 rockets that could reach far beyond the normal target of Gaza's neighbor, Sdarot and all the way to Tel Aviv and Jerusalem.
http://www.haaretz.com/news/middle-east/1.578066
Hero
Purim is the story of destiny and responsibility.  Queen Esther started her life as a poor Jewish orphan who rose to a Queen's status.  Her Hebrew name was Hadassa as is our granddaughter, named in memory of Esther, her great-grandmother and in honor of Queen Esther, our hero. When asked to help save her people from annihilation, at first she refuse, but her uncle Mordechai convinced her of her obligation saying that this could be her destiny, the reason she was selected as Queen. Not to live in the lap of luxury but to help save her people and to change the world. We all have opportunities in our paths that invite us to get involved.  It is our jobs to watch out for these openings and to step up to help in whatever way we can.  Don't let your destiny slip past when the opportunity coming knocking at your door.  Each of us has the ability to make a difference. "Strive to be of value" Here is a short video that crystalizes this message:
http://www.aish.com/h/pur/mm/85325127.html

Purim is March 17th
You're suppose to get joyously drunk on Purim till you can't tell the difference between Haman and Mordechai.
International Women's Day
This Saturday March 8th is International Women's Day.
"The story of women's struggle for equality belongs to no single feminist nor to any one organization but to the collective efforts of all who care about human rights"
Gloria Steinem
http://www.internationalwomensday.com/
If you'd like to sign a petition to encourage our US congress to pass the International Violence Against Women's Act, please click here: https://webelieve.ajws.org/iwd2014/
Seems Impossible
Do NOT try this yourselves.  The phenomenon of Parkour (using city roof tops as a maze to be challenged) is gaining strength. These two sandal-wearing Israeli "athletes" self-filmed their adventure through the skyline, alleyways, parks, caves and walls to their final destination of the old City of Jerusalem.  This 7 minute video is not for the faint of heart. Enjoy:
https://www.youtube.com/watch?v=RPH_d_TcvT0#t=25
Theme Film for Winter of 2014
Though her name was mispronounced (big deal, we all make mistakes), her song won the Oscar this year. Actually, the blunder brought great PR to all involved.  Here is Idina Menzel with Jimmy Fallon and the Roots using kindergarten instruments and singing Let it Go from the film Frozen.  This should be our Winter's Theme song.  https://www.youtube.com/watch?v=17QQcK4l6Yw

Spring IS coming
Wishing you and your family a Sweet and Peaceful Shabbat Shalom,
Lisa
P.S. Wishing those who enjoyed Mardi Gras (translation is Fat Tuesdays) with a Pazcki (donut) or beads in New Orleans a meaningful Lent of 40 days leading up to Easter.
SOAP BOX
Future Senator Gary Peters
Please join us in support of Congressman Gary Peters campaign for the US Senate on March 23rd (3-5pm) at the home of Mindy and Scott Eisenberg. Please contact Hy Safran for more info or to rsvp: Hy@PetersForMichigan.com
Rescue and Distribute
Very few seats are left for Forgotten Harvest 22nd annual comedy night with guest star Tim Allen. I suppose next week, I'll happily announce it is sold out. Thanks for all of your support of funds that help rescue unused food, repackages it and distribute it to families in need all in a timely manner. Their system is AMAZING and if you would like a tour, please let me know.
Detroit Teach For America
Please join
Marc and Lori Siegel
as we co-host a wine-tasting and informational (non-solicitation) evening in support of our (relatively new)
Teach For America program in Detroit
on Tuesday evening March 25th (7:15pm) at our home.  If interested, please watch this short video of the Detroit Teach For America program: 
http://youtu.be/XphHX_0XnLA
  and to RSVP to the March 25th event, please contact:
holly.korail@teachforamerica.org
Conflict Resolution
Please join Brenda Rosenberg and Samia Moustapha Bahsounat their (free) presentation and roundtable discussion on Tectonic Leadership-A Roadmap to Systemic Change.  Sunday March 9th (3:00pm) at the Holocaust Memorial Center in Farmington Hills.
Good News
Bad News
Shame on (Detroit neighbors) the University of Windsor's student boycott of Israel. Your country would be disappointed in your decision as Canada is a great friend to Israel.  About 800 students (of 14,000) voted in favor of the boycott. The question is, do ANY of those 800 even think Israel has the right to exist as a Jewish State.  I assume not.  As repeated in these messages, boycotting is just another form of Anti-Semitism and sadly this form of hatred and bigotry is not going away anytime soon.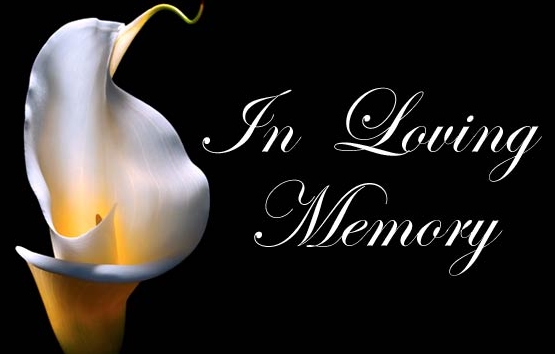 Rest in Peace
Condolences to the family of Herbert "Shelly" Schelberg, age 95, father to Jane Schelberg and Jim (and Marilyn) Schelberg. May his memory bring comfort to those who loved him.
Sending prayers and thoughts to the family of Elaine Roberts, age 87, on her passing.  May her spirit and love comfort those who loved her including Patti Roberts and Sheri Mark.
Condolences to the family of Alice Segal, age 87, on her passing. Wife of Dr. Andrew Segal.  May her memory be a blessing onto her family.
Oops, missed these one last week
March 1st
Max Appelman (Carole, Marcia & Marianne's nephew)
March 5th
Jamie Rashty (U of M Freshman)
…And this week…
  March 7th
Ilyse Mark (awesome niece)
Susie Stern (JDC, JFNA, NWP)
March 8th
Jenny Nathan (NOLA gal)
Yuval Moed (our famous house guest)
Susan B. Anthony argued for Women's Voting Rights in 1884
March 9th
Linda Stein (Ken's Fav)
Dan Rather resigned from CBS News in 2005
March 10th
Howard Brown (Lisa's hubby)
Jon Hamm was born in 1971
March 11th
Jeff Kaye (our favorite Jerusalemite)
Marcia Leifer (Met on 1980 Israel trip)
Sir Paul McCartney was Knighted in 1997
March 12th
Lorie Kessler (Mutual friend of Sherry)
Sheryl Alpern (best Driver's ed teacher)
James Taylor was born in 1948
March 13th
Erika Sachse (Fav Sachse of Liat and Mataan)
Neil Sadaka was born in 1939

For those who are forwarded this message by a friend or read it on Facebook, you can receive your own version each Friday morning at 6am by clicking on the above button.
Please excuse my typos, misspellings and human errors.  Thanks.