Heartfelt Shabbat Shalom Feb. 28, 2014
Dear Friends and Family,
Happiness Hugs
Two weeks in Israel provided much enjoyment, entertainment, inspiration and warmth, but what sticks in my mind most is a lesson learned from (the always informative and best Israeli tour guide) Naomi Miller-Rockowitz, that 12 hugs a day will help bring happiness into your life.  Here's proof of Naomi's wise words: http://www.mindbodygreen.com/0-5756/10-Reasons-Why-We-Need-at-Least-8-Hugs-a-Day.html
2000 Hugs
Saturday provided the opportunity for over 2,000 hugs and lots of happiness as we attended the largest indoor Yoga Class at the Detroit Lions Ford Field. It was quite a site to see and this first phenomenon will continue as a yearly event.


"Happy"
To round out this Happiness theme, check out Pharrel Willams' Oscar nominated song, Happy.  It's upbeat with a great tune and lots of wonderful dancing including a few surprise guest appearances.
Atmospheric Climate 
Lion and Lamb
As March comes in like a Lion and out like a Lamb, I am happy to bid farewell to the nastiest Winter in recent history. Congrats to us as Michigan achieved First Place on the Weather Misery Index List created by the National Weather Service. Not only did we suffer from the massive amounts of snow and the bitter nosedive temps, but the rest of the world also has been suffering. England has been bombarded by storms and floods for the past several months and their new concern is the flooding has uncovered unexploded WWII bombs.


Political Climate
Thank you for the Veto
Shame on Arizona Legislators for creating a bill that will give license to discrimination by allowing any business to deny services based on Religious beliefs.  This ridiculous law could have been interrupted in abusive ways with the obvious discrimination against Gays OR some obscure Religion could have a belief against brown-eyed middle-aged women and then legally deny to serve me at their establishment.  What we SHOULD focus on is a Federal Law protecting the rights of the LGBT community against the discrimination that already occurs in many parts of our country.
African Hatred
Repugnance is covering the land of Uganda where Homosexual acts are already illegal but now President Yoweri Museveni just signed the law to punish them with a Life sentence.  This is a conciliation since the original law had the punishment as Death. As usual, religious extremist are behind this hatred.
Beware of Lies
Lies are filling the airwaves leading to our Nov. 2014 election.  A doozy is now airing against Congressman Gary Peters* that flat out lies about a patient and her disdain of ObamaCare.  Fact checking found many holes in her statement.  Makes you think… if the Affordable Care Act is SO bad, why do they need to resort to lies? When I googled the woman making the accusations, several news agencies set the record straight.  Here's just one of them: http://www.washingtonpost.com/blogs/fact-checker/wp/2014/02/20/a-hard-hitting-anti-obamacare-ad-makes-a-claim-that-doesnt-add-up/
Warranted Tribute
Kol Hakavod (All of the Honor) to Congressman John Dingell for his lifelong commitment to his district, the State of Michigan and our whole Country.  For over 80 years a Dingell has held a congressional seat with distinction. John Dingell Sr. took office in 1933 and his son, John Dingell, Jr. was swore in upon his father's death in 1955. His accomplishments, respect and admiration exceed quantification.  He is praised by both sides of the isle and deserves much accolades.  His record of longest serving member of congress will be hard to break.  Wishing him all the best and high hopes for his wife, Debbie Dingell to succeed him and continue the Dingell legacy.

Congressman John David Dingell, Jr.
Kiev
As the people of the Ukraine started out with peaceful demonstration to encourage their government to join the EU and retreat from Russia, they quickly learned that all out war was spiraling toward their direction.  Sadly, death, destruction, chaos and confusion now exist while their leader is on the run and their fate in perils. Wishing them peace and stability for their county. Watch this video to see the outrageous opulence that was stollen from its people and wasted on its leader.
http://www.nytimes.com/video/world/europe/100000002732759/inside-the-museum-of-corruption.html
10 Offenders
Alabama, South Dakota, Oklahoma, Indiana,  Iowa, Missouri, South Carolina, West Virginia, Mississippi and Kentucky have all entered 2014 with outrageous anti-abortion bills pending in their legislature.  Its incredulous the degree to which anti-abortion activist will stoop to prevent a legal procedure. Yet once the abortion is prevented and an unplanned child arrives, those same legislators turn their backs on some of those needy families by denying them assistance with medical care, food and shelter.
Go figure! http://thinkprogress.org/health/2014/02/18/3299871/terrible-abortion-bills/#
Court Case
Michigan could be the next State to approve Marriage Equality as a court case in now underway with a lesbian couple who want to jointly adopt two children by fighting the adoption laws and attempting to overturn the ban on gay marriages. Stay tuned for updates.
Change of Mind
Bravo to the 14 members of the Presbyterian Church for opening their minds and rethinking their stance on Israel.  After visiting the SodaStream factory, they saw Israel in a new light and plan to share this view with their constituents.
http://www.israelnationalnews.com/News/News.aspx/177670#.Uwl3lvRdVFX
Wishing you and your family a Sweet and Peaceful Shabbat Shalom,
Lisa
P.S.Thank you, Sting and Paul for an AMAZING concert in Michigan this week. Advance apologies to my poor cinematography:
https://www.youtube.com/watch?v=WfzYlFVLf5c&feature=youtube_gdata_player


SOAP BOX
Future Senator Gary Peters
*Please join us in support of Congressman Gary Peters campaign for the US Senate.  As you can see from the dishonest ads against him, we all need to do our best to help Gary win this election.  His opponent, Terri Lynn Land, will use her wealth and the (nearly unlimited) wealth of the Koch Brothers to deceive our Michigan public. Bottom line, Gary is more qualified, experienced, skilled and knowledgeable to represent us in the Senate.  He has proven his friendship to Israel and has Michigan's best interest in mind when serving the public.  He is a moderate, logical and intelligent leader and it would be a true "shanda" (disgrace) if he didn't continue to represent us.  Please join us at the March 23rd (3-5pm) event at the home of Mindy and Scott Eisenberg. Please contact Hy Safran for more info or to rsvp: Hy@PetersForMichigan.com
Rescue and Distribute
Please join us at
Forgotten Harvest 22nd annual comedy night
with guest star
Tim Allen
.   Tickets are selling fast and range from $15 to $150. Corporate and personal sponsorship levels are also available. Funds raised help rescue unused food, repackages it and distribute it to families in need all in a timely manner. Their system is AMAZING and if you would like a tour, please let me know. 
http://www.forgottenharvest.org/events/detail.aspx?i=71
New Ann Arborite
Welcome to the world, Aurora Julian Cash, born in Ann Arbor Feb. 10th toElaine and Howard Cash.
Mazel Tov
Little Fara Naomi is lucky to be born into the wonderful Saulson family headed by Eli and Michele.  Welcome to our community!
DC Bound
We'll be attending this week's AIPAC Policy Conference.  Hope to see some of you there.  Looking forward to hearing from lots of Dignitaries and especially the sweet sounds of Israeli musician, David Broza and tunes from his new album, East Jerusalem West Jerusalem.
Happy Anniversary
Proud of Michigan as we acknowledge the 167th anniversary of (the first in the nation) abolishment of the Death Penalty on March 1, 1847.  Shame on those States who still use capital punishment with Texas being the "deadliest" State as they have executed 510 people (the most in the nation) since 1976. Yes, some evil souls deserve to die yet our imperfect judicial system also sentences and executes innocent individuals.   China is the world leader in executions with over 4,000 Chinese put to death by their (un-admitted) government each year. China's execution rate is more than the combined total for the rest of the world.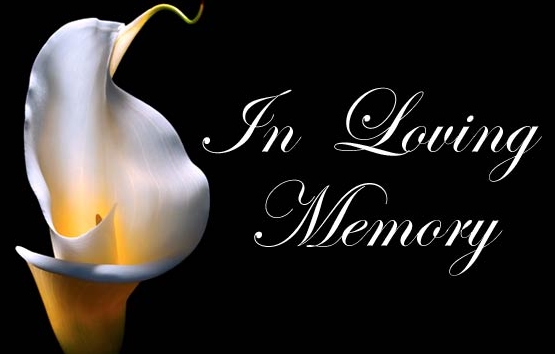 Rest in Peace
Arthur Kretchmer, age 75.  Beloved father of dear friend, Geoff (and Jody) Kretchmer. May his spirit, love and memories bring comfort to those who loved him.
Jerome Sonenklar, age 92.  Loving father and father-in-law of Marty and Ben Rosenthal and Susie and Scott Leemaster. May his lifelong commitment to his community and family bring comfort to those in mourning.
Sally Horwitz, age 86. Mother and mother-in-law to Arthur and Gina Horwitz and grandmother to Daniel (Miriam), Adam (Sheri) and Stephanie Horwitz. Holocaust Surviver, Community Activist and loving Matriarch to her adoring family.  My thoughts and prayers are with her family.
Ann Siegel, age 90.  Mother and mother-in-law to Ron and Caryn Siegel and grandmother to Reid Siegel and Marli Siegel. May her love, spirit and memories soothe the souls of her love ones.
Sally Lou Nosanchuk, age 78.  Mother and mother-in-law to Linda and Scott Sircus. A lifelong philanthropist and an avid sportswoman.  May her memory bring comfort to those who mourn her loss.
Harold Ramis, age 69. Talented actor, directer, writer of many hilarious movies (most famous Animal House) sadly passed away (too early) this week after battling an autoimmune disease.
 Feb. 28th
Jane Giblin Kush
Pope Benedict resigned one year ago
March 1st
JoAnne Nosan
JFK established the Peace Corp in 1961
March 2nd
Karen Ring Weiss
Rachel Lasser
Dr. Suess (Theodor Geisel) was born in 1904
March 3rd
David Kramer
Leah Tolwin
Tisha Berg
Harry Kirsbaum
Rodney King was beaten by LA Police in 1991
March 4th
Lisa Ross
Max Kepes
Seth Berg
Ernest Hemingway completed The Old Man and the Sea in 1952
March 5th
Debbie Landau
John Belushi died in 1982
March 6th
Anat Lis
Scott Schlafer
Micki Grossman
Shaquille O'Neal was born in 1972 

For those who are forwarded this message by a friend or read it on Facebook, you can receive your own version each Friday morning at 6am by clicking on the above button.
Please excuse my typos, misspellings and human errors.  Thanks.