Dear Friends and Family,
War and Peace
As Egypt broke out in violence this week (with over 500 deaths and thousands injured), more peaceful activities were occurring just to the north with the first (of a 9-month)Israeli/Palestinian Peace Powwow. Though most analysts are guardedly pessimistic due to past failed attempts, this time might prove more successful with its code of silence instilled by Sec. of State John Kerry.  Let's hope the gestational period gives birth to a new era for the region.  It is just exasperating to continuously release Palestinian prisoners who've murdered Israelis with no Peaceful outcome for the concession.
Cold Soup
Putin just keeps digging himself deeper into a ditch of discontent.
IF
only Snowden hadn't shown up on his doorstep…
IF
 only homophobia wasn't a staple in his diet…
IF
only he would take Syria's Bashar al-Assad off his friendly rolodex… 
IF
only he hadn't abruptly slammed the door on US adoptions…
Maybe
Obama would be slurping some
Borscht
with him right about now, though it probably would have been the COLD version.  And speaking of Borscht, please enjoy this (8 min.) video about the Borscht Belt and Wilt Chamberlain.  It give you wonderful insight to Wilt's relationship with the Jews of the Catskills.
http://espn.go.com/video/clip?id=9532912
Vintage Music
Her parents were Sephardic Jews.  His father was a Cantor.  For more than 55 years, they made beautiful music together until her passing this week at age 84.  I'm talking about Edith Gormezano, better known as 
Eydie Gorme
.  Eydie and Steve were a staple in the American music scene through much of the 20th century. Please enjoy this vintage 1970s TV appearance:
http://www.youtube.com/watch?v=B9qu_o0laLs
SciFi Reality
Can you see yourself strapped into a human size capsule traveling for a 1/2 hour at bullet speeds of 800 miles per hour between San Francisco and Los Angeles.  This is the brain child of Elon Musk who also wants to make space travel available for the privileged private citizen. These Science Fiction sounding ideas are his reality and may soon become the norm.  http://www.forbes.com/sites/hannahelliott/2013/08/12/latest-update-elon-musk-will-start-the-hyperloop-himself/
Guilty
Boston Mob Boss, James "Whitey" Bulger was convicted this week of 11 murders (though he is probably guilty of many more) and all under the watchful eye of the local Boston authorities.  I hope I'm not naive to think that this Mob mentality is a thing of the past. At least the FBI isn't condoning it any longer… I hope.
Like This
Check out and "Like" (if you chose) this cool Facebook page of interesting photos of "Humans of Tel Aviv", inspired by the original "Humans of New York" which is also fascinating. https://www.facebook.com/HumansOfTelAviv
Religious Reasons
Pure evil and demented mentality resulted in the acid dousing of two young (Jewish) British volunteer teachers (wearing pants and t-shirts) this week as they were heading to a restaurant in (Muslim) Zanzibar (East Africa) during Ramadan.  The goal of the perpetrators was to force a strict dress code on foreign visitors and to ban alcoholic consumption. Sadly, acid is a common weapon throughout certain parts of this world and not surprisingly, most often women are the target.
Alternative Cure
To end this message on a "High" note, this week Dr. Sanjay Gupta spotlighted the advance study of Israeli Cannabisresearch and the successful treatments of many diseases. Since the early 60s, Israel has been on the forefront of Marijuana research and is now the "Go-To" country for state-of-the-art research.
Wishing you and your loved ones a Sweet and Euphoric Shabbat Shalom,
Lisa
P.S.  The tiny town of Vicco, KY is leading the way on Gay Rightsand Steven Colbert brings light to this important issue with his perfect sense of sarcasm.  This video is hilarious and poiyant (especially the last voice heard on the tape).
http://www.colbertnation.com/the-colbert-report-videos/428601/august-14-2013/people-who-are-destroying-america—johnny-cummings
SOAP BOX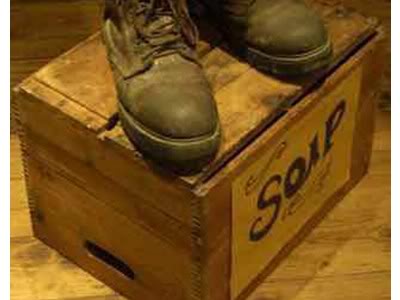 Condolences to Carol and Mitch Klein and their family on the passing of Carol's Dad, Irving Goldman.  May his spirit and love of his family bring comfort to his loved ones during their time of sorrow.
*************
Mazel Tov on the 30th Anniversary of the Michigan Women's Hall of Fame and especially to one of this year's inductee, the (very worthy) Judith Levin Cantor
*************
Please join us at these fundraisers for (Future US Senator)
Gary Peters.  Info on all (below) events can be obtained by contacting Elisa Malile 248-799-0850 or malile@petersformichigan.com
Tuesday Aug. 20th
(8:00am-9:30am)
North Central Michigan College Library
1515 Howard Street
Petosky
Sunday Sept. 22nd
(11:30am-1:00pm)
Home of
Rachel Bendit and Mark Bernstein
Ann Arbor
Monday Sept. 30th
(8:00am-9:30am)
Home of
Marcie Orley
Franklin
Monday Oct. 7th – NEW DATE
(5:30-7:00pm)
Mex
6675 Telegraph Rd. (South of Maple)
Hosted by
Jim Bellinson
*************
Mothers, Daughters, Sisters, Friends
Henry Ford Hospital Fundraiser
Wednesday Oct. 2nd
10am-3pm Luncheon and Boutique (including jewelry of dear friend Liz Guz)
Shenandoah Country Club
Guest Speakers:
Giuliana and Bill Rancic
Reserve a table with your female friends & relatives and please help spread the word.
Ticket info: http://www.henryford.com/MDSF
Please also "like" our MDSF Facebook page
https://www.facebook.com/MothersDaughtersSistersandFriends
*************
Wishing you a Happy Healthy Birthday Week:
Aug. 16th
David Wainer
Marcia Seigerman
Aug. 17th
Irwin Wright
Luke Allen
Ron Reiter
Aubrey Strickstein
Aug. 18th
Alexandra Mark
Danny Greenberg
Aug. 19th
Ishai Ross
Aug. 20th
Lisa Wozniak
Susan Kamin
Aug. 21st
Adam Berg
Darryl Rogers
Aug. 22nd
Uri Segal