Dear Friends and Family,
Aviv Lis
Tamarack's Alaska Summer of 2013
46 days by bus from Detroit to the Wilds of Alaska
(with travel stops in Western Canada and Northern US)
Ice Climbing, Sea Kayaking, Salmon Fishing, Backcountry hiking and much more.
Welcome Home!


Detroit Neighborhood
Congrats to Mike Duggan for his success in this week's Detroit Mayoral primary race.  Though he was a write-in candidate with complications of a last minute write-in stooge, (Barber) Mike Dugeon, (the legit) Mr. Duggan won an overwhelmingly percentage (53%) of the votes with Benny Napoleon at a distant second.  The (runoff) November election will determine the Mayoral winner but the current Bankruptcy and Emergency Manager (Kevin Orr) might have more influence on Detroit's future.
Friendly Neighborhood
I just love this website of the top 10 Musical Moments on Sesame Street including Paul Simon, Ray Charles, Billy Joel and my favorite (no. 9) Jason Mraz. I hope some of your favorites are included too:  http://tinyurl.com/top10-SesameStreetMusicMoments
Unfriendly Neighborhood
With all of the negative PR Israel gets from the media, an emphasis on something positive is due.  Each day, Israel's hospitals heal Arab patients from all across the region including many Syrians who have been wounded in their current civil war.
http://tinyurl.com/Israeli-Hospital
Hidden Neighborhood
Last October, 60 Minutes did a heart-wrenching/eye-opening story about the newly re-discovered massive amounts of Nazi documentation housed in Bad Arolsen, Germany.  They brought 3 survivors to the warehouse and showed them material about their past that they, themselves, weren't even aware of.  All Holocaust deniers should be forced to view the 50 million pages (shelving 16 miles long!) of historical evidence that was meticulously kept for the purpose of proving success of their extermination plan. Thank God they failed yet, devastatingly, not before 6 million Jews (plus several million Soviets, Polish Citizens, Yugoslavians, Gipsies, Homosexuals and mentally/physically disabled men, women and children) perished. Here is the (13 minute) clip:  http://www.youtube.com/watch?v=EoNdL3nFKWw
Dangerous Neighborhood
Have you even wondered how the State of Israel succeeded in 1948 against ALL odds to fend off 13 warring armies, which included 6 Arab Countries (ie. Egypt), 5 Arab volunteer entities (ie. Muslim Brotherhood) and 2 unconventional armies (ie. The Holy War Army). Miraculously, diaspora volunteer fighter pilots halted the Egyptian forces with antiquated Soviet airplanes. This set a much needed (though unexpected) victory for the rest of the battle. For more details, I know you'll find this (8 minute) Documentary Trailer very interesting: http://vimeo.com/54400569
 Lovely Neighborhood
Some dispute the Shark part, insisting Bull Sharks do inhibit ourGreat Lakes, but either way, I feel its a mitzvah to add
 some Michigan-lovin to these messages.
Wishing you and your loved ones a Sweet and Peaceful Shabbat Shalom,
Lisa
P.S. Bonus video of the week: http://www.aish.com/sp/pg/Maccabeats-Brave.html
I hope you enjoy this very creative new musical message from those talented Yeshiva U. a cappella singers, the Maccabeats. Though it looks like they are playing instruments in this youtube, in fact they are not.  Also, part is filmed in Central Park (I think) but can you identify the other beautiful location…I can't.
SOAP BOX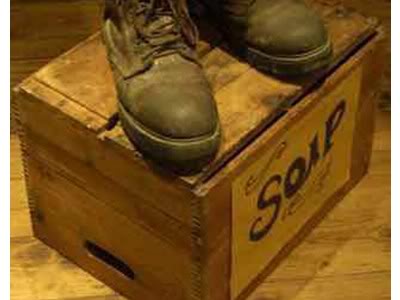 Condolences to Lori and Steve Weisberg and their family on the passing of Lori's mother, Mary Schwartz.  May her memory bring comfort to her family during their time of sorrow.

Bravo to Animals lead singer, Eric Burdon, who (after threats and intimidation from the Boycott Israel misfits) DID perform the hit single "House of the Rising Sun" (among many other songs) in Israel last week.

Check out this newly launched interactive website about one of the great global Jewish leaders of the 20th century.  Detroit's very own,Max M. Fisher. http://maxmfisher.org/

Here are 3 ways to Support Congressman Gary Peter's campaign for US Senate.  For donations, directions, RSVPs and more details, please contact Elisa Malile 248-799-0850 or malile@petersformichigan.com We plan to attend these events but there are many more all over our State that Elisa can tell you about.

Tuesday Sept. 3rd

5:30-7:00pm

Mex

The brand new highly anticipated & acclaimed Mexican Resturant

6675 Telegraph Rd. (south of Maple)

Hosted by Jim Bellinson

Sunday Sept. 22nd

11:30-1:00pm

Home of Rachel Bendit and Mark Bernstein

Ann Arbor

Monday Sept. 30th

8:00-9:30am

Home of Marcie Orley

Franklin

Mothers, Daughters, Sisters, Friends

Henry Ford Hospital Fundraiser

Wednesday Oct. 2nd

10am-3pm Luncheon and Boutique

Shenandoah Country Club

Guest Speakers, Giuliana and Bill Rancic

Purchase tickets online: http://www.henryford.com/MDSF

4 Israeli teams will compete in this year's Windsor International Children's Game Aug. 15-19.  If you are interested in cheering them on (they could use the support), please check out the website: http://www.icg-windsoressex2013.com/

For more info please contact Deborah Livneh 1-519-562-1820 or deborah.livneh@dlhigroup.com

 
To this week's celebrants;
May your birthday bring health, humor, happiness and love:
Aug. 10th
Andy Levin
Susie Sillman
Aug. 11th
Ron Siegel
Aug. 12th
Daniella HarPaz Mechnikov
Shlomi Hamer
Aug. 14th
Hy Safran
Jeanne Maxbauer
Aug. 15th
Miriam Liebman
And
Aug. 6th
Andy Warhol
( would have been 85 years old)

Andy in Detroit in the mid 1980s
Please let me know if I've missed you or your loved ones.