Dear Friends and Family,
Data Mining
Balance is the KEY.  This week's main controversy is supported and reviled by equal "enemies". Glen Beck and Michael Moore BOTH call Whistleblower Snowden a hero, while Bill Maher and John McCain BOTH support the NSA's mining tactics.  I agree with Pres. Obama's statement that "We can't have 100% Security AND 100% Safety".   Sadly, we live in a Terrorist Era, where extremist devalue human life and ignore rules of war.  We are a Democratic Country with a legitimately elected President and Congress (including sufficient checks and balances and an accountable Court System) who we must trust to keep us safe with legal actions.
UN News
How and why do some people become self-hating Jews.  This would be my definition of Professor Richard Falk who continues to misrepresent facts of the Israeli-Palestinian situation as his UN role to monitor Human Rights in the Palestinian Territories (fueling continued hatred for Israel). Thank goodness for Hillel Neuer and his Non-Governmental Organizatoin UN Watch for discrediting Professor Falk: http://www.youtube.com/watch?v=3o2regmDlyQ
Mary Antoinette Perry
Who is this women you ask…well if you watched last Sunday's awards telecast, you still might not know that Mary Antoinette Perry is the namesake for The Tonys.  Ms. Perry founded the American Theatre Wing in 1939 and after her death in 1946, the ATW starting giving Tony awards in her memory.  I look forward to our next NYC visit to see Best Musical Kinky Boots with applauds to Cyndi Lauper as the first solo woman to win the Tony for Music and Lyrics.
New Jobs
Good luck to John Oliver as he sits in for Jon Stewart at the Daily Desk. Good luck to Jon Stewart as he directs (and wrote) the film Rosewater about the true story of a jailed and tortured Iranian journalist. The filming will take place in the Middle East (presumably Jordan) but I wouldn't be surprise if they use some Israeli locations as well.  After all, safe Middle East Locations are limited.  Also taking on a new job is Samantha Power as US Ambassador to the United Nations (replacing Susan Rice). The old adage of 2 Jews, 3 opinions holds true for Ms. Power's support.  The Republican Jewish Coalition and the ZOA are against her appointment yet the ADL, Alan Dershowitz and Rabbi Shmuley Botaech are all supportive and convinced she will well represent the US and well support Israel.
Bye, bye Ahmadinejad
There were 7 Iranian candidates for today's presidential elections but for political reasons, the "most reform" guy dropped out of the race to support the "least conservative" guy.  Now these terms are used VERY loosely as all of the candidates needed the blessing of the Supreme Leader Ayatollah Ali Khamenei who ultimately runs the country. Though Iran will have a new President, its policies against Israel and for Nuclear power will remain the same.
Good riddance to this Punim.

Do you think he understands hand symbols?
Andrea
The first named storm of the 2013 Atlantic Hurricane Season hit North Carolina this week with minor damage.  Though Andrea was timid we hope her future pals are kind to our coast during the next several months of Hurricane Season.
Health
Bravo to Gov. Snyder for supporting the Expanded Medicaid bill even-though local Tea Party members threaten their future support. Our Governor understands (both financially and ethically) the Right thing to do for the (close to) 1/2 Million (near poverty) Michiganders who are in desperate need of access to Health Care.
Israel News
Google has purchased (Israeli) Waze for $1.3 Billion.  Since Waze is an Israeli company, do you think our BDS (Boycott, Divest, Sanction) "friends" will also boycott Google.  Soon, to shun all things Israeli, you'll need to live under a rock (which is where they belong).  If you haven't tried the Waze app, I highly recommend it.  It, not only, is a great navigational tool but it also provides (real time) crowd-sourcing traffic patterns (accidents and slow downs) so you can switch your route before you get stuck in the middle of a highway parking lot.
Sudan Supporter
Speaking of BDS, here is someone who experienced a devastating life in Sudan of torture and slavery yet understands that Israel is a beacon of hope, light and refuge for many oppressed people: http://www.youtube.com/watch?v=QMElbNh1JvM (yet, Israel is a tiny state and sadly can't possibly absorb all those who seek her shelter.
Wishing you and your loved ones a Sweet and Peaceful Shabbat Shalom,
Lisa
 Dad's are great role models.
Happy Father's Day! 
Bonus Video: If you stayed up till 12:30 Wednesday night (like I did), you'd have seen this GREAT (hour long) episode of The Cobert Report featuring Sir Paul McCartney.  If you didn't here's a 2nd chance: http://www.colbertnation.com/full-episodes/wed-june-12-2013-paul-mccartney  Enjoy!
We head to Vienna this summer to see the Mestro in one of his "Out There" concerts. I'll report back…
SOAP BOX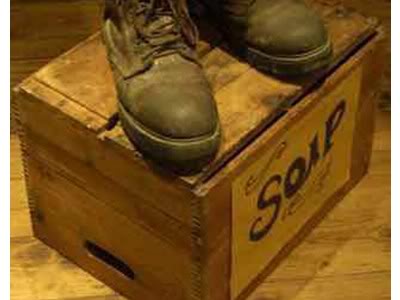 Condolences to Terri and Rob Roth (and family) on the passing of Rob's mother, Edith Roth.  May her memory bring comfort during their family's time of sorrow.

Oops, I spelled Congressman John Dingell's name wrong last week but his service to Michigan is still breaking records.

Thank you Ruth Messinger (of American Jewish World Service) for coming to Michigan to honor Patti Aaron and to share your life's work of easing Human suffering all over the Globe.  If you missed her visit, please check out the website at: http://ajws.org/

Happy Birthday!

 
Birthdays of the week:
June 9th
Dan Bickmore (spelled wrong last week)
June 14th
Hilary Shaw
Happy Flag Day
June 15th
Jessica Curhan (good luck in Israel)
Lisa Shiffman
Lori Rashty
June 16th
Harriet Orley
Todd Sachse
Happy Father's Day
June 17th
Vivian Henoch
June 19th
Barbara Zaltz
Josh Opperer
June 20th
Debra Cohen
Shelley Wainer
Shelley Wright
Hannan and my 31st Anniversary
Also, Congrats to all of this year's High School Grads!