Dear Friends and Family,
NYC
Most of this week was spent in New York as I attended the National Women's Philantropy Retreat.  Other highlights included Tom Hanks in Nora Ephron's Lucky Guy, plus the Israel Parade, to wave at dignitaries like Gov. Coumo, Sen. Schumer and Anthony Weiner but most importantly our daughter staffing her Federation contingent.  I also had fun candy shopping at Dylan's, yogurt eating at (40 carrots) in Bloomingdales and perusing the street fair on 3rd.  But, one of my favorite activities was watching the cat and mouse game played by pedestrians and drivers as each dangerously defended their territory.
Farewell
NYC was snarled the day I left as New Yorkers and New Jerseyans paid tribute to Sen. Frank Lautenberg, the oldest living Senator in recent history (age 89).  We also lost Jean Stapleton this week as she was best known for her "dingbat" Edith Bunker character (though she was no dummy).
Leaders
From the oldest living Senator to the longest serving Congressman… Congrats, to our own John Dingle for his record breaking (20,998 days… that's over 57 years) serving our great State of Michigan.
Amazing
The Miami Dolphin cheerleaders created a tantalizing video for our soldiers in Afghanistan and our soldiers returned the favor.  I think both men and women will really enjoy this video. (Thanks, Sheri Schiff)
http://www.youtube.com/watch?v=H96-TwrwY7M  and now to cement this song in your head even more, please enjoy this orchestral version of the same song.   http://miniurl.com/92vM
Israel Performance
"I look forward to my first visit to Israel. Music is a universal language that is meant to unify audiences in peace and love, and that is the spirit of our show."  – Alicia Keys
Bravo to Alicia, for educating herself and wisely choosing to visit our Peace-seeking homeland of Israel.
Healing
One fact that Ms. Keys may have read is that Palestinians are being cured of many deadly deseases at Israeli hospitals all the time.
http://www.scoop.co.nz/stories/WO1305/S00631/israeli-hospitals-medical-care-for-palestinian-children.htm
Instead of the above truth, hateful lies that ensues violence gets reported as fact like this one on the internet with no accuracy to its claims what so ever, yet people read it, believe it and spread its evil message:
http://www.presstv.ir/detail/2013/05/27/305777/israel-poisons-gazan-patients/
Spreading
Turkey is the lastest country in "The" neighborhood to experience mass anti-government protests.  The Turkish Tourism board has been flooded with cancellation of conferences and conventions.  The protests started with environmental concerns to save 600 trees in Istanbul but quickly morphed into a soap box (with a cross-cultural and varied societal spectrum of people) gainst the increasingly conservative and autonomous direction that Prime Minister Erdogan is taking the country.  Let's pray this country does NOT follow the death toll example of its neighbors.
Dumpling
Do you know how to spell the Yiddish word for Matzah Ball?  If you do, you could have won this year's Scripps National Spelling Bee as the final word which provided the (13 year old) Arvind Mahankali the grand prize was KNAIDEL.  What a perfect way to end this week's Shabbat message.
Wishing you and your loved ones a Sweet and Peaceful Shabbat Shalom,
Lisa
P.S.  Rabbi Jason Miller came through again with another VIP Shabbat Shalom greeter.  This one is for all you sports fans, enjoy:
http://www.youtube.com/watch?v=d_6vl9fUOyY&feature=em-upload_owner
P.P.S. Bonus inspiring video about the power of music and recycling.http://www.youtube.com/watch_popup?v=UJrSUHK9Luw
Thanks, Atlanta Ross family
SOAP BOX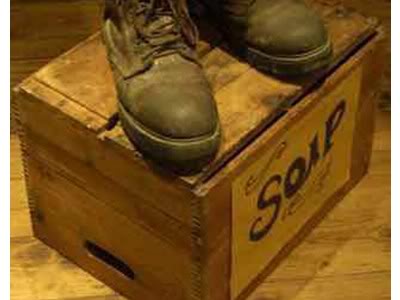 Condolences to the Wolberg Family on the passing of (77 year old) Jerry Wolberg. May his memory be a blessing to those in mourning.
Mazel Tov on the engagement of Yami and Elly in Jerusalem.  We send our love to the whole Levin Family (Susan, John, Channa and "Little" Ari).
Good luck to Team Alex (David, Beth…) on this weekend's crazy Up Hill Boyne Bike Ride.
May the new Cookapoo Puppy love his new home with the Orley Family.
Looking forward to seeing many of you on Sunday to support Congressman Gary Peters in his US Senate race.  Last minute attendees welcome. Please call 248-799-0850 or email info@petersformichigan.com
Here is one of the many reason's I support Congressman Gary Peters.  He is taking on the fight to End Citizens United.  To help this cause, please sign this petition (I did):
http://petersformichigan.com/landing/e1306cue/
Good luck next week to High School students (mine included) on your final exams of the year.
One last Mazel Tov to Patti Aaron on receiving JCRC's Activist Award next Wednesday evening June 12th @ 7:00pm with guest speaker Ruth Messinger(President, American Jewish World Service).  Two superstars in one room…hope you can join us. Please call 248-642-5393 ext. 5 or visit detroitjcrc.org for more info about the event.
 All the best to this week's celebrants:
June 1st (from last week)
Wyatt Levin
June 7th
Susie Feldman
June 8th
Marla Folbe Butler
June 9th
Dan Bickman
June 10th
Hilary King
June 11th
Lisa Langnas
Rob Orley
June 13th
Ilana Mark
Jennifer Levine
Please pardon all errors (typos, gramatical or missing acknowledgements) due to my human condition of imperfection.  I encourage replies with corrections.