Dear Friends and Family,
Tea Party
Apparently, 8 years is all Minnesotans will get from Congresswoman Michele Bachmann as she has decided (this week) to bow out of the 2014 election.  Her extreme Right-Leaning views have crowned her Tea Party Queen, but hopefully the tides are turning so more sane voices can return to the Republican Party.  I would assume Ronald Reagan would give his "thumbs up" to this hopeful trend.
Bad Neighborhood
An underestimated count of 70,000 lives have been lost in the last two years of the Syrian Civil War.  Now, Lebanon's Hezbollah wants to add to that count as they have inserted their presence to protect the diabolical President Bashar al-Assad.  Too bad we can't go back in time to the Biblical era to suggest the peaceful Caribbean neighborhood as our Jewish Homeland.  Is there some unforeseen reason we are smack dab in the middle of the volatile Middle East.
Insane
Iran is creating Nuclear Weapons (everyone knows that).  The UN is crazy (everyone knows that, too).  So logically,  Iran has been appointed CHAIR of the UN's Conference on Disarmament.  How insane is that?  Bravo to 72 congressman (including our own Gary Peters) for requesting the UN to re-think this insulting appointment. Double Bravo to the US and Canada for boycotting the Disarmament Conference, yet this surely won't help the true problem of proliferation
Summer Songs
As Memorial Day marks the beginning of Summer, here is my (and Rolling Stones') tribute to the top 10 Summer songs.  Can you guess what comes between #10 Janis Joplin's "Summertime" and #1 Lovin Spoonful's "Summer in the City".  Follow this link http://www.rollingstone.com/music/pictures/readers-poll-the-10-greatest-summer-songs-20130522 and click the red arrow in the website to see all 10 songs. My favorites were numbers 3 & 5.
Carol and George
Speaking of music, Mazel Tov to Carol King for breaking that glass ceiling as the first woman to receive the coveted and prestigious George Gershwin prize.  She was surrounded by talented friends like James Taylor and Billy Joel as President Obama recently presented her with the prize at the White House.  Past recipients are all favorite musicians of mine including: Paul Simon, Stevie Wonder (misguided regarding Israel), Paul McCartney and Burt Bacharach.  To view the White House performance, please click on this PBS website: http://video.pbs.org/video/2365018129
Cup Pursuit
Red Wings were so close…but no cigar.  Mazel Tov to Chicago friends and good luck pursuing Stanley.
Strange Trivia
It turns out Shabbat and Gefilte Fish could be responsible for our affection of Pee Wee's Playhouse as it saved his father's life during wartime:
http://thejewniverse.com/2013/pee-wee-hermans-crazy-dad/
Weekly Reason
To remind most of you, the original and main intent for these weekly emails is to reach out and say Shabbat Shalom to those near and far.  I found this video that gives my message in various forms.  Enjoy:
http://www.youtube.com/watch?feature=player_embedded&v=cfkiok940lU
Wishing you and your loved ones a Sweet and Peaceful Shabbat Shalom,
Lisa
SOAP BOX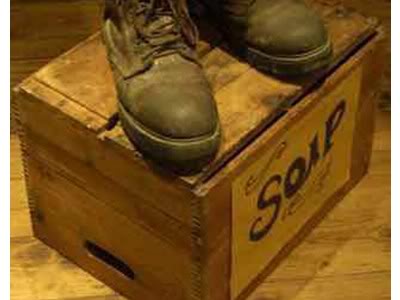 Condolences to Robyn Lederman and Dr. Ron Lederman (and their families) on the passing of their beloved father, Dr. Robert Lederman.  May his memory bring comfort to his family during their time of sorrow.

Condolences to Marcia Seigerman on the passing of her mother-in-law, Victoria Ester Seigerman.  My thoughts and prayers are with the family at this time.

Condolences to Lynn Obron (and family) on the passing of her father, Joe Greenberg. May his spirit and memory comfort his family during their time of mourning.

Mazel Tov to Vered and Tomer Zur on their new baby boy born on Kibbutz Ein Hashofet.

Mazel Tov to Dr. Gary Langnas (including Lisa and family) on Gary's June 6th Israel Bonds honor.

Yasher Koach (Congrats) to our Jewish Community 2013 Awardees: Ilana Liss (Mark Award),  David Kramer (Wetsman Award), Amy Shefman (Greenberg Award),  David Magidson (Maas Prize), Ron Charfoos (Lifetime Achievement Award) andBarbara and Irving Nusbaum (Lifetime Achievement Award).  It was an honor to help present their awards to them this week.

The race is on as (friend) Mark Schauer throws in his hat for our Michigan Governor's office.

Speaking of races, thanks to many of you who have already responded to attend theJune 9th (1pm) fundraiser for Gary Peters' senate campaign.  If you are interested, please call 248-799-0850 or email info@petersformichigan.com
Happy Birthday this week to:
May 29th
John Fitzgerald Kennedy (would have been 96)
May 31st
Bassie Shemtov
Irvin Kappy
Lisa Leve
June 2nd
Sue Curhan
Mike Binder
June 3rd
Joel Kelman
June 4th
Carly Mark
June 5th
Chris Mark
Janie Liebowitz
June 6th
Carli Siegel
Please pardon all errors (typos, gramatical, missing acknowledgments or insulting opinions) due to my human condition of imperfection.  Feel free to correct my mistakes.