Shabbat Shalom May 3, 2013
Dear Friends and Family,
The final frontier has finally be defeated.  Bravo to NBA athlete, Jason Collins, for bravely coming Out of the Closet and proudly walking into the Locker Room as the first openly gay major league athlete.  The tides have turned on this issue with more understanding and less prejudices so some day soon Gay Rights Equality will be the norm and not the the struggle.
It's astonishing that in the 21st century of our modern advanced country, there are still racially segregated activities but that is exactly the case for the High School Proms (organized by parents) of Wilcox County, Georgia.   That is until this year when some fed-up students decided to organized the first integrated Prom of Wilcox County.  Bravo to these young social activist.
Condolences to the 410 lives lost in the Bangladesh garment factory building collapse. Since there were 1000s of workers in that building, most likely that death toll will continue to rise. The property owner may also loose his life over this incident as the outraged Bangladeshi public demand the death penalty.
Last Saturday evening we experienced a double bonus night as we helped support the Food Rescuing Mission of Forgotten Harvest while being entertained by the comic genius of
Martin Short.  Not only was he hilarious, he was also gracious as he accepted my request to wish all of you Shabbat Shalom:
http://www.youtube.com/watch?v=fActR0PvUpw&feature=youtu.be
Congrats to the new King of the Netherlands (their first king 123 years as all others have been queens), Willem-Alexander of the House of Orange-Nassau (yes that is his real name though it sounds more like an Orange Julius Stand in the Bahamas).  King Willem-Alexander is the youngest monarch in all of Europe and far less "Royal" than his neighboring monarchs.
The Netherlands may have had Women-led Royals for over 123 years, but street names in Germany lacked a female presence until recently.  However, the edict to require ONLY Female names for new Streets or Squares has bumped up against the Jewish Museum's request to name their Square after the 18th Century Philosopher Moses Mendelssohn, who professed tolerance and understanding.  After much debate and discussion, a compromise was reached to include both Moses Mendelssohn and his wife Fromet Guggenheim Mendelssohn as the new name of the square.
Yasher Koach to the US Holocaust Memorial Museum for 20 years of preserving our past, teaching tolerance, disputing deniers and (hopefully) safeguarding our future from genocide.
Keep your family safe and encourage Seat Belt use by watching this brilliant, moving and touching short video: http://www.youtube.com/embed/h-8PBx7isoM
Wishing you and your loved ones a Sweet and Peaceful Shabbat Shalom,
Lisa
SOAP BOX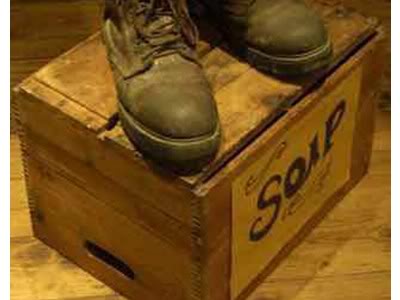 Welcome to the world and family, Genevieve Dahlia Berg,  3rd child and 1st daughter of cousins Seth and Lorelei Berg.  We can't wait to meet you.

Please join us in support of Gary Peters (current US Congressman and dear friend to many of us) in his effort to represent our State in the US Senate at the premier fundraiser graciously hosted by Jennifer and Brian Hermelin on Sunday June 9th (1:00-3:00).  For more info or to RSVP: 248-799-0850 or info@petersformichigan.com

Please help support The Joy Project sponsored by Jewish Family Service.  As Mother's Day approaches, this is a wonderful opportunity to honor your mother or any female in your family as donations to the Joy Project will benefit the deserving mothers that Jewish Family Service helps all year long.  For more info or to make a tribute, please call 248-592-2339 or visit http://www.jfsjoyproject.org

Comedian Mark Schiff will be performing Monday May 6th @ 7:00pm @ Mark Ridley's Comedy Castle in Royal Oak in support of Aish Detroit.  For more info: 248-327-3579 or http://www.aishinthewoods.com

Happy Birthday to the following friends who are celebrating this week.  I'm trying something new with the birthdays even-though some of you (JW and HS) prefer the old way.  I like to shake things up a bit with these emails so they don't get old and boring.
May 1st
Danny Kukes
Gail Mondry
Leo Maxbauer
Michael Singer
Sophia Ruiz
May 2nd
Zoey Spiegelman
May 4th
Joey Selesny
Laura Zausmer
May 5th
Dan Ruiz
Mark Milgrom
Matt Kletter
May 7th
Jeff Kepes
Steve Mieswitz 
May 9th
Julie Bodnick
May 8th
Julie Edgar