Shabbat Shalom March 15, 2013
Dear Friends and Family,
A white puff of smoke emerged from the Sistine Chapel on Wednesday announcing the selection of the new Pope. Mazel Tov and good luck to Pope Francis I.  That's Francis The First as this Pope (the first from Argentina who by the way loves soccer) has chosen a name that has never been used before.  Does this send a message that his Papacy will bring on a new era for Catholics in this century?  By the way, during his first day as Pope, he invited the Chief Rabbi of Rome to his inauguration and suggested efforts for future collaboration.  Also, the Jewish Community in Argentina had a friendly relationship with him during his cardinal days in Buenos Aires.  Refreshing hope is on the horizon.
Bravo to US Attorney (and friend) Barb McQuade and the Jury for finding Kwame Kilpatrick and Bobby Ferguson guilty of "ripping off" the businesses and residents of the City of Detroit. Barb said it best "Candidates should seek public office to make a difference, not to make money for themselves."
I can't wait for you to enjoy this hilarious parody which marries Les Mis and a Gluten Free diet. I laughed out loud when I first viewed it and I'll be shocked if it doesn't bring a smile to your faces. Enjoy:
http://www.youtube.com/watch?v=k9QbC41oQRo&feature=share
Warning, dear friends, this next issue will be a bit Right leaning.
Absolutely, positively NOTHING can stay the same.  We live in a world that is in a constant state of change.  It is better to accept that fact than fight it.  The City Council of Detroit must accept the fact that things must drastically change in order for things to drastically improve.  Fighting against the Emergency Manager (which is necessary due to the decades of total disregard for the well-being of City) is futile. We can not have a Great State without a Great City.
Warning, dear friends, these next two issues will be a bit Left leaning.
Yes, we need to cut our Federal Spending.  Yes, we also need to increase our Federal Income (by eliminating the tax avoiding loopholes).  A compromise to balance our budget is Overdue. Unwarranted (across the board) cuts will only lead to disastrous effects to our society.
Here are a few Sequestration Cuts to be concerned about:
$1.6 Billion from Air Traffic Security and Air Traffic Control
$700 Million from Disaster Relief (FEMA)
$500 Million from Disease Control
$300 Million from Food and Drug Safety (FDA)
$300 Million from Mental Health Service (our leading cause of mass killings)
$1.1 Billion from Scientific Research
$79 Million from Embassy Security (great way to protect another Benghazi)
$2.6 Billion from Education Programs (US kids are ranked 25th in Math among other nations)
$2.8 Billion from National Institutes of Health
$2.5 Billion from Section 8 Rental Assistance
Hydraulic Fracturing can be devastating to our environment.  It is a method used to extract gas and petroleum from rock by drilling pressurized fluids into the subterrarium layers of (Mother) Earth. This action can cause Ground Water Contamination, Risk to Air Pollution and surface contamination from spills and back-flow. In other words, Water, Ground and Air pollution. Some countries like France have already banned the practice. Yoko Ono and Sean Lennon teamed up with friends to create this catchy video requesting States to "Please Don't Frack My Mother".
http://www.youtube.com/watch?v=8zeldweayF8
I leave you with a wonderful example of the everyday beauty that is created in the small and constantly criticized State of Israel:
http://www.youtube.com/watch?v=tzwWskM4hN8
Who apparently has formed a centralist government with Bibi and Yair.  And for the first time in 30 years, it excludes the Ultra-Orthodox parties.
Kol Hakavod.  The new party should be in place just in time to greet President Obama next Wednesday.
Wishing you and your loved ones a Sweet and Peaceful Shabbat Shalom,
Lisa
SOAP BOX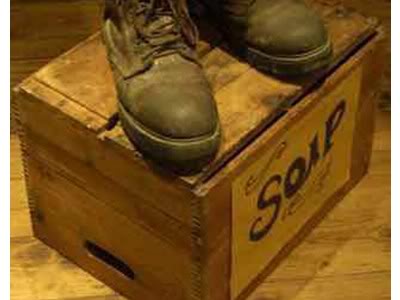 Condolences to Linda Zlotoff on the passing of her beloved mother, Joyce Yale.  May her memory be a blessing during this time of sorrow.

Please join the Women for (Gary) Peters Reception at the home of Treger Strasberg this Sunday March 17th (1:00-3:00pm). For details and more info: 248-799-0850 or elisa@petersforcongress.com

My favorite flowers.  Thanks Neal for sending me this image.