Shabbat Shalom April 6, 2012
Dear Friends and Family,Was the Last Supper actually a Seder? Most likely it was, though they didn't eat Gefilte Fish or hide the Afikomen. We started re-telling the exodus story, which is the essence of celebrating Passover, soon after our actual Egyptian Exodus.

Our current day Passover Seder developed after centuries of practice and will continue to evolve into the future. The Haggadah (our Seder guide book) was first developed after the destruction of the 2nd temple and has morphed throughout the years to reflect our current customs, concerns and issues. Today, we eat Brisket and Matzah Ball Soup though, back then, our ancestors ate mostly lamb they sacrificed from the day before.

While researching this week's email, I discovered these interesting holiday tidbits. Some Christians also celebrate Passover during Holy Week to connect to the roots of their religion. Also, Lydian and Tunisian Jews think the afikomen wards off sea-sickness and Polish Jews hang a piece of the afikomen on their wall as they believe it will provide protection. Lastly, Jews of North African heritage celebrate the end of Passover with a full day party call Maimouna with sweets and treats (though they are made without flour since preparations take place during Passover).

As we gather around our Passover and Easter tables surrounded by family and friends, may the power of our collective prayers help end our current day plagues of hunger, abuse, torture, poverty, brutality and oppression.

Wishing you and your loved ones a Sweet Passover and Easter Holiday as well as a Peaceful Shabbat Shalom,

Lisa 

Bonus video on tricks of the trade for making award winning matzah balls: http://www.aish.com/h/pes/r/Tips_for_Making_Perfect_Matzo_Balls.html
SOAP BOX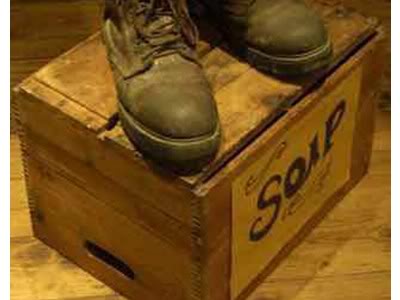 April 15th Jewish Women's Foundation
Sunday April 15 "Miss Representation" 3:00-6:00pm. Seligman Arts Center at Detroit Country Day sponsored by the Jewish Women's Foundation.https://action.jewishdetroit.org/events/wlw/jwf-wlw-register/

April 22-29 Bookstock
Please shop (donate and volunteer) at this year 10th anniversary of Bookstock at Laurel Park Place in Livonia. http://www.bookstock.info 248-645-7840 Ext. 365

April 24th Planned Parenthood
Hope to see you at the Planned Parenthood Luncheon on April 24th with guest speaker Rosie Perez. For more info, email Leigh.Krauss@ppmchoice.org or clickhttp://www.plannedparenthood.org/midsouthmi/

April 25th AIPAC
Hope to see you at the Michigan Annual Event at the Suburban Collection Showplace in Novi to hear guest speakers Ambassador Dennis Ross and AIPAC exec. Howard Kohr (in my opinion one of the greatest Israel advocates). If you would like to join our table, please let me know.

April 29th Stretch to Help
Pledge $18 or more to our community's umbrella organization Jewish Federation and participate in various health classes through out of community. Please register athttp://stretchtohelp2012.eventbrite.com/

Condolences to Randie Levin and her family on the passing of her mother, Celia Bresbis. May her memory bring comfort in their time of sorrow.

Condolences to Elaine Driker on the loss of her brother, Fred Zeidman. Wishing Elanie and her family comfort in their time of mourning.