Shabbat Shalom
Peace on Earth
December 25, 2015
Dear family and friends,
"Peace cannot be kept by force; 
it can only be achieved by understanding." 
~ Albert Einstein – 
Peace
May this holiday season and our new year of 2016 be blessed with more Understanding, Cooperation and Kindness. We need less Hatred, Bigotry, Greed which are all evil forces that bring about war, bloodshed and sorrow…unless of course, The Force is of Light and Goodness like the Jedis possess. Yes, we saw Star Wars last weekend and it brought back memories of the original 1977 film (episode IV, A New Hope). The mysteries and connections of this new episode (VII, The Force Awakens) keep you thinking till the very end when Rey's father is foreshadowed. The film will break all box office records as the franchise is a goldmine for new owners, Disney.
Security
Helping to end destructive rhetoric needs more voices like (US Attorney for Eastern District of Michigan) Barb McQuade. Bravo to her Free Press opinion on how anti-Muslim speech is threatening our National Security and is immoral, bigoted and damaging. Wise words according to Barb…"when it comes to national security, united we stand, divided we fall"
Freedom
Fear and ignorance fuels divisiveness and the country ofBrunei is feeding right into these irrational fears with their ban on Christmas.  Remember when the Sultan of Brunei was the richest man in the world, well now he's only the 4th richest Royal in the world and with oil values declining, so too is he wealth.  But this hasn't stopped him from declaring Christmas songs and decorations damaging to the Muslim faith.  About 32% of Brunei (pop. 429,000) is non-Muslim, yet obviously religious freedom is vacant in the country.
Hope
After 5 years of a bloody civil war and 100s of 1,000s of displaced refugees, the world and the UN have finally decided to help resolve the conflict in Syria with a joint resolution orchestrated by US and Russian efforts. There are too many cooks in this kitchen between Russia, US, Iran, Saudi Arabia and Assad himself for any easy accord to occur, but more power to the forces to help get this trainwreck off its disastrous track.
Holiday
The UN is housed in New York City where various religious holidays are widely observed; where all school are closed on Good Friday, Eid al-Adha, Rosh Hashana and Yom Kippur . But for the 70 years of the UN's existence, Christian and Muslim holidays were recognized on their calendar but they have never acknowledged any Jewish holiday…until this week. Yom Kippur is now an official holiday at the UN with the support of 32 Ambassadors but of course there were objections. Ali Abunimah, leader of the BDS movement stated "Making Yom Kippur a UN holiday to honor the genocidal 'state' of Israel would be sure way to increase global anti-Jewish sentiment."   Isn't it so sweet how he is concerned about increased anti-semitism?
Teresa
Pope Francis acknowledge the 2nd miracle to the road to Sainthood for Mother Teresa. In 1979 she received the Nobel Peace Prize for all her work with the impoverished.  If all goes well, she will be canonized Sept. 2016. She was a role model while living and as a Saint, she will continue to inspire good deeds to all.
Jerry
Jerry Seinfeld performed 4 sold-out shows in Israel this week to 44,000 lucky ticket holders. His aspiration to become a comedian was ignited when volunteering on a Kibbutz in 1971. His 90 minute show was well received as a good time was had by all in attendance.
NYC
We are headed to NYC midweek so this email was sent to the system Wednesday evening.  Any big news that may have happened after that will be included in next week's email. As you read this, we'll have attended David Broza's annual 92nd Street Y "Not exactly Christmas Eve" concert. Also, we plan to see the Play of the Century, Hamilton, (on Sunday) but there is another play creating chatter. A revival of Fiddler on the Roof opened recently to rave reviews and references to current events. Fun Fiddler Facts: Bette Midler made her early Broadway appearance as Tzeitel in the original 1968 production.  Bette is also quoted below in this week's political section.
Hunks
Classics
And this last holiday gift comes from
Paul
and
Ringo
with their announcement that as of Midnight Dec. 24th, all Beatles tunes will be available on streaming services like Spotify, Rhapsody and Google.
"Come Together, right now, over me"
. 
http://tinyurl.com/StreamBeatlesDec-24
Music
I've always loved this holiday classic tune made famous originally by
José Feliciano
 (who we once saw perform on a Kibbutz stage in the 80s). This rendition has a unique and creative spin and seems appropriate for today.
Wishing you a Sweet and Peaceful 
Shabbat Shalom,
Lisa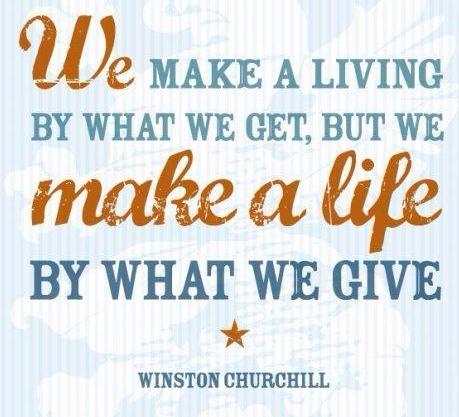 March 9th (Wednesday)
JVS 8th Annual Trade Secrets
Benefiting the JVS Women to Work Program
Temple Beth El
6:00pm
Featuring the inspiring story of Linda Schlesinger-Wagner, Founder of clothing line, Skinny Tees.
April 19th (Tuesday)
Emily Stillman Foundation
Spring Sensation Luncheon
Tam-O-Shanter Country Club
Guest Speaker: Heather Thomson CEO of Yummie, Inc.
May 4th (Wednesday)
Congregation Shaarey Zedek
Lois Linden Nelson Women's World
Honoring Henrietta Weisberg
Featuring Paula Abdul
Save the date. More details to follow
May 7th (Saturday)
Forgotten Harvest 
24th Annual Comedy Night
Fox Theatre
Save the date. More detail to follow
May 13th (Friday)
Planned Parenthood 100 Year Gala
Detroit Marriott at the RenCen
Save the date. More details to follow
May 22nd (Sunday)
Hillel Day School Annual Gala
Honoring:
Beverly & Arthur Liss and Norma & Michael Dorman
For more info, please contact Amy Schlussel
aschlussel@hillelday.org
May 19th-25th
"Becoming American: The Jewish Experience"
Travel opportunity through EMU Alumni Association to
NYC, Philly and DC.
This experience is open to the public regardless of your University Affiliation, religion, race, age, shoe size…
Any questions can be directed to:
jeffrey.bernstein@emich.edu
And for further details of the trip:
Bye,Bye Lindsey
We are down to 12 GOP candidates as Lindsey Grahamsuspended his campaign this week.  Aside from Pataki who is at 0% polling status, Graham was the only "viable" Repub. contender who believed that our climate change was real and manmade.
From the Divine Miss M:
"Wrong Miss Universe crowned last night.  For 2 minutes. Remember when that happened with our President in 2000 & we had to keep him for 8 years" Bette Midler (12/21/15)
Iowa Caucus is Mon. Feb. 1, 2016
New Hampshire Primary (1st in country) Tues. Feb. 9th
Our Michigan Primary is Tues. March 8, 2016.
Presidential Election is Tues. November 8, 2016
1. Hillary Rodham Clinton
2, Bernie Sanders
3. Martin O'Malley
12 Republicans alphabetized (polls are too erratic)
Happy Birthday…
Dec. 22nd
Happy 95th Birthday 
Community Patriarch Joe Orley
Dec. 25th
Steve Fisher
Francine Wunder
Dec. 26th
David Stone
Doug Etkin
Dec. 28th
David Gad-Harf
Jordan Orley
Lori Sachs
Marty Liebman
Michael Jonas
Sheri Schiff
Sheryl Fellows
Dec. 29th
Patti Aaron
Howard Cash
Linda Samelson
Sharon Eisenshtadt
Dec. 30th
Alicia Blas
Lynne Greenberg Obron
Judy Liebman
Dec. 31st
Hannan Lis (My Love)
Deana Lockman
Tammi Freedland
Alicia Nelson