Shabbat Shalom
January 2, 2015
Dear family and friends,
More or Less
As 2015 arrived on our doorsteps, how will we make it a better year than last.  We can increase and decrease those attributes which need adjusting.  I intend to be more patient and grateful (like thanking all our friends and family who helped us ring in the New Year and celebrate Hannan's birthday) and less critical and sensitive (to what people say). Now that I've shared these adjustments with my nearest and dearest, this public proclamation will (hopefully) help me keep my promise.  What are your "more or lesses"?
Family Time
Our Sedona vacation was wonderful… beautiful scenery, delicious food, friendly people and this family hike was unforgettable.
Veganuary
While in Sedona we stumbled upon a free-spirited Vegan restaurant and chocolate shop called 
ChocolaTree
.  I know these themed months can get a bit much, but I would be remiss if I didn't enlighten you about the flavor of this month 
http://www.veganuary.com/
.  Full disclosure, I am not a vegan and eat pretty much everything including vegan meals. There are many external (environmental) and internal (bodily health) benefits of eating vegan but I have zero willpower when it comes to excluding any food from my diet, though I do believe in portion control. On the subject of healthy eating, here are two items to include in your daily intake…
probiotics
and 
dark chocolate
and for more info on both of these topics, check out these websites (thank you Joel Kahn and Josh Fogelson):
Probiotics
Dark Chocolate
Malaysia
2014 was a tragic year for the Malaysian people with 3 plane crashes tied to their nation. Condolences to the family and friends of the 162 passengers on the AirAsia flight that crashed or they suspect may have tried to land on the Java Sea on Sunday. Most likely heavy storms caused the tragedy as the pilots tried to avoid the deadly weather. Rain and wind continue to hamper the recovery as slow progress brings closure to the survivors.
The Vote
The 15 member UN Security Council (thankfully) failed to garner the 9 needed "yes" votes to pass the Palestinian Statehood Resolution which would have required Israel to withdraw completely (without security assurances) from the West Bank within 3 years.  The United States and (thank you) Australia both voted "no".  8 States voted "yes" and 5 abstained.  The US had veto power and would have used it if needed but thankfully Nigeria (directed by President Goodluck Jonathan) changed their vote, at the last minute, from "yes" to abstention.
Criminal Court
Upon his failure to gain UN acceptance, the PA's, Mahmoud Abbas, is desperately grasping at straws as his newest attempt to gain credibility with his people is to implicate Israel on war crimes in theInternational Criminal Court, while opening up pandora's box for the tables to be turn against him. The PA and especially his internationally labeled terrorist partner, Hamas, have stacked the decks with too many criminal acts to even count. We'll see how this "chess" move pans out.
Israeli Pandas
In other Israel/International news, Chinese Pandas will be immigrating to the Haifa Zoo, once Chinese official deem conditions at the zoo acceptable, like weather and access to bambo.  If all goes well, the Pandas will be on loan for 10 years and I'm sure will bring much attention to Hannan's hometown of Haifa.
http://www.bbc.com/news/blogs-news-from-elsewhere-30309033
Wolverines
The big Michigan news of the week is the return of Jim Harbaugh to Ann Arbaugh from former U of M quarterback to NFL coach to the 2nd highest paid College Coach in history.  He will make $7 million his first year (which includes a 1st year bonus) while signing a 7 year contract.  College football is a high stakes passion for many alum who financially support the school as they now rely on Coach Arbaugh to bring the Wolverines back to their glory days.
The List
My final video for this week relates to the "More or Less" suggestions from the first paragraph.  Here are 20 things you should say more often to friends, family, neighbors or even strangers on the street.  And what's great about this humorous yet profound list is the messenger.  He is the kid president of SoulPancake (a cool website I stumbled upon).
I hope you find meaning in these suggestions:
https://www.youtube.com/watch?v=m5yCOSHeYn4#t=141
Music
For this week's musical selections I found these special and exclusive performances of two Broadway songs.  One is very famous and well known while the other is quaint and touching. I hope you enjoy…
Jesse Mueller: "You've Got a Friend"
Benjamin Scheuer: "Cookie-Tin Banjo"
Wishing you and your loved ones a Pleasant and Peaceful Shabbat Shalom and a Happy Healthy 2015!
Lisa
Carl Lippitt (z"l)
Our thoughts and prayers are with dear friend, Pam Lippitt and her brother Barry on the passing of their father, Carl Lippitt.  The funeral will most likely be on Sunday and Ira Kaufman's website will have more details of the time and shiva info.  May Carl's spirit and love bring comfort to Pam, Barry and their extended family during their time of sorrow.
Rabbi Menachem Gottesman (z"l)
Condolences to Malke and Gary Torgow on the passing of Malke's father, Rabbi Menachem Gottesman (z"l). May the Rabbi's spirit, memory and love bring comfort to his family and friends as they mourn his passing.
Joyce Sakwa (z"l)
Condolences to Randi and Stuart Sakwa and brothers Jeffrey and Gary on the passing of their mother, Joyce Sakwa (z"l).  May her memory and spirit bring comfort to those who loved her.
Berta Myerson Molasky (z"l)
Our thoughts and prayers are with Joel and Shelley Tauber as they mourn the passing of Joel's sister Berta Myerson Molasky (z"l).  May her love and memories help ease the sorrow of her friends and family.
Joe Cocker
Condolences to the fans of Joe Cocker as he passed away Dec. 22nd at the age of 70 from lung cancer.  May his musical legacy bring comfort to those who mourn his death. Here is his rendition of "With a Little Help from my Friends" at Woodstock: 
https://www.youtube.com/watch?v=bRzKUVjHkGk
Governor Mario Cuomo (82)
Condolences to the Cuomo Family and the residents of the State of New York on the passing of their former governor and respected statesman. Governor Cuomo led the State for 3 terms from 1983-1995 and passed the baton (via a few leaders in between) to his son, the current governor of NY, Andrew Cuomo.  May Governor Cuomo's legacy and accomplishments bring pride to his family and supporters as they mourn his passing.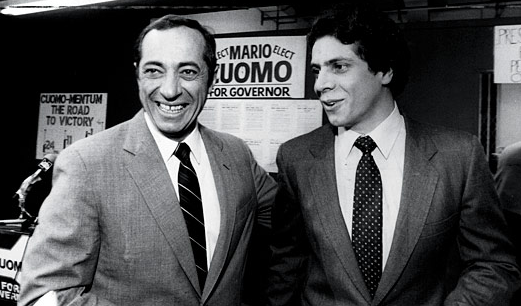 Mario Cuomo 1932-2014
Happy Birthday!
Jan. 2nd
Norman Kaplan (Diane O's dad)
Jan. 3rd
Carla Schwartz
Marilyn Victor
Jan. 4th
Gaby Klein
Aaron Bailey
Jan. 5th
Mataan Lis (our 22 year old son)
Debbie Lederman
Sherry Kanter
Jan. 6th
Lisa Brody
Eric Ersher
Gary Peters becomes US Senator on this day
(we look forward to witnessing this wonderful event)
Jan. 7th
Bill Harder
Sam Kelman
Jan. 8th
Ben Falik
Danny Weberman
Lisa Gottlieb Rotter
Stacy Klein
Linda Zuckerman Klein
Julia Tapper