Happy Hanukah
Shabbat Shalom
December 19, 2014
Dear family and friends,
Hanukah Miracle
Hanukah's miracle is mirrored in this week's big new of normalized relations with Cuba and the release (after 5 years) of Jewish American prisoner, Alan Gross. For 18 months, secret negotiations have been easing our way to this point but experiencing the actual "Friendship" status is quite momentous. Since the year I was born (1960) there has been a trade embargo against Cuba and within a few months, the American Embassy will re-open in Havana.  And guess who was instrumental in the secret talks…yes, that would be my favorite Catholic, Pope Francis. By the way, Pope Francis will be visiting the US next September and he just received several impassioned letters and videos from Detroit Catholic school children to encourage a Motown visit.  Fingers crossed.
Alan Gross arriving back home.
Tradition! 
On this 3rd day of Hanukah, our home will be filled to the rim with our traditional Family Hanukah Party complete with Hannan's (with Neal's assistance) famous Latkes (both regular and sweet potato).  The common theme for Jewish Holidays
is …
They tried to kill us, We survived, Let's eat
. But this holiday is a bit different as the Greeks (in the beginning) were only trying to encourage us to assimilate to their ways, but the
Maccabees
got to a breaking point which created the tension. For more details, here is an interesting 6 minute crash course on the holiday. 
https://www.youtube.com/watch?v=oXV6WdBJw2M
And of course, here are a few of my favorite Hanukah videos:
Shake it off
All about the Nes
Brutal Week
I wish a miracle could have prevented this week's rampant Bloodshed; A mass killing in Philadelphia, a Hostage attack inSidney, but the most barbaric came from Pakistan as Taliban psychopaths wearing suicide vests, machine-gunned a school, killing 132 children, scores of adults and wounding dozens more. The Taliban proudly took credit for this massacre, in essence, justifying the killing of innocent children. It seems Radical Islamization is this era's greatest threat, yet just as we've defeated past threats we, too, will survive this one. Let's hope sooner, rather than later.
Shameful
Shame on the European Court which this week voted to reverse Hamas' status as a Terrorist organization.
This action will only feed the anti-Israel sentiment already exiting in Europe.  During the Nazi era, there was a legitimate movement to free cities and countries of Jews, called
Judenfrei
.  Now, today in 2014, there is a movement to free Israelis (product, culture and people) from European Cities. It's called
Zionistfrei
and here is the article about this racism.
(if it doesn't open the first time because it wants you to subscribe to the WSJ online, just copy and paste it in again and it should open):
http://www.wsj.com/articles/europe-goes-zionistfrei-1418070622
 or you can just google:
Rinsing Israel Out of Europe: The Zionistfrei Movement
Stephen Colbert
I write these emails throughout the week and send them to my Constant Contact system Thursday evening to be delivered to you Friday morning.  But when I say Thursday evening, I mean way before midnight and way before the airing of the
Colbert Report
, so there won't be any videos of last night's final episode after 9 (grateful) years.  But, I did find this proof that even Stephen can't resist his own humor with evidence of these laugh attacks.
http://www.rollingstone.com/tv/videos/stephen-colbert-colbert-report-supercut-20141218
Farewell and much thanks to Mr. Stephen Colbert for bringing humor and satirical education to the masses. I look forward to watching him take his new seat on May 20th when he replaces David Letterman.
Politics
As the 113th US Senate closed up shop and the final bow for
Senator Carl Levin
was applauded, the other chamber was bidding farewell to
Congressman John Dingell
as he cast his last vote as the longest serving congressman during his 59 year service. The next day he was admitted to the hospital (where he will recoup for 3 weeks) with a fractured hip, though his creative juices were still flowing with his last holiday Dingell Jingle in office.
http://tinyurl.com/DingellJingle
And speaking of politics, the media shifted gears toward the third Bush to consider dibs on the Oval Office. This week Jeb Bush dipped his toe in the presidential campaign waters to see if its warm enough to take the dive. Will we have a deja vu Bush v. Clinton 2016?
Congressman John Dingell and Senator Carl Levin
Books
If you are one of the lucky few who will be traveling on vacation this season and are looking for a good book to read, here is a complete and interactive list of suggestions (history, art, comedy, memoirs, cookbooks, tech, mystery…):
Music
The
Rock and Roll Hall of Fame
announced it Class of 2015 this week including
Sting, Bill Withers, Lou Reed, Green Day, Joan Jett
and a special award for
Ringo Starr.
For the complete list: 
http://tinyurl.com/RandR2015
 and for my favorite (frankly only) Green Day song:
Entertainment
The
Golden Globes
also announced their nominees this month with the films 
Boyhood
and
Birdman
as my favorite selections. For the full list:
http://tinyurl.com/netq7el
Another noteworthy nominee is 
Jeffrey Tambor
(a Detroit Jewish actor) who plays a transgender character in this internet Comedy/Drama TV series,
"Transparent"
.  I haven't seen the show but heard great things about it. This trailer is very captivating: 
https://www.youtube.com/watch?v=y-3Q2W0I2Xc
Peace
Salaam is the Arabic word for Peace and this Peaceful song is one of my favorites.  As this holiday season brings hope and optimism, let this song bring Peace to the World.  Beware, you could be humming it all day as it tends to get stuck in your head, though not a bad thing… Enjoy this a cappella version:
Wishing you and your loved ones a Pleasant and PeacefulShabbat Shalom and Happy Haunkah and to my Christian friends, Merry Christmas!
Lisa
Celebration
Our home was filled with 30 babies (and their parents) last Sunday as we celebrated Hadassa's first birthday.  Dassi eloquently expressed her gratitude to be surrounded by loving family including Bubbie (Yiddish for grandmother), Imma(Hebrew for mother) and Abba (Hebrew for father) for this momentous occasion.
Gift of Health
The most important birthday gift you can give your children and your community (and frankly the world) is to have them vaccinated.  Major myths about vaccines have been circulating on the blogosphere but knowing the facts is a parents responsibility: 
http://tinyurl.com/mc2jaar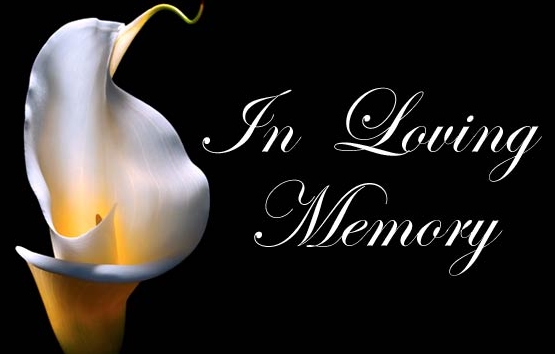 Condolences to Mary Hanlon Stone and her family on the passing of Mary's father, Art Hanlon.  Art leaves a legacy of 7 children and 15 grandchildren who will forever be grateful for his Wisdom and Traditions.  May his memory and spirit bring comfort to those who mourn his passing.
Harold Wagenberg z"l passed away last week only two weeks after his beloved Elaine died.  May both of their spirits soar together in blissful flight. Condolences to the Wagenberg andStone families on their double loss in two weeks.
My prayers and thoughts are with the large and loving family of
Selma Schwartz z"l who battled the horrible disease of ALS which robs you of movement and voice while keeping your mind fully aware of your body's imprisonment. Love and hugs go to Selma's daughter Betsy (Jeff) Heuer, her sister Marcie (Michael) Feldman.  May Selma's spirit and memories bring comfort to all those who knew and loved her.
Condolences to the family, friends and admirers of
Bill Bonds (a Detroit legend) as he passed away this week at the age of 82.
Happy Birthday!
Dec. 19th
Karl Dorn
Dec. 20th
Michael HarPaz
Dec. 21st
Gina Horwitz
Hannah Moiseev
Helen Katz
Rachel Robinson
Dec. 22nd
1894 – French officer Alfred Dreyfus court-martialed for treason, triggers worldwide charges of anti-Semitism (Dreyfus later vindicated)
Dec. 23rd
1961 – 
Fidel Castro
 announces Cuba will release 1,113 prisoners from failed 1961 Bay of Pigs Invasion for $62M worth of food & medical supplies
Dec. 24th
Nancy Glen
Dec. 25th
Steve Fisher