Shabbat Shalom Feb. 7, 2014
Dear Friends and Family,

Humanity
"My father is Jewish, my mother is Jewish, I am Jewish," Daniel Pearl's last words on Feb. 1, 2002.  When will the brutality against humanity end? It has been twelve years since Daniel Pearl was murdered, yet it seems our global society continues its intolerance of differences. Those who believe we should think, act, dress, pray, dance alike are primitive, selfish and greatly misguided.  It is our differences that enlighten the world, bring it innovation and heal its imperfections. Tolerance, respect, sensitivity and humanity is in short supply among the weak, self-centered, ignorant, brainwashed people of the world.

Daniel Pearl 1963-2002
The Games
The Sochi Winter Olympics start tonight (Feb. 7th) and run through Sunday Feb. 23rd.  These are the most expensive games ever with the cost skyrocketing to $51 Billion.  There are 98 events in 15 different sporting fields. 12 new events will occur this year including the Women's ski jumping competition.  88 countries will be represented and 7 of them will be new to the Winter Olympics. 230 athletes will represent the United States and 5 will represent Israel. Obama and Biden will NOT be attending the games BUT they are sending excellent reps including two gay athletes, Tennis star Billy Jean King and Ice Hockey player Caitlin Cahow.  Great message to send the anti-Gay Russian administration.  Wishing the athletes and spectators safety (from terrorist) during the games.

Battles Lost

Sadly drugs have taken the life of the talented
Philip Seymour Hoffman
this week at the untimely age of 46.  Life is truly a gift that should be treasured and protected.  Unfortunately, it is also fragile and can be taken away in an instant.  Drug abuse is a difficult battle to contend with and too many young lives have lost the fight to this addiction.  In tribute, here is a poiyant scene from the great film 
Almost Famous
about being Uncool:
http://www.youtube.com/watch?v=WzY2pWrXB_0

Philip Seymour Hoffman
1967-2014
Beatlemania
50 years ago this day (Feb. 7, 1964), John, Paul, George and Ringo arrived in NYC.  Two day later, we heard the words of Ed Sullivan "Ladies and gentleman… The BEATLES".  Unbelievably, 40% of our US population (73 million Americans) tuned in that evening to witness history in the making. It was past my bedtime as I was only 3 years old, but since then, I've been a huge Beatles fan.  A short 6 years after their NYC arrival, they dismantled the band in 1970 but of course their legend lived on and on and on.
Ringo and Paul return to the Ed Sullivan Theatre for an interview with David Letterman (taped 2/4, airs 2/9)
http://philadelphia.cbslocal.com/2014/02/05/david-letterman-interviews-paul-mccartney-and-ringo-starr-for-cbs-beatles-tribute/

Syria's Saga Continues
90 (more) people were killed in Syria this week (adding to the 100,000 other victims) as helicopters dropped deadly barrels filled with explosives and shrapnel on the city of Aleppo.  Add to that their lack of responsibility in eliminate their chemical weapons plus the peace talks in Switzerland came up empty handed with no progress in sight. On the other hand, Israel continues to save the lives of Syrians who cross the boarders everyday for medical help.
http://www.timesofisrael.com/idf-allows-first-peek-into-secret-field-hospital-on-syrian-border/
Musical Chairs
Farewell Jay Leno from the Tonight Show (Feb. 6th).
So long Seth Meyers from SNL (Feb. 1st)
Adios Jimmy Fallon from Late Night (Feb. 7th)
Can't wait till Jimmy takes over the Tonight Show (moves it to NYC) and Seth takes over Late Night.  Both are brilliant, talented and funny.
Highlights
The best part of the Super Bowl evening was spotlighting Bob Dylan and Detroit: http://www.youtube.com/watch?v=LkC_t9S6JSo and of course the Sodastream ad (Here's the uncensored version with the original ending):
http://www.youtube.com/watch?v=zxq4ziu-wrI
More Sports
I love this kid, Titus.  He is truly amazing and talented. You will not believe your eyes. This time he got his friends Channing Tatum and Bradley Cooper to join the fun:
http://www.youtube.com/watch?v=eX0Iy93nqKs
Northern Beauty
Kudos to Charlevoix as it has been chosen by the State (as one of 8 towns) to receive funding to help update and improve its downtown region.
http://www.9and10news.com/story/24582757/main-street-program-plans-to-revitalize-charlevoix
From 1970-1978, I spent every summer up in beautiful Charlevoix at Camp Sea-Gull.  Michigan's northern region is one of the most magnificent areas in our country.  The property of Camp Sea-Gull was recently bought by the township and soon will converted into a park.  Those responsible for the property have reached out to see if Sea-Gull Alum might want to have a reunion at camp this summer before any changes are made to it.  Many Alum are on this email list so please reply back if you are interested in this idea.
Two Weeks
Next week I'll be on the National Women's Philantropy Heart to Heart mission in Israel with 124 women from all over the United States.  I look forward to meeting new friends, seeing new sights, learning new aspects of Israel and eating lots of great food.  Once the mission is over, I'll be spending another week there with family. Our son is there for a semester aboard from U of M.  Our daughter, son-in-law and granddaughter will be visiting the other grandparents.  Hannan and our youngest son will also be there.
Constant Contact
Though I'll be in Israel for the next two Fridays (mostly without access to a computer), you will still receive my Shabbat Shalom greetings at the regular 6:00am time.  I have yet to miss a Friday morning since I started sending these messages Nov. 2009. When traveling, I pre-write the message and have them schedule (via my Constant Contact account) to arrive in your inboxes.  They will be condensed with less up-to-the-minute news, but the main message of wishing you a pleasant Shabbat will always be present.  With that in mind…
I wish you and your family a Sweet and Peaceful Shabbat Shalom,
Lisa
For the music lovers, here is a bonus video:  I love the voice and sound of Lake Street Dive remaking this familiar song, filmed in someone's neighborhood driveway:
Want more…?  Here there are again singing Hall and Oats:
SOAP BOX
Super Sunday
Yoga Rocks
Laughter Feeds the Soul and Stomach
We are thrilled that tickets are selling briskly for the Forgotten Harvest 22nd annual comedy night featuring Tim Allen.  Hope you can join us. Your support is appreciated.
Tickets range from $15 to $150.
Birthright
If you are (or know someone) 21-26, here is an opportunity to visit Israel with our Community Birthright trip this spring.  Registration begins Feb. 19th at 
http://jewishdetroit.org/event/detroit-community-birthright-trip/
  Spots fill up quickly and a new rule now allows those who were on a peer trip (like Teen Mission) before they were 18 eligible to participate on Birthright.
Volunteer
Here is a wonderful Mitzvah Opportunity to help the children of Detroit's MacDowell Elementary School with the Blessings in a Backpack program which sends home food-filled backpacks each weekend for kids and families in need.  Please join Brenda Steuer, Debbie Lederman, Sara Kraft and Risa Brickman as they have stepped up to take the lead on this program. You can sign up at this website:
Healer
Condolences to friends and family of
Anne Heyman
on her shocking death last weekend at age 52.  Anne was a true Global Healer as she founded Rwandan orphanages modeled after the Kibbutz movement. Her philanthropic efforts will be greatly missed by all who she touched.  
http://www.haaretz.com/jewish-world/jewish-world-news/1.571861
Kravings
Mazel Tov to Dan Kohn for opening his new hot spot Kravings on (25270 Greenfield Rd) in Oak Park. (Kosher Deli, Sushi Carryout).
Speedy Recovery
Wishing a Refuah Shlema (complete healing) to Joey Selesny's baby daughter Sara Braucha after heart surgery this week. Our prayers are with you.
Kudos
Bravo to Drug Store Chain, CVS, on removing cigarettes from their sales stock to focus on health related items or at least to eliminate the single leading cause of lung cancer.
Leadership
Bravo, also, to Mayor de Blasio for refusing to walk in the NYC St. Patrick's day parade due to their contentious relationship with the gay community.
Bravo to Rolling Stone's cover selection for this bi-weekly edition: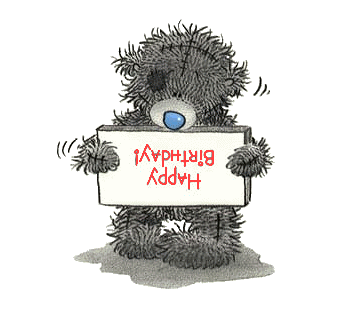 This week…
Feb. 7th
Amy Schlussel
Jeffrey Jucewicz (Floral Genius)
Paul Yedwad (Rabbinic Genius)
Charles Dickens born in 1812
Feb. 8th
Stacey Gordon
Jill Menuck
James Dean born in 1931
Feb. 9th
Michelle Guttenberg
Carole King born in 1942
Feb. 10th
Mark Spitz born in 1950
Feb. 11th
Ryan Friedrichs (Military Man)
(Big) Al Muskovitz
Dodo Kepes
Thomas Edison born in 1847
Feb. 12th
Lori Siegel
Charles Darwin born in 1809
Feb. 13th
 Linda Zelch Rouff
Marcy Feldman
Jerry Springer born in 1944 (London, England)

For those who are forwarded this message by a friend or read it on Facebook, you can receive your own version each Friday morning at 6am by clicking on the above button.
Please excuse my typos, misspellings and human errors.  Thanks.