Shabbat Shalom August 2, 2013
Dear Friends and Family,

I highly recommend a visit to our beautiful 49th State of Alaska. It is vast, pristine and majestic. Though while in Alaska, we never did see Russia but am happy for Snowden that he can now enjoy the sites of something other than the Moscow airport.

Here are some vacation photos as promised:
On the Regent Seven Seas
Sunset at 11:00pm
Hubbard Glacier (calving)
on the seas of Tracy Arm

On the Ester G in Sitka

Views from Juneau

Yukon Route Railway

Entering Vancouver

Mom at Ross Fountain, Victoria
High Hopes
Bravo to John Kerry for his efforts to kick-start the Israeli/Palestinian Peace Talks. After Israel agreed to release 100 Palestinian prisoners, Saeb Erakat and Tzipi Livni commenced their nine month commitment to negotiations. After 6 decades of War and Peace Talks, will this be the ticket to paradise.  No one know but we can only hope for the best.
Interesting Perspective
A film call The Attack is in theaters now that sadly (and graphically) depicts the deadly chaos Israelis had to endure until the protective fence was completed. This is why this current round of Peace Talks MUST succeed. Though the characters in this film are fictitious, it gives a realistic perspective of both sides.
http://www.youtube.com/watch?v=cmQq8HvqeNc
Much Thanks
Toda Raba to Ambassador Michael Oren on his exceptional efforts representing Israel in the U.S.  He often encountered extreme anti-Israel sentiments at speaking engagements (mainly on college campuses) and respectfully managed the situations with sensitivity. Welcome Ron Dermer to the post. Bet you didn't know that Ron's father and brother were both mayors to the city Miami Beach.  The transition will take place something this Fall.
New Job
At long last, we in this country, now have a director of our Bureau of Alcohol, Tobacco, Firearm and Explosive (aka. ATF).  Welcome and Good Luck, B. Todd Jones to the post and thank you Senate for confirming his appointment.  This position has been vacant since 2006 as the NRA had successfully lobbied to blocked all previous nominations. Mr. Jones will have his hands full with this new job as we, Americans, own close to half of all privately held guns in the World.
http://www.theatlanticwire.com/national/2013/07/americans-own-nearly-half-privately-owned-guns-earth/67241/
Crazy Suit
What is the statute of limitations when it come to murder?  Is it 2,000 years?  Apparently, a Kenyan man believes that both the governments of Israel and Italy should be tried (in today's court) for the "unlawful crucifixion of Jesus Christ".  Here is the story on this crazy lawsuit : http://www.jpost.com/International/Kenyan-lawyer-takes-State-of-Israel-Jews-to-Hague-over-Jesus-death-321555

Jacob Gershowitz
Jacob was a New York Jew who had ADHD (before it was a known disorder).  He just couldn't sit still so he traveled to different parts of Manhattan, absorbing different types of music till he changed his name and became a legend.  I hope you enjoy experiencing his legacy through this Israeli tribute: http://www.youtube.com/watch?v=w-nznS0FXKc#at=14
Then and Now
The 3rd largest sporting event is currently taking place in the smallest nation in the world. More than 8,000 athletes from close to 80 countries have converge on the nation that is only 1/6 of 1% of the land mass in the Middle East. Yes, you guessed it, I'm talking about the 19th Maccabiah Games taking place in Isarel this month.  This prestigious competition is held every four years with the first one in 1932, which pre-dated the modern State of Israel.
Wishing you and your loved ones a Sweet and Peaceful Shabbat Shalom,
Lisa
P.S. Bonus musical tribute to Detroit with a Sam Cooke song performed by Beyonce during her last visit here at The Palace, enjoy:
http://goo.gl/rlq9Rf
SOAP BOX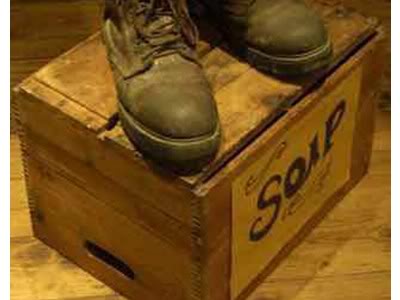 Elections
Aug. 6th is election day is some of our districts.  Please remember to vote.  Next week we'll find out more about our Detroit Mayoral candidate.  Mike Duggan has a long shot as a write in candidate and now someone with a similar name (Mike Dugeon) has recently declared his Write-in intentions. Stay tuned for more Detroit news in coming weeks.Absurd
Halliburton (smirkily) agreed to pay $200,000 in fines for pleading guilty to causing Billions of dollars of damage in the Gulf Oil Spill.
Praised
Bravo to Pope Francis' "who am I to Judge" statement regarding Homosexuality, regardless of the "tone" vs. "doctrine" debate.  It is absolutely in the right direction and (hopefully) could impact a global audience.
3rd annual J-Cycle
You won't want to miss this 14 mile easy-to-ride Jewish bike tour of (my old stomping ground) in Northwest Detroit on
Sunday Aug. 18th. This year's J-Cycle will include 8 docent-narrated stops around Palmer Park including Sherwood Forest, Palmer Woods (where I grew up), Mumford High School and the old buildings of the JCC, Temple Israel, Adat Shalom and more. Rider check-in is at 8:30am at Palmer Park, helmets are required and the cost is $30. Registration is at:
http://events.r20.constantcontact.com/register/event?oeidk=a07e7nyob9tf2b0fa1c&llr=8tkw7ieab
Mothers, Daughters, Sisters, Friends
Please join me and my mother as we (for the 9th time) co-host this year's Henry Ford luncheon to benefit the hospital's Breast Care and Wellness Center.
Wednesday Oct. 2nd
Shenandoah Country Club (West Bloomfield)
Boutique shopping before and after the luncheon
Guest speakers: Giuliana and Bill Rancic
Sponsorship levels available.
Individual tickets are $125
For more info, please email Ashley Abaloz at aabaloz1@hfhs.org or call 313-874-6139
Please help spread the word, thanks.
RIP
Condolences to (NPR's) Cokie Roberts on the passing of her esteemed mother, Congressman, Ambassador and Civil Rights Advocate, Lindy Boggs.
New Friends
Welcome new (Sitka, Alaska) friends Davey (captain of the Esther G) and Kristento these Shabbat Shalom emails.  I hope you enjoy receiving them and Mazel Tov to Davey's daughter Ella on becoming a Bat Mitzvah last month.
 Happy Birthday
Those I forgot from previous weeks:
 July 18th
Rick Loewenstein
July 21st
Charlie Berg (age 4)
This coming week:
 Aug. 2nd
Adi Kaye (new aunt to baby Lily)
Aug. 3rd
Orna Wolens
Steve Tarnowsky
Tony Levin
Aug. 4th
Jandy Spiegelman (bonus sister)
Dan Chicorel
Jeremy Berg
Lesley Kutinsky
President Barack Obama
Please let me know if I missed you or your loved ones.