Shabbat Shalom March 8, 2013
Dear Friends and Family,
Instead of 168 hours next week, we will only experience 167 as we lose one this Sunday morning when we "spring" our clocks forward at 2:00am to return to Daylights Saving Time.
An enormous debt of gratitude is due Senator Carl Levin for the (over) Four Decades of Civil Servant work he pursued with his dedication and commitment to our City of Detroit, our State of Michigan, our United States of America and his advocacy to the State of Israel.  I'm sure this decision not to run for another term weighed heavy on him and his family but we are grateful for his 44 years of energy and for the next two years to continue his passions.
So long, Hugo (Chavez) of Venezuela. Condolences to your friends and family. Choosing your friends sends a clear message about your personality and reputation and these were a few of Hugo's actual friend:  Fidel Castro, Bashar al-Assad,  Mahmoud Ahmadinejad, Sean Pen, Jesse Jackson Jr., Oliver Stone, Jimmy Carter and Noam Chomsky.  I'm sure Dennis Rodman would have been friends too as he "choses his friends" so wisely.
When you're hoping something will be true, skepticism sometimes flies out the window. During Israel Hate Week, I really wanted the Rolling Stones story to be true, but alas, it was actually a Purim Hoax.  Too many artist (like Jon Bon Jovi, The Yardbirds, Stevie Wonder, Roger Waters and Elvis Costello) have cancelled performances in Israel yet (aside from the Rolling Stones), many high profile entertainers (like Sir Paul McCartney, Sir Elton John, Rihanna and Madonna) aren't swayed by boycott supporters and happily visit, support and entertain the Israeli public.
Music should be a cultural connector like it is for the 58th annual Eurovision Contest where the theme is equality and unity among the diverse cultural participants.  Our friend, Michael HarPaz is a finalized for the Israeli representative with this beautiful song about his mother, Norma, who just away this year.
http://www.youtube.com/watch?v=NHFENIj8AUs
Fact…the United Nations is bias against Israel, but it wasn't always that way.  Here is a very interesting, honest and historical overview of the UN from it's noble beginnings to it current questionable status: http://www.aish.com/jw/me/The-UN-vs-Israel.html  I highly recommend watching this 5 minute video to get a balanced and clear perspective of the relationship between Israel and the UN.   Also, we missed this year's AIPAC policy conference but found this David Ben-Gurion video quite interesting: http://www.youtube.com/watch?v=VJczHHcVmNA  And one last Israel youtube addressing Pres. Obama's upcoming visit to Israel, plus Chuck Hagel and Iran all covered by Stephen Colbert and Michael Oren: http://www.colbertnation.com/the-colbert-report-videos/424390/march-05-2013/obama-s-israel-trip—michael-oren
Within a few days we should discover who our Detroit Emergency Manager will be. Mayor Dave Bing understands that for decades we (both Detroiters and Suburbanites) have allowed our beloved city to deteriorate from Flight, Corruption, Greed, Inadequate Leadership… and it is time to move forward and re-direct the ship. The NY Times had it right, we are a Tale of Two Cities.  We are moving in the right direction but a major overhal needs to take place and hopefully the EM can turn our tides.
As we continue to see the Dow rise each day this week, hope also rises that this indicator plus our decreasing Unemployment Rate are true signs of better times to come. Hopefully sequestration effects won't hamper this optimism but certainly a compromise in Congress would be welcomed with open arms to add to our optimism.
Wishing you and your loved ones a Sweet and Peaceful Shabbat Shalom,
Lisa
SOAP BOX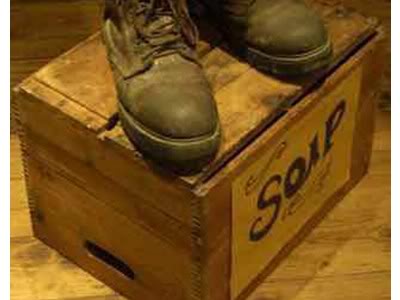 A HUGE Mazel Tov to our dear friend, Nathan Elyakin, on becoming a Bar Mitzvah this weekend.  We love you and your family. Can't wait to see Ariella, Tzvi, Tzachi, Shimon, Sarah, The Giblin and Elyakin Crew and other family/friends coming in from out of town.

Welcome to the Community, baby Benjamin Tepperman.  Wishing your whole family (mom: Julie, dad: Noah, Big Sister: Lilly) health, happiness, love, laughter and SLEEP.

Condolences to the family and friends of Irwin Alterman on this passing this week.  We are grateful for his commitment and dedication to the well being our Detroit Community.

Condolences to the family of Marcia Seigerman and Deborah Anstandig on the passing of Mother/Grandmother, Arlene Beals.  May her memory bring comfort to those in mourning.

Thank you to the friends who attended our Forgotten Harvest event this week.  Your presence and support are greatly appreciated.  If you missed it and want info, please click here: http://www.forgottenharvest.org/ and join us for their April 27th fundraiser with Martin Short.

Please join me at the home of Treger Strasberg for the Women for Peters event on Sunday March 17th (1:00-3:00pm).  To RSVP or for more info, please contact elisa@petersforcongress.com or (248) 799-0850

If you want a wonderful gift to bring to a Seder Host (or just for yourself), please consider (cookbook/survivor stories) Recipes Remembered, A Celebration of Survival by June Hersh.  This week we were fortunate to hear June's stories of collecting the recipes and interviewing the survivors (and their families). June's impassioned message was moving and inspirational and I highly recommend hearing her if she comes to your neighborhood.