Shabbat Shalom July 20, 2012
Dear Friends and Family,
The cowardly and evil suicide bombing in Bulgaria against Israelis had the signature of the Iranian leadership.  Condolences go to the families of the 6 people who died and the 35 injured passengers.  No sympathy for the 7th death of the bomber who by the way was carrying a fake Michigan Drivers License.
The honeymoon is over as Likud and Kadima get divorced.  They must have taken the same marriage counseling class as the Kardashians.
Shame on the Boy Scouts as they voted to re-affirm their ban on Gays.  Though your Girl Scout cookies are still safe as they (the Girls Scouts) have never discriminated against sexual identity.
Today, July 20th, is a popular birth date.  At least 4 readers on this list share today's birthday and I know 3 of them were all born the exact same year about 4 or 5 few decades ago (by who's counting).  They include Ricky M (my brother who is only 15 months older than me), Marcie O (the proud mama of Ziggy and 4 others 2-legged children), Lucy H (the Brazilian born vet who cares for the 4-legged children in this community) and David F (the Illinois raised, but NY resident AIPAC director who was born way after the above 3), plus these other friends who also have July birthdays.Rina R (our favorite son-in-law's Imma), Scott K (our fearless Detroit Jewish Community Leader), Lim L (another James Taylor fan and writing expert), Michael S(smoothest voice at TI), Lea L (helps to combat food insecurity), Vicki B (fights the good fight in Lansing), Brad S (lucky to be married to the sweetest wife, Judi), Ricki R(fun tennis player married to her namesake), Hal O (powerhouse lawyer in Grand Rapids), Arthur L (Hannan's cousin and Bev's lucky husband), Gail F (Book Maven of Detroit and Steve's wiser half), Conrad G (great advocate for justice), Marla D (Brings us all the news fit to see), Nancy H (had a big birthday and keeps us all healthy), PJ C(Detroit born, San Francisco resident who is missed in Michigan) , Rick L (Handsome and effective leader of JARC), Jodi C (New Mexico nurse friend), Bridget Mary M(Supreme Court candidate, please vote for her, and winner if 2012 Distinguished Brief Award), Krista B (beautiful and talented girlfriend of the birthday boy), Shelby L (our 3rd son from other parents), Jason M (Wise and prolific Detroit Rabbi), Jen G (expert in Naturopathic and integrative medicine), Larry J (Papa Larry to many happy grandkids), Barbara K (best friend to Irvin and dear friend of ours), Steven T (creates beautiful art through lens and hand), Annabel C (creator of the tastest delights in Michigan).
Last month the UN marked World Refugee day by recognizing that 800,000 people in 2011 were forced to leave their homes and find refuge in other countries.  Which nations, do you think are the worst perpetrators of this atrocity? Afganistan, Burman, Sudan… Yet, though the nearly 70 years of the UN's existence, there has never been acknowledgment of the 850,000 Jewish refugees who were kicked out of their homes (with some communities that had existed for over 2,500 years).  This is just one of the many bias acts by the UN against our global Jewish peoplehood.  If you want more details of this atrocity, please read Israeli UN ambassador, Ron Prosor's article:
http://tinyurl.com/UN-on-Refugees
This week's musical edition is from the Babushki Russian Grandmas singing Beatles "Let it be": http://www.youtube.com/watch?v=SVpEP8FgM7U
Last, but not least, please enjoy this video of the creative and beautiful 2012 Jerusalem Light Show: http://tinyurl.com/Jerusalem-Light-show-2012
Wishing you and your loved ones a Sweet and Peaceful Shabbat Shalom,
Lisa
SOAP BOX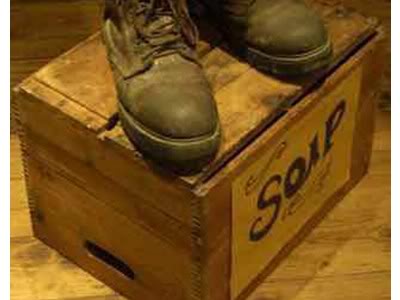 Condolences to Lisa Rotter and her family on the passing of her beloved father, Stewart Gottlieb.  May his memory comfort them in their time of sorrow.

This year's presidential election will be mighty close, so unless you don't mind the other guy winning, it's best to step off the sidelines and take a stand.  Get a lawn sign, make a donation, attend an event, "like" your candidate on facebook… there are so many ways to get involved.

Please vote Tuesday Aug. 7th for our Michigan Primary.

Looking at the ballot BEFORE the election is very helpful, so here is the sample ballot for Farmington Hills: http://tinyurl.com/Farmington-Hills-sample-ballot

And below is a site where Bloomfield Township residents can find their sample ballots:http://www.bloomfieldtwp.org/Services/Clerk/Elections.htm

And for the rest of Oakland County ballot info, please click below:http://www.lwvoa.org/voter_guides.html

Please forward this info to help educate your friends on this year's primary.

By the way, RommeyCare = ObamaCare.  They are exactly the same with one used as a model for the other. If you don't believe me, here is some indisputable proof:
http://www.youtube.com/watch?v=WxZK0spa1yI
Thanks Randie.

Thank you Pres. Obama on your support for the Munich 11 Minute of Silence at the London Olympic ceremony.  Truth be told, I have been waiting for weeks for a response to the request of Mitt Romney to support the Minute of Silence and 3 weeks ago they told me he would be making a statement soon.  As the past CEO of the IOC (international Olympic Committee), he's support would have been meaningful.  Here is the story of Obama's support:http://news.yahoo.com/blogs/ticket/obama-backs-olympics-moment-silence-israelis-killed-munich-181734859.html

If you live in Michigan (Metro. Det.), please vote in favor of the Detroit Institute of Arts millage support.

You can support the JCC and dine at the new Prime29 (Orchard and Maple) on Thursday July 26th for the pre-opening VIP dinner benefit.  Reservations are required at prime29steakhouse.com or 248-737-7463