Shabbat Shalom July 6, 2012
Dear Friends and Family,
As you read this message, we are at the midway point of our "Planes, Trains and Automobile" trip through Toronto, Montreal, Quebec City and Ottawa.  More details about the trip will be provided next week. But a serendipitous moment occurred in Toronto as we were looking for a spot to view the Gay Pride Parade and among thousands of people in the crowd we ran right into dear friend, Ronny Elkus. We love those beshertful (meant to be) monents.
Here in, Canada they have an inclusive Health Care System and our Supreme Court just last week upheld our Affordable Health Care Act, but if you are looking for a progressive health care State for women, I would steer clear of Mississippi.  Their State's (one and only) Women's Health Clinic may have to close within 45 day unless they win a lawsuit to protect them from a new State law.  I wouldn't move to Kentucky either as Senator Rand Paul is holding hostage a Senate Bill by trying to attach   an amendment stating that life begins at fertilization.  With friends like these, who needs enemies.
Across the ocean, Egypt is settling in with their new President, Mohammed Morsi of the Muslim Brotherhood.  In his first public speech he promised to uphold the international accords.  I hope he is an honest man… time will tell.
How about a Gilad Shalit update.  He was in NYC last week visiting the New York Times and the Jon Stewart show.  He's new career is a sportswriter for an Israeli newspaper as he seems to know every detail of every athlete even info that occurred while he was in captivity.  Wishing him all the best with his new career goals.
I am a Ben Taylor fan (as in James' son) and he has a new album. Take a peek and listen:  http://tinyurl.com/Ben-Taylor-new-album
Wishing you and your loved ones a Sweet and Peaceful Shabbat Shalom,
Lisa
SOAP BOX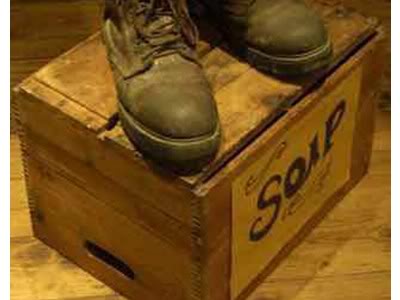 Condolences to Hannan's cousins Janie and Yaffa & Avi on the passing of their father, Poli Leibowitz, loving husband for 67 years to Dina.

RIP Mayberry's Andy Griffith and Israel Itshak Shamir.

Is Global Warming responsible for this week's extreme weather…Thousands of record Highs, major storms and wildfires.

There is still constant denial of a Minute of Silence for the Munich 11 athletes from the International Olympic Committee with new request from the German Foreign Minister.  I am also waiting to hear a formal response from Mitt Romney.  You can read more: http://www.globalmontreal.com/6442670935/story.html

Please support JAC (pro-women, pro-Israel, pro-separation of religion and State) and watch this informative video.  Thanks: http://www.youtube.com/watch?v=alEyvTZz4bo&feature=youtu.be

Thanks, Tzachi, for your wonderful surprise visit last weekend,  but you must return and consume a proper Topopo salad and experience El Ezteco.